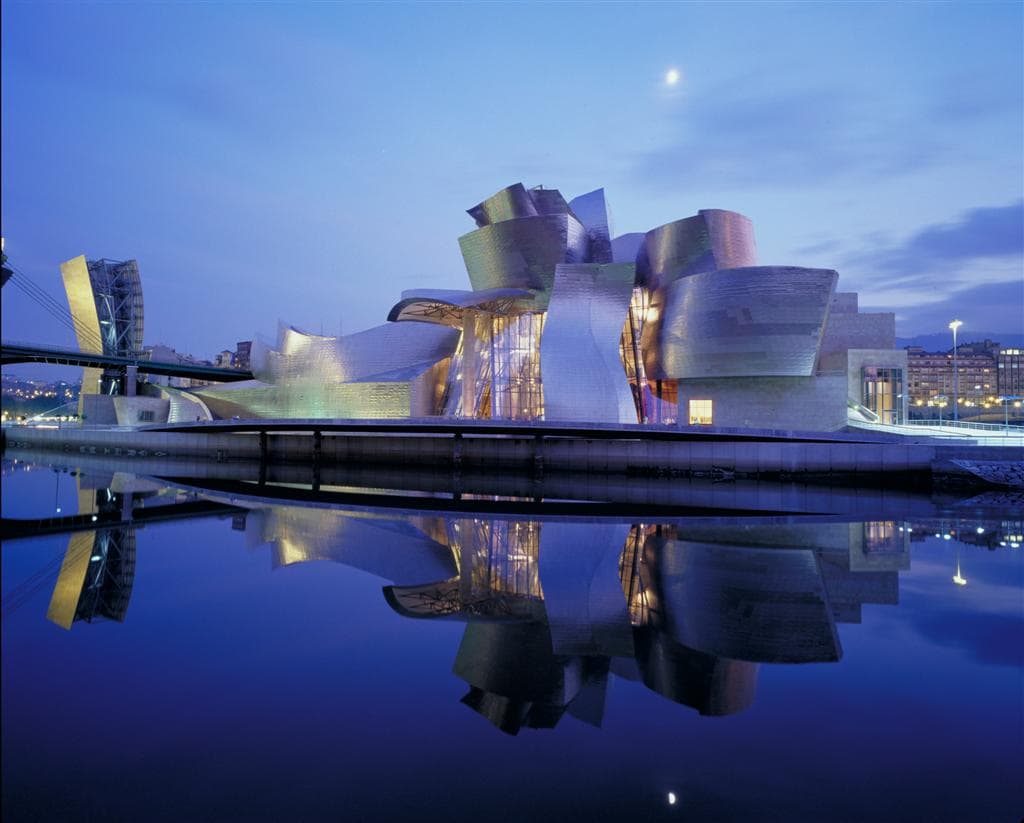 Few would question that there exists an irrefutably important link between the architectural design and the engineering and construction work that allow a project to be carried out. In the case of Ferrovial, working with architects such as Norman Foster, Luis Vidal, Frank Gehry and David Chipperfield has ensured that inspiring projects such as the new Terminal 2 at Heathrow, the GuggenheimMuseumin Bilbao, or the City of Justice in Barcelona, have been realized to their full potential.
This relationship between engineers and architects makes it possible to build and develop high-quality and innovative infrastructure. The balance between design and development means the originality and personality that are characteristic of any architectural work are reinforced by the technical knowledge of experienced engineers.
For Ferrovial, this association has facilitated developing some of the most vibrant and world-renown projects in recent times. An iconic work such as the Guggenheim Museum has become a paradigm of deconstructive architecture. This project, designed by Canadian architect Frank Gehry, has not only been recognized with multiple awards, but has also had a hugely positive impact on the city, helping strengthen Bilbao's offering as both a tourist and cultural reference worldwide.
Further examples of how this open attitude to architecture and innovation bears fruit can be found in infrastructure such as that at Heathrow Airport, where the famous architect Norman Foster, now Lord Foster of Thames Bank, has been leading the design of the new Terminal 2. This project, which was also developed by prestigious Spanish architect Luis Vidal, happens to be high on the media radar this week, as the team has just completed the structural work on the new building. Once completed, of special note will be its status as the 'greenest' terminal in Europe, a distinguished accolade achieved through implementing innovative technologies to reduce its carbon footprint by 40%.
The perceptible results brought about by the collaboration of architects and engineers, has led to this factor becoming the nucleus of the construction process, and ultimately remains in the collective imagination of millions of people. For example, few visitors leave Madrid, the capital of Spain, without appreciating works as spectacular as Terminal 4 at Barajas Airport, designed by renowned British architect Richard Rogers, or perhaps the CaixaForum building with its vertical garden and osmotic style of flowing lines and contours, designed by the celebrated Swiss team of Jacques Herzog and Pierre de Meuron.
In order to delve a little deeper into these and various other projects of similar magnitude, this blog will shortly shift its focus some of these buildings. We'll discuss work like the City of Justice in Barcelona, by David Chipperfield, the expansion of the Prado Museam, by Rafael Moneo, and Bilbao Airport, by Santiago Calatrava.
We also like to explore Terminal 1 at Barcelona Airport, by Ricardo Bofill, Madrid's Chamber of Commerce building by Rafael de la Hoz, and Zaragoza Delicias Station, by Carlos Ferrater.
And if this veritable who's who of the world of architecture was not enough, we will also reveal a little more about Ferrovial's collaborations with big names like Richard Gluckman, Carlos Lamela, Rem Koolhaas and Jean Nouvel. Don't miss it.