Oftentimes when talking about self-driving vehicles, images of a sci-fi film flash into our minds and we start picturing these sleek, futuristic vehicles gliding through the streets with no one in the driver's seat. Now this image might not be a wide reality today, but autonomous vehicles are already here and are going to be part of our everyday traffic very soon. 
What exactly is an autonomous vehicle?
By definition, there are 5 different levels of connected automated vehicles (CAV) ranging from no automation to complete automation. Of course, complete automation might not be something we see very often these days, but connected vehicles, or vehicles with some automated features, are readily available in today's market. In fact, I'm sure many of us have driven a connected vehicle without even realizing it. For example, if your vehicle's steering wheel self-corrects when you accidentally veer off into the other lane or can adjust its speed while on cruise control, then you've driven a connected vehicle. Now that's pretty cool, huh?! At this rate with technology advancing so quickly, you might find yourself in a fully automated vehicle sooner rather than later.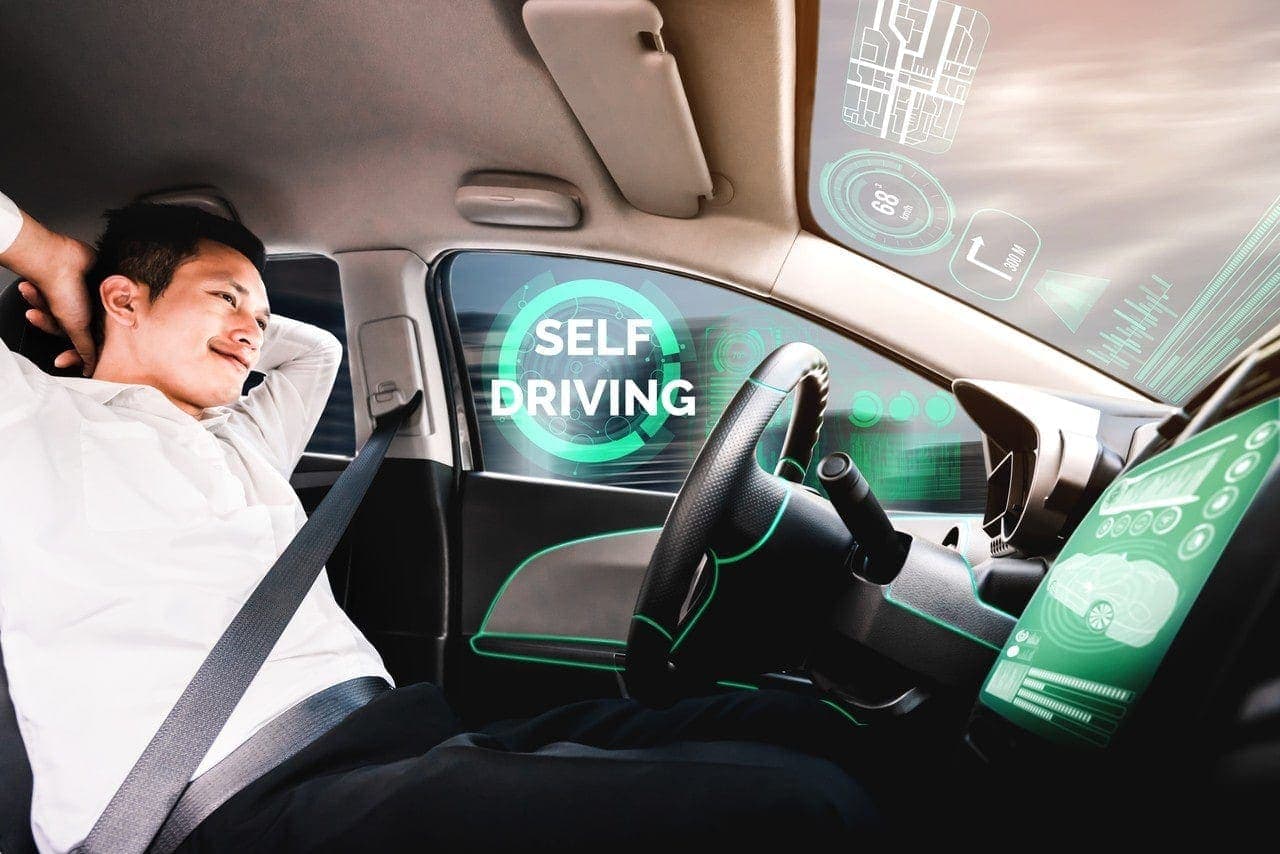 Many leading corporations, such as Apple, Tesla, and Toyota, are investing a lot of time and resources on developing fully automated vehicles (AV). There are some reports that predict that we could see fully automated vehicles as commonplace within the next 10 years. However, some cities have already started to incorporate the use of Level 5 automation (no driver intervention) to improve mobility, and this has been quite successful. In fact, Google has a self-driving car project through their company, called Waymo. Waymo is based out of Phoenix, Arizona, and has launched fully autonomous taxis in Phoenix and San Francisco. It's as simple as ordering a taxi, minus the taxi driver! Another company from San Diego, California, called TuSimple, has 50 autonomous trucks in its fleet that, along with a human safety operator behind the wheel, transport freight for customers in Arizona, New Mexico and Texas. While these advancements in mobility are definitely something to celebrate and look forward to expanding, they don't come without challenges and concerns. 
The road ahead isn't always easy
In order for fully automated vehicles to hit the ground running (pun intended), there are many factors to take into consideration. Some factors include the legality and policies surrounding automated vehicles, the compatibility between AV and the existing environment, as well as the security, safety and public perception. All of these factors are equally important when it comes to the success of AV and need to be considered with great care and attention. 
Political, legal, and technological framework:

Current policies and laws regarding mobility are all based on the fact that a human is behind the wheel, so when the human is taken out of the equation, new laws will have to be adopted. The adaption of laws surrounding AV will not only need to dictate their use on the roads, but also to ensure that both the vehicle technology which should allow data to be exchanged between AV independently of the brand and the infrastructure where they drive that should be enhanced adequately should comply with the minimal requirements for the sake of safety for all, conventional and AV. It is to be taken into consideration that the transition to a fully automated fleet on our roads is going to take time and until then there will be autonomous and conventional vehicles coexisting and the regulations will have to adapt following this transition.

 
Security:

Cyber-security is an additional concern that must be taken into consideration when it comes to AVs. CAVs have high levels of on-board computerization and software, which opens the door to hackers and to software malfunctions. There are already organizations in place to ensure the security of autonomous technology, including real-time alerts to both surrounding vehicles and control centers to identify these incidents and deal with them on the go ensuring overall traffic safety.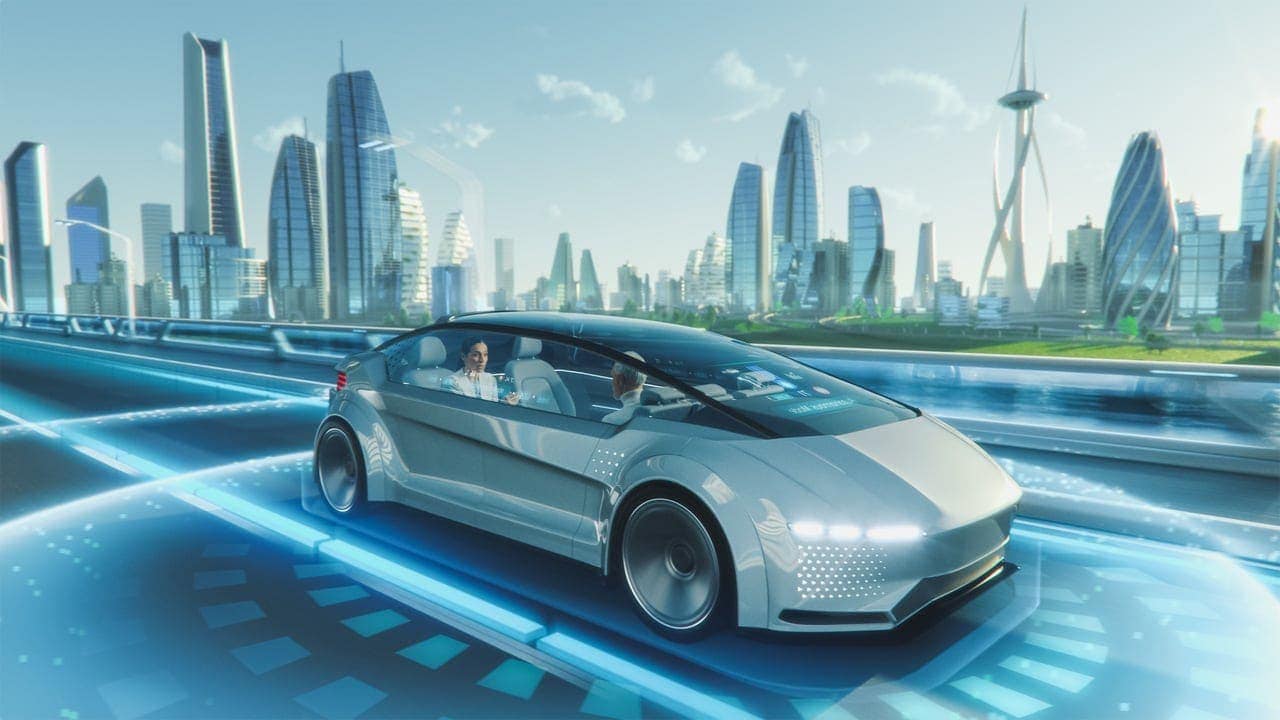 Public perception:

Driving and interacting with AV can be quite scary. Adding to this is the fact that technology is not always something that is easily adopted by everyone, especially by the elderly. With this in mind, key factors to consider will be how to make autonomous driving simple and ensure the safety and security of these vehicles in order to encourage users to use this technology. Psychologists are already working together with engineers and universities in this line of action to take these factors into consideration.

 

Safety:

Did you know that more than 1.350.000 people die every year due to vehicle accidents? It is true that one of the major benefits of self-driving vehicles will be the safety factor, as it is thought that 90% of all traffic accidents are the result of human error. By eliminating the human factor, mobility will, in fact, be safer and more efficient. As it can be seen above, all factors above have a common goal: safety. AV will make roads safer, but it can only be accomplished if all parts of the AV and its environment work in perfect order.

 
AV vs infrastructure
Vehicle manufactures which are working on the development of AV are mostly focusing on the close surroundings of the vehicle by installing on board devices, such as lidars, radars or cameras that automatically collect information around the vehicle. However, a wider scope of information beyond the immediate surroundings has to be taken into consideration, as well. This information is incredibly useful and necessary to create safer, high-capacity, high-performance, more efficient, less congested, and less polluted roads. In order for AV to collect this wider scope of information, roads have to be enhanced by including highly visible, highly reflective road markers or barriers that ensure the best performance for these AV. 
AIVIA Smart Roads
At Ferrovial, we are working in this direction and investing in the success of autonomous mobility by cross-industry collaboration through the AIVIA Connected Corridors Project for US highways, which will increase road safety for users and facilitate safe interaction between autonomous and conventional vehicles in high-density and high-speed urban corridors. The result will be the reduction of travel time and congestion while offering a 5G broadband network along these highways. Moreover, AIVIA will even offer infotainment for drivers using our infrastructure, for a more enjoyable journey, especially when the vehicle is driving for you! 
The Future is Now
When it comes to autonomous mobility, the possibilities are endless, but that doesn't mean that everyone is fully onboard. Understandably, as with any new technological advancements, there is always a fair share of skepticism and fear, and maybe even more so with something many of us have only seen on TV.
However, autonomous mobility should be something we are looking forward to, not something feared. It will revolutionize the way we move around our world. Not only by making mobility faster and more efficient, but also making it safer. Before AVs officially hit the road, it is important to know that many organizations, such as Ferrovial, are involved in ensuring that all aspects are being considered, with safety being the top priority. Everything from the vehicles themselves to the environment around them are being taken into consideration with great care and diligence, so when you have the opportunity to take a ride in a fully autonomous vehicle, you can just sit back, relax and enjoy the ride!