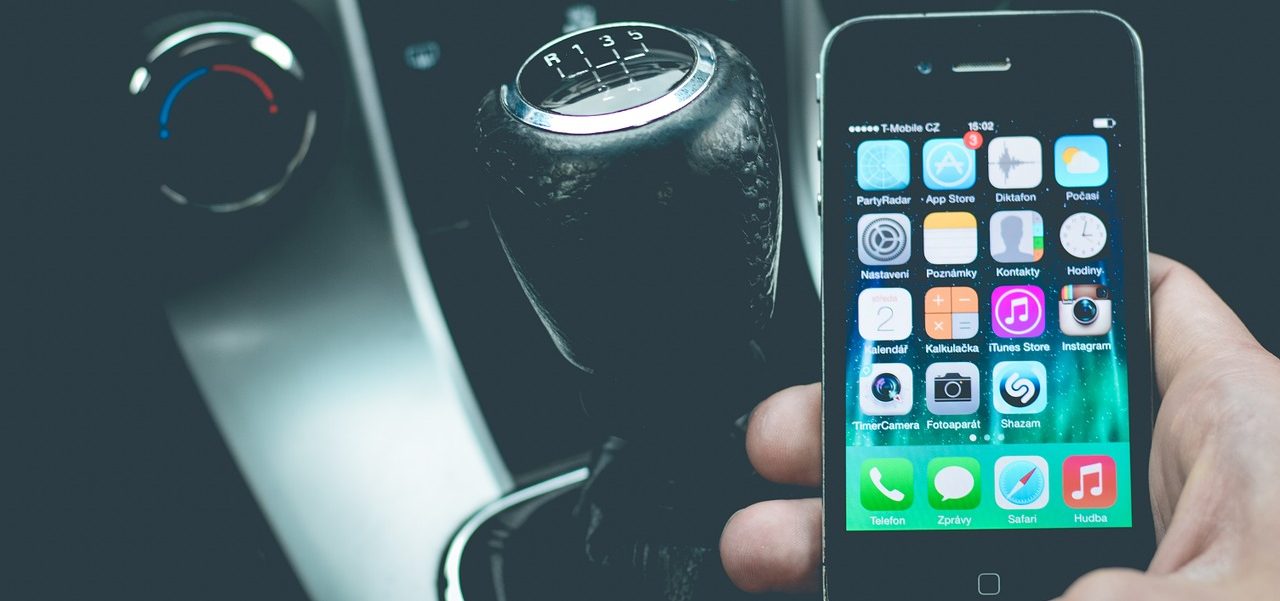 No industry has been untouched by the digital revolution. Smartphones have brought a new connectivity that affects all areas of our lives… including the road. Driving isn't just driving anymore: it's an experience. Today's vehicles are "equipped with communication technology that allows for the direct flow of data to and from the car" (definition from McKinsey). From navigation to parking, car rental, ride sharing, music and entertainment and more, the entire sector is being upended by these connected cars.
However the automotive sector is also subject to another aspect of the digital shift: the new customer-centric focus. The growing digitalization of markets and clients not only increases the possibility of personalization but also the amount of user data, both of which are contributing to this seismic shift. Companies such as ISDI are leading this change, helping bring the world into a better, more digital era, one focused on listening to customers and delivering real value.
Maybe there was a time when businesses called the shots. If so, that time has passed. Now users expect a personalized customer experience that surprises and delights them, whether they are booking flights or buying blue jeans. And with the more than 500 hours per year that we spend in our cars, it should come as no surprise that the demand for a customer-centric driving experience is high.
This is why the connected car revolution will be customer-centric or it won't happen.
A long road ahead
The automotive industry hasn't historically been known for its commitment to innovation. In fact, it's often perceived as being product-centric and valuing sales volume over quality. Barely more than half of consumers are satisfied with the process of buying a car while 39% of customers report that it has taken them more than two complaints to get a car-related problem fixed.
Change is in the air, however. 90 percent of automobile executives believe that connectivity and autonomous driving will significantly alter their business model, and 74% of drivers are already driving a connected vehicle or expect to in the very near future. Established automotive companies, as well as techie "newcomers" such as Google and Uber, are all taking steps to stay competitive in the sector. Who will win? Ultimately, the companies that place the customer at the center of their activities will be most successful.
Connected cars of today and tomorrow
The connected vehicle will revolutionize all areas of driving and the driving experience.
Safety and security. Foremost in any automotive-related endeavour is safety. Not only is it common sense to increase car-related safety, connected vehicle safety features are among the top three priorities driving car purchasing decisions. Connected cars can make us safer by detecting obstacles and road hazards or by helping drivers adapt to difficult weather conditions.
In the long term, one of the main ways connected cars will increase safety on the road is by reducing the number of human-controlled decisions. 90% of traffic accidents are caused by human error. The more we're able to take the human out of the equation through connected infrastructure and autonomous vehicles, the safer we'll be.
A more personalized experience. As with any connected device in the IoT (Internet of Things), connected vehicles offer a substantial competitive advantage as they allow manufacturers to gather real-time data about customer behavior, including where users shop, where they work, when and where they commute, and how they spend their free time.
This data can then be used to offer a seamless personalized and customer-centric experience. For example, if you are in an unfamiliar neighborhood looking for someplace to eat, your car could sort nearby options based on which is most likely to appeal to your personal tastes.
Infotainment. It's just a short leap from apps on our phones to apps in our cars. Connected vehicles will allow users to download their favorite entertainment apps directly onto their car's computer system, to listen to music, look for restaurant reviews and more.
Entertainment systems will be voice activated and will allow users to check the weather, sports scores, and fuel prices. There are also plans underway to integrate payment systems directly into cars. Instead of having to pull out their wallets and purses to make a payment, now users can let their vehicles take care of everything.
City infrastructure. The advent of connected vehicles is poised to upend so much more than just the cars themselves. The entire infrastructure — cities themselves — will change. As vehicles learn to communicate directly with each other, traffic lights and intersections will change. Infrastructure will also be affected by the projected increase in city residents.
In some areas, it may become difficult or impossible for all urban-dwellers to have their own cars. This would push the trend that we are already seeing to ride-sharing rather than vehicle ownership. Connected cars are ideal for ride-sharing, as data and IoT can be used to manage car pickup and dropoff, monitor potential repairs needed in the fleet, and refuel.
Driving into the future
We're poised on the brink of a bright future in which drivers have more leisure time, our cars are just one of our connected devices, and accident rates drop dramatically. Initiatives such as IMPACT Connected Car, an accelerator and funding program for connected car startups, are helping connect the automotive sector with technological innovation. However, the lynchpin of this brave new world will be the long-term partnership of communication and feedback between car manufacturers and customers. Customers speak, transportation companies listen. That's the customer-centric revolution.