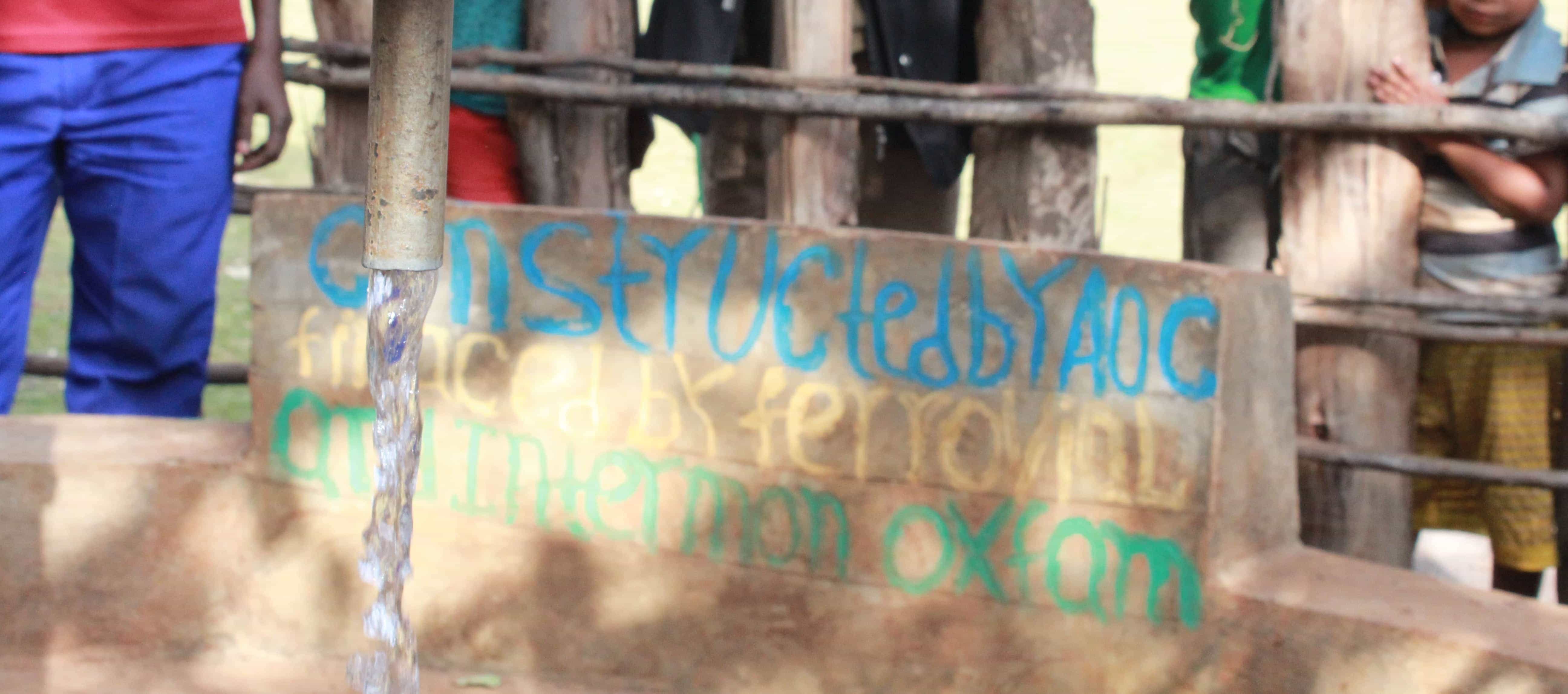 World Water Day is a good time to ask questions like this one. It's a question that people who don't live in places with water shortages rarely ask themselves, but it's a vital question in the day-to-day of people in other parts of the world who, for a variety of reasons, don't have a secure water supply.
Before answering the question, we must first take a closer look at the situation, and address other questions that arise during the process.
Although water is the most abundant resource on the planet, just 3% is fresh water, and just 1% of that is available for drinking.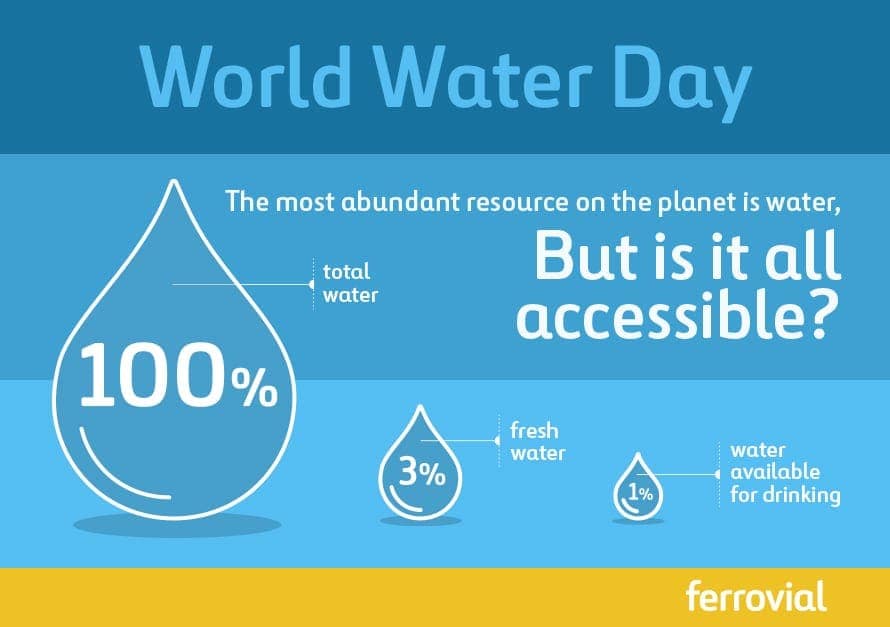 How much water does a person use a day?
Spain's National Statistics Institute reported that average household water consumption in Spain was 137 litres per person per day in 2012. That number far exceeds the minimum required per person, according to the World Health Organisation. It's clear that water sustainability—the greatest guarantee for its availability—requires responsible consumption and proper management.
The following consumption data sheds light on our daily relationship with water:
A bath: 150-300 litres
Shower: 50-100 litres
Flushing a toilet: 10 litres
Washing dishes by hand: 23 litres
Dishwasher: 20-40 litres.
Washing machine: 40-80 litres
Defrosting food under the tap: 25-25 litres
Leaving the water running for 1.5 minutes while you brush your teeth can use more than 18 litres.
Washing your car with a hose: 200-500 litres.
What is the average daily consumption of water?
As citizens, we should be aware of our individual and collective responsibility with regard to water. In this regard, ECODES, with the support of Ferrovial, has prepared educational material to raise awareness among the beneficiaries of a jointly executed project, the aim being not only to provide infrastructure, but also to help create responsible consumption habits among the population.
With this information in mind, now we can answer the question at the beginning of this post. According to the WHO (World Health Organization):"The basic need for water includes water used for personal hygiene, but defining a minimum has limited significance as the volume of water used by households depends on accessibility".
First, access needs to be defined. Basic access is the availability of a source of water that is at most 1,000 metres or 20 minutes away that affords the possibility of reliably obtaining at least 20 litres per day per family member. The WHO uses certain metrics to estimate water needs according to the needs that are being met. For example, basic access allows for consumption, hand washing and basic hygiene, but it doesn't guarantee laundry or bathing. These limitations have a notable impact on health.
Intermediate access is where people have access to 50 litres per day at a distance of less than 100 metres or 5 minutes, covering laundry and bathing as well as basic access uses. In this case, the impact on health is low.
Optimal access allows for the consumption of 100 litres per person per day on average, supplied continuously through multiple taps and which meets all consumption and hygiene needs.
Access to 50-100 litres per person per day ensures a low impact on health
In conclusion, as paradoxical as it may seem, access to water for human consumption is not always directly linked to availability. For example, Latin America has the highest level of drinking water per capita in the world. It's home to more than 30% of the world's water resources; however, half of its inhabitants, 300 million people, have access to poor quality water or lack a regular supply.
Worldwide, 1.1 billion people have no access to any type of improved drinking-water source. As a result, 1.6 million people die every year from diarrhoeal diseases (including cholera), of which 90% are children under 5.
Expected population growth (8.1 billion people by 2025), with a high concentration in cities, together with the effects of climate change, threatens to increase social unrest if steps are not taken immediately to support access to water for the entire population.
Ferrovial step by step, drop by drop
Ferrovial celebrates World Water Day today and every day, with a view to being part of the solution to these problems, focusing its investment in the community on Millennium Development Goal number 7 through its Social Infrastructure programme.
Aware of the problem, the company and its employees have been executing water and sanitation projects in Latin America and Africa since 2008.
What is the Climate Strategy developed by Ferrovial?
Our company is committed to developing an ambitious Climate Strategy to continue exceeding forecasts in the fight against climate change.
Regarding the hydraulic footprint (Business Water Index -BWI-), Ferrovial strives to reduce, by around 20%, the waste of water and its discharges in the development of the activities of its different business lines.
If you want more information about our Climate Strategy you can do it here.