Drones, wearables, 5G, Artificial Intelligence… these have all come to stay. And what would beat using the technology at our disposal intelligently and getting everything we can out of it to improve our workers safety and the physical and digital security of the transportation and energy infrastructures we use?  
One of the questions we asked ourselves in 2019 was, "What can we do to make people safer?" That was when the SafetyLAB program emerged. This innovation laboratory seeks to adopt new methodologies and technologies that help improve safety conditions for workers and the people who use our infrastructures. It has carried out more than 15 projects to date for all the business units within the company.   
Technology as a driver of change
SafetyLAB enables sharing knowledge, experiences, challenges, and innovative solutions among various businesses to generate a more consolidated, collective culture of health and safety.   
One of SafetyLAB's main characteristics is that the initiatives carried out respond to specific, significant challenges for the business in terms of safety, starting with identifying the existing risks in the different jobs and tasks that people perform. This way, they can be offered more security and autonomy.   
Safework: minimizing risk on construction sites
One of the first initiatives that emerged at SafetyLAB was Safework. It aims to support workers while operating heavy construction vehicles with a wider field of vision and a faster reaction time on site. This makes it possible to prevent crashes or accidents since the driver has valuable information on areas they can't see and where there may be people or other machines. At the same time, this gives the driver essential information in a clear, precise way without distractions about what's happening around them.   
In addition, when the device installed in the vehicle detects someone in motion, it sends an audible and visual warning to both the driver and the person moving. To date, this type of solution has been deployed at different sites in Spain and the United States with 7,000 hours of operation, with more than 20 vehicles and 100 people using them.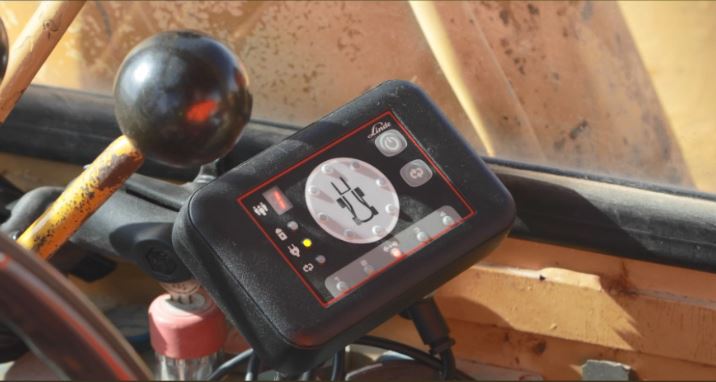 Active Light Vest: increasing operators' visibility on roads
Another initiative launched by SafetyLAB is Active Light; its aim is to increase operators' visibility on roads.   
An operator on the road must wear a reflective vest, but sometimes this isn't enough to make them visible. That is why Active Light was developed. This vest is equipped with active lights and LED lights, increasing workers' visibility by 700% – the difference between 50 meters or 350 meters. In this case, the person doesn't reflect any type of light, but the vest itself emits it.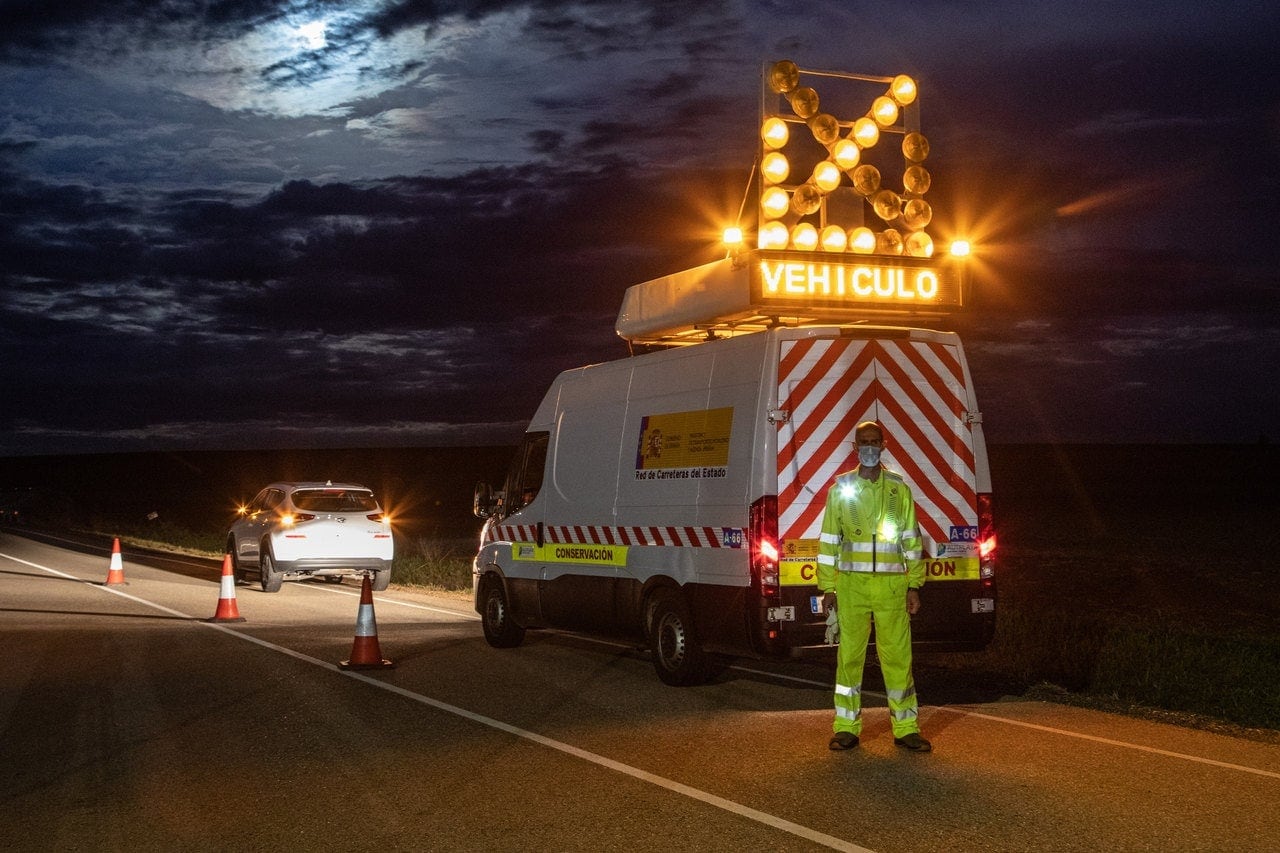 The vest is also equipped with advanced functionalities, operating autonomously through a device that communicates with the control center. If something were to happen to a worker (SOS Alert – Man Down Warning), the control center would know in less than 5 seconds. This way, we can increase the safety of those doing work on the road. Currently, this solution has been used for more than 500 hours on the A-66 motorway in Zamora. It will expand to other Cintra concessions like the Via do Infante highway in the Algarve and the I-77 in the United States, reaching more than 50 vests in use around the world.  
VR Training Awareness: virtual reality training courses for risky environments
Employee training is another significant axis at SafetyLAB. This is the reason behind VR Training Awareness's launch. This initiative allows employees to take training courses by applying Virtual Reality technology in risky environments.   
Thanks to this immersive technology, employees can feel like they are on-site through virtual reality glasses, on top of a scaffold or driving a dumper. In all these situations, employees can put preventive knowledge into practice, or even acquire it to create a safe work environment and put the theory they've learned into practice in an "almost real" environment.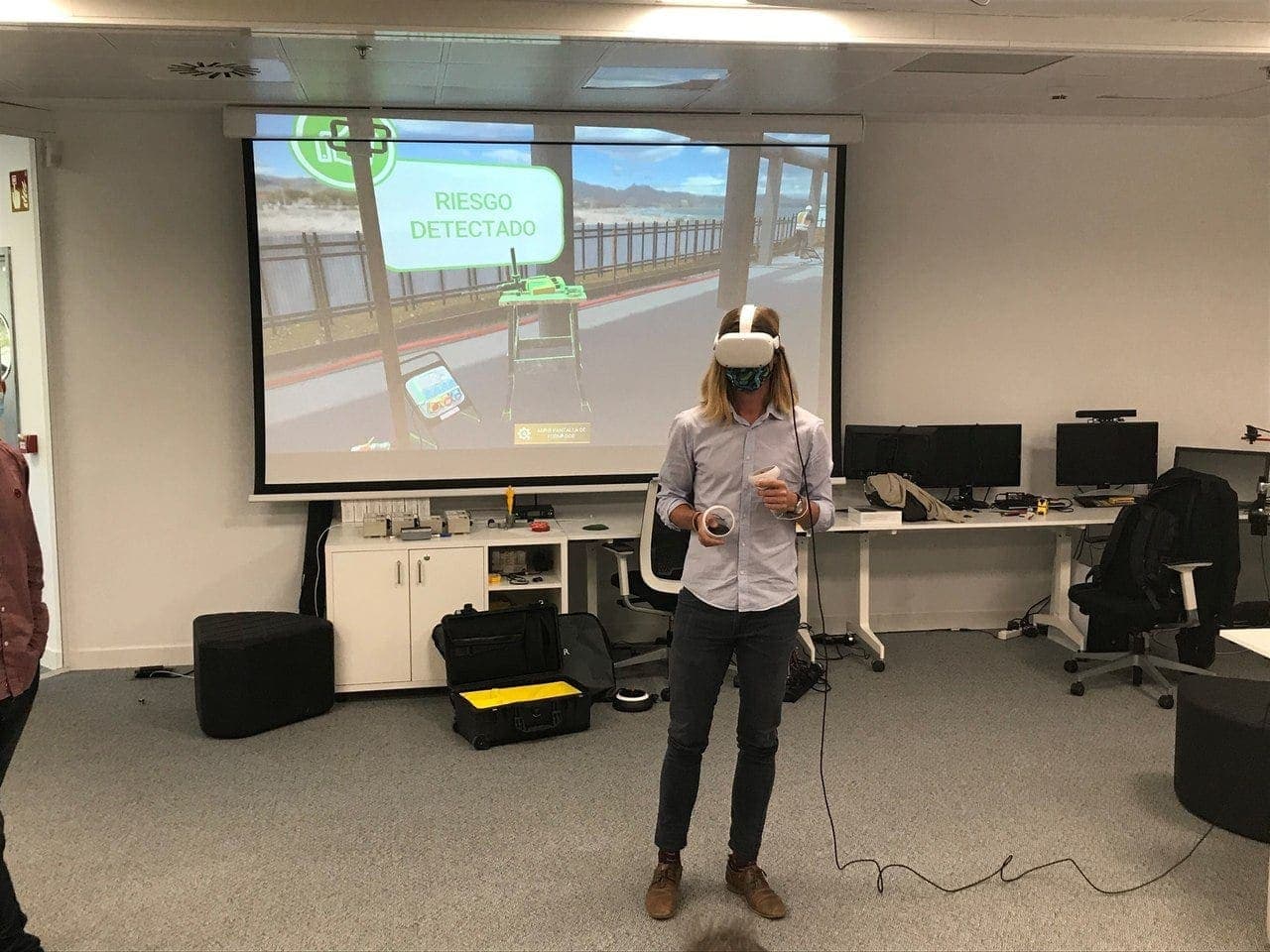 These courses are currently being held in Spain, the United Kingdom, and the United States, with more than 150 hours of education and more than 100 people trained. They are expected to reach more countries soon.
Peer Review: reducing risks in site visits
Another applied solution proposed at SafetyLAB is making video calls where someone at a location other than the site can see what's happening in the work environment. This distance reduces the risk and helps create safer environments.   
This project is known as Peer Review, a solution where a camera is integrated into work helmets. Through it, you can show anyone anywhere what you're seeing, and your hands are free since it doesn't require a mobile phone or any other type of device.  
The helmet is also equipped with a microphone and headphones to be able to call, talk, take photos and videos, and make video calls. On top of that, there's also a system that can detect falls and alert 112 (or 911) and/or your colleagues in the event of an accident. This means that, in less than 20 seconds, an emergency team is aware of what has happened and can send help as soon as possible. This solution is being implemented in Spain, the United Kingdom, and the United States, with more than 100 interactions carried out.