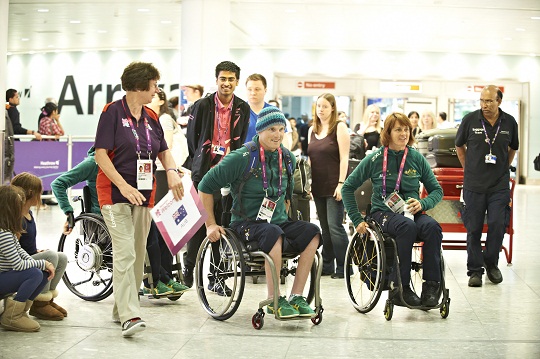 Heathrow Airport has announced a package of permanent accessibility improvements for passengers with reduced mobility. The infrastructure has recently welcomed 2,100 athletes and officials on the peak arrivals day for the largest ever Paralympic Games.
The tournament poses a different operational challenge than the Olympic Games. It is a challenge of complexity rather than volume – some flights will have far higher numbers of passengers with reduced mobility and visual impairments. Many will be wheelchair users.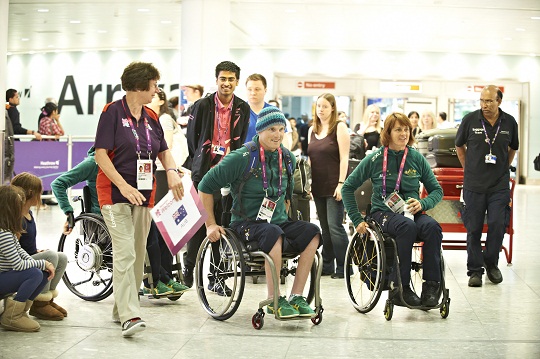 In order to meet this challenge, Heathrow Airport has partnered with mobility charity Whizz-Kidz. They have offered first-hand, expert guidance on how to further improve the airport's accessibility. The charity audited Heathrow Airport's terminal facilities and suggested a number of improvements, including:
Increasing the number of specialist lifts, known as ambilifts, that are used to help passengers with reduced mobility embark and disembark aircraft – Heathrow now has 12 ambilifts – more than any other airport in Europe.
Extra training for staff and volunteers on the correct way to handle specialist wheelchairs and mobility equipment.
Obtaining 13 scissor lifts and installing 100 new ramps to help load and unload wheelchairs.
Upgrading and increasing its fleet of buggies for transporting passengers with reduced mobility through the airport to a total of 60 vehicles.
Installing four new lifts to help return wheelchairs to the aircraft door.
Increasing the number of lightweight aisle chairs and self-propelled wheelchairs to 38 and 20 respectively.
An onsite wheelchair repair service.
Installing new accessible toilets.
The new facilities and additional staff training, which are part of BAA's £20million investment in the London 2012 Games, will continue to benefit all passengers with reduced mobility long after the last medal has been awarded.
Read the entire press release about this initiative at Heathrow Airport's homepage: http://bit.ly/HeathrowMobility