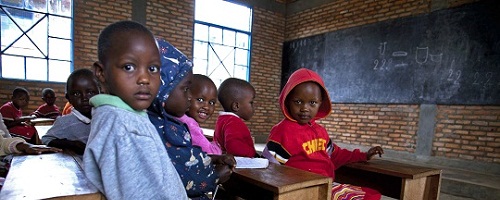 Once again Ferrovial is requesting applications for its 'Juntos Sumamos' (Stronger Together) program of social action projects. This initiative was started back in 2005, yet it continues to be especially important to us, offering the Company and its employees the opportunity to join forces in order to bring to life a range of projects proposed by NGOs.
The aim of Juntos Sumamos is to raise the maximum amount of funds possible; enabling poor and disadvantaged communities to deal with some of the most challenging problems they face. This is accomplished by employees voluntarily pledging a part of their salary – an admirable act in times such as these – which the Company then matches to significantly boost the size of donations.
Nevertheless, results-orientation is a key requirement to ensure projects are developed in a legitimate and credible manner. This is particularly relevant when, as journalist Alejandra Agudo recently pointed out in El País, you consider that solidarity only adds value if it is genuine. This always needs to be borne in mind by seeking both tangible and quantifiable results.
In the past the money raised through Juntos Sumamos has been distributed to a range of projects in countries as varied as Burundi, Haiti, Lebanon, Tanzania, Mauritania and India. Naturally this has been done in careful collaboration with experienced NGOs, including: Entreculturas Foundation, Action Against Hunger, Red Cross, Oxfam Intermon, and Plan España. The implementation on the ground has been carried out by these organizations.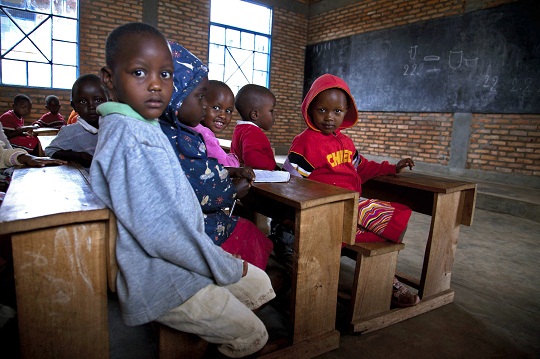 The most patently clear evidence of the program's success is that during these seven years the quality of life of more than 100,000 people has measurably improved; all kinds of challenges related to food security, water, sanitation and education have been tackled. Likewise, through the program, more than 200 latrines and 20 classrooms have been built, while 400 students have been provided schooling.
It is important to draw attention to this year's request for applications, given that it would be much easier for both parties – employees and company – to ask for a temporary break from the program until the economy picks up somewhat. It is true that the crisis offers the perfect pretext by which one might justify not continuing to support those living in permanent crisis. Such an act would be perfectly reasonable, since everyone is free to do what best suits or interests them with their savings. It is not a moral issue, but rather deals with our willingness to help. Therefore we would like to acknowledge the merit of those committed to doing so and point out that these employees usually donate anonymously, without any desire for recognition, considering it a personal, almost private decision.
Our deepest gratitude goes out to those employees of Ferrovial who unconditionally support the program, those anonymous people willing to continue helping those for whom crises are nothing new, forming just another part of their daily struggle.