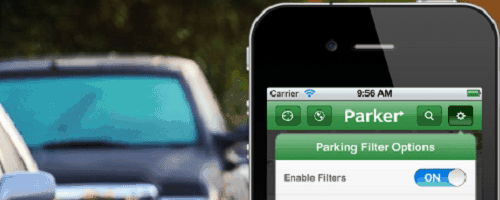 We have been working on a new 'smart parking' scheme which was launched recently.
We were interested in trialling technology that applied to the transport infrastructure part of a Smart City approach. This interest arose following discussions with Local Authority customers who were having challenges with congestion and non-compliant parking. We started talking to different manufacturers and became aware of the broader potential of this type of technology.
In our partnership with Birmingham City Council to maintain and manage the roads a 'smart parking' trial on selected streets in the Jewellery Quarter was installed just in time for the post-Christmas sales. The trial will also be extended very soon to selected streets in the Colmore Business District area, with several different technologies being used to evaluate the benefits for Birmingham motorists.
Amey works with Birmingham City Council on its Smart and Green Commissions. These groups were set up to drive the vision and strategic leadership towards the city becoming smarter and lowering carbon emissions. Our trial on parking will be evaluated to assess the city-wide potential.
The trial involves embedding around 200 small sensors into the road where there are parking spaces. The sensors, which do not record any personal data about the car or driver – only the presence or absence of a vehicle – then send information back to a central system. This system is updated – depending on which technology is used – to enable users of a dedicated smartphone app or website to instantly see where there are parking spaces in the city.
According to research it is estimated that 30 per cent of urban traffic is created by people looking for spaces, which in cities takes on average 15 minutes.
The aim of our trial is to determine whether the technology can help to reduce congestion in the city by improving the ease of finding an empty parking space for tourists, residents and businesses through use of the app or website. Through the trial, we have gained the backing of the Jewellery Quarter Development Trust (JQDT) – which represents businesses in the area as well as the Colmore Business District and Retail Birmingham.
For more information and to download the free Parker app, the solution developed by Streetline and IBM, please visit www.theparkerapp.com or search for Parker.