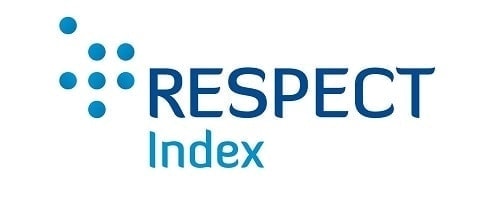 On January 24, 2013, the Warsaw Stock Exchange published a new portfolio of the responsible companies ranking known as the RESPECT Index, with Budimex included.
Ferrovial Agroman's subsidiary has been featured on the Respect Index on the Warsaw Stock Exchange from 2011, which was born in 2010 and is the first stock index in Central and Eastern Europe that measures the performance of socially responsible companies. The index comprises companies operating in compliance with best corporate governance, information governance and investors relations standards. It also ponders business adherence to environmental, social and personnel criteria.
With the 2-year plus perspective that we now have, I see how profitable the combination of an external market initiative with our ambitions and intent on improvement really is. As a consequence, Budimex developed its organisation and corporate culture anticipating requirements of investors, some clients and particularly Ferrovial.
To be listed on the Respect Index, we had to analyse our performance in all assessed areas and to implement a CSR Policy with precise goals. But the most satisfying is that we achieved the acceptance of our management and staff at an appropriate level. Thanks to the half-yearly index verification process and the fact that project partners (Warsaw Stock Exchange, Deloitte and Polish Association of Listed Companies) change index requirements slightly over time, we have to follow and develop ourselves in this field.
Hence, this is not a static initiative and after, all the companies which apply to the Respect Index undergo a three-step test completed by an external audit in the company which verifies the highest standards of CSR carried out there. At present, the benefits of being listed on the Respect Index mainly affect our image but I believe that everything we do for sustainable development will be beneficial to the future of our company and its environment.