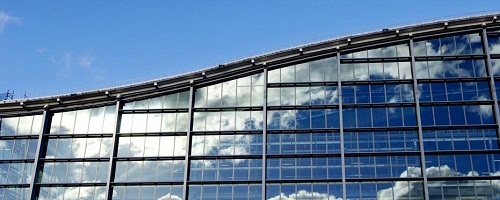 Heathrow saw 5.9 million passengers in March of 2013, a record high for the month, up 3,9% from our 2012 figures. Many of those passengers travelled through Terminal 5, which has just been named 'Best Airport Terminal in the world' for the second year running at the Skytrax World Airport Awards.
This recognition comes from an institution which is widely regarded as the quality benchmark for the industry. Discussing Terminal 5's nomination, Skytrax praised that this transport infrastructure has become "a firm favorite with passengers". According to the study, travelers who voted for T-5 praised the terminal's architecture, as well its layout and its shopping and dining areas.
The T-5 building, which opened its doors during the first quarter of 2008, is one of Europe's largest and most complex construction projects. It is home to British Airways and consists of three different areas: the main terminal and its two "sister" satellites, known as Terminal 5B and Terminal 5C.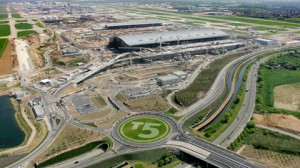 The main terminal has a natural directional flow. What does this mean? In essence, departing passengers walk through the width of the building from check-in to gate, while arriving passengers walk the reverse. This helps make walking distances much shorter, which is very important in such a large terminal.
When T-5 opened, it incorporated 60 new aircraft stands, an underground rail station, a 3.800 space multi-story car park… Thirteen kilometers of bored tunnels were developed to connect the terminal with its satellite "sisters". Aditionally, T-5's construction also involved a new air traffic control tower, an underground rail station and a new spur road for the nearby motorway.
The T-5 project incorporated sustainability concerns throughout its entire design and development. Waste heat from the building's power plant is used to satisfy around 85% of heat demand. This saves 11.000 tonnes of CO2 every year. Also, intelligent lights adjust to the level required, while escalators and baggage systems slow down when not in use.
In order to continue improving Heathrow Airport, a further £3 investment is planned. This will continue enhancing the performance of Terminal 5 while also developing the rest of the infrastructure. For example, the brand new Terminal 2 will open in the summer of 2014.