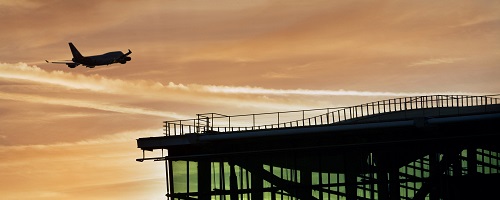 The changes currently affecting the aviation sector will drive airport operators to rethink not only their management and services models, but also their organisational structure.
More than 12 billion people will travel by airplane in 2035. New demands from passengers and airlines, together with a greater awareness of the role played by operators in preserving the environment, will lead to changes that will affect the management model, passenger experience, and sustainability.
The new airport model will focus on the three big issues of the future: efficient management, a sustainable model, and an improved passenger experience.
This will be based on technology, new construction approaches, and new management models.
Therefore, the three key issues for the future of airports are:
Management must become increasingly efficient and effective, moving towards self-service and passenger mobility. Travellers' three main concerns at the airport are baggage handling, security and flight delays. Systems which automate functions, share information and communicate proactively with passengers will be essential in addressing this challenge.
The growing importance of sustainability and the environmental impact will favour the use of clean energies and energy saving systems (biomass, power floors, improved HVAC). Heathrow's new Terminal 2 is an example of these trends in action. Scheduled for inauguration in 2014, it will be Europe's first green terminal.
In the future, leading airports will be those that are able to manage and coordinate travellers' specific demands and needs. The focus on the passenger experience is driving segmentation in services adapted to each type of traveller: transit, business, pleasure, and low-cost.