We view investment in communities as an instrument for contributing to the development of the societies where we operate. As a global company, we are committed to addressing global problems, especially poverty, and we collaborate with governments, NGOs and other social agents on projects and activities related to social action and environmental preservation.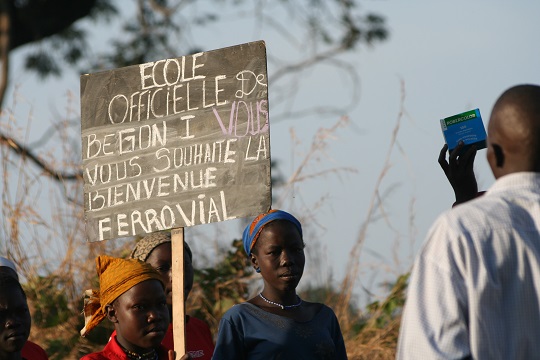 We are more than just donors; we also provide technical and technological assistance and expertise in project development. We do this through two aid programmes which aim to ensure transparent, quality investment initiatives in communities:
Social Infrastructure (since 2011), which has seven projects currently under way: 2 in Peru, 2 in Colombia, 2 in Ethiopia and 1 in Tanzania. This is an exemplary programme in good practices for managing social action projects for other companies, and it has an innovative model for cooperation on basic social infrastructure to provide access to drinking water and basic hygiene. This programme, which is implemented in coordination with a established, reputable NGOs, has invested over 1.5 million euros, with 23 participating employees and over 100,000 beneficiaries.
Stronger Together (since 2005) is based on sharing our commitment with that of our employees to address society's needs, in Spain and in other countries. This is a social action initiative in which the company matches voluntary contributions by our employees to a social project. Eleven projects, more than 120,000 beneficiaries and 760,000 euros invested to date.
Both social action programmes share a common feature: the involvement of our employees in solidarity projects, either through volunteer initiatives on the ground or at the office, or by allowing them to choose the projects they want to support.
In all of the community action projects we support, we focus especially on the following four requirements:
Project continuity through medium- and long-term alliances with transparent, reputable third sector entities.
Economic and institutional sustainability of the projects so that the communities do not become dependent on the company or on the NGO.
A multiplier effect, by sharing our experiences and best practices in social investing in various fora.
The opportunity to encourage participation by employees in the company's social commitment through corporate volunteer programmes.
The Corporate Responsibility Committee was created in 2010 to ensure that these criteria are applied properly in the community projects we undertake. The Committee, comprising corporate area managers and a representative from each business line (12), approved 14 projects with contributions of over 15,000 euro each, for a total of 1,457,752 euro in 2012.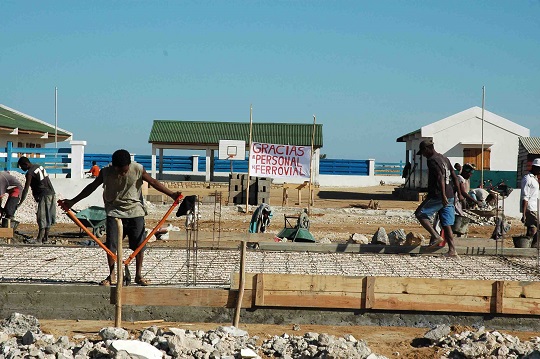 Our strategy consists of committing to social action projects that are coherent with our business model and the communities where we operate. Most of our social investments are in Spain (71%) and the UK (11%), where the bulk of the company's activities are concentrated. The company's various businesses in the US, Canada, Poland, Ireland and Greece also support and develop community projects directly. A total of 4.3 million euro was invested in the community in 2012 through 346 projects, benefiting 51,816 people in the following areas: environment, economic development, education and youth, art and culture, social welfare and humanitarian aid.
With regard to the social value generated by these investments, in 2012 we went one step further in our social action strategy by implementing a methodology to measure and evaluate the impact of our social contributions using the London Benchmarking Group reporting and quantification system. We had been using the quantification aspect of this methodology since 2007 and, in 2012, we used it to evaluate the impact of 10% of all of our community projects.
Additionally, our social action investments generate business value for the company, with benefits such as:
Facilitating access to new markets.
Improving the company's reputation and brand recognition.
Strengthening our positioning as specialists in managing water treatment plants.
Enhancing operating efficiency by reinforcing the corporate culture and interdepartmental cooperation.
Providing volunteers with new skills, such as adaptability to different situations, teamwork, and the culture of innovation.
Improving the company's ranking in the Dow Jones Sustainability Index.
Enhancing institutional relations with other social actors (governments, universities, social entities, etc.).
In short, we are committed to social action that is in line with the business strategy, seeking a sustainable social impact from our projects through shared, efficient management with reputable third-sector partners and enhancing it with voluntary participation by company professionals who contribute their expertise in disciplines germane to the projects we support. The final goal is to achieve an impact that contributes to creating shared value between Ferrovial and society.