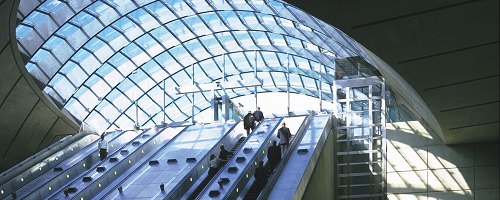 Spain is and will continue to be a priority market for our services division.The new organisation makes us a point of reference at national level in the integrated provision of urban, environmental and infrastructur emanagement services. In the area of Local Authorities, the main objective of Ferrivial Services Spain is to help local councils offer their citizens a range of efficient, innovativeand sustainable services that improve their quality of life and cover the main needs of the city.
At the same time, we contribuye to each local authority managing to reduce its costs through an optimal managementof the resources available. FS Spain is leader in the integrated management of Infrastructures (facility management), particularly in such areas as energy efficiency, facility maintenance in the industrial, health and airport sectors, road preservation, air traffic and auxiliary services as diverse as managing sports centres, medical transport or customer service centres.
The area of Urban and Industrial Waste Treatment develops innovative solutions applicable to the different stages of the life cycle of the waste: collection, treatment, recycling and recovery. FS Spain also offers its experience in such industrial services as the transfer of waste or cleaning confined spaces.
This wide range of services, combined with the talent and expertise of our professionals, places us in a strong position to respond to the challenges and opportunities ahead. We offer state-of-the-arts services and solutions that meet the needs of customers and citizens, with the distinctive quality, efficiency and innovation seal of Ferrovial.
ADDED VALUE
What does Ferrovial Servicios offer that its competitors don't?
Ours is the only national company in Spain in a position to offer solutions that cover the present and future needs of customers in an integrated manner. Thanks to having the widest range of services in the market and a distinctive operating model, we can become their partners and offer the best solution through a sole supplier.
How are the different services offered by the company coordinated?
With the objective of offering these services in an integrated and efficient manner, each of our three business lines (Local Authorities, Infrastructure and Urban and Industrial Waste Treatment) are organised based on a similar geographic distribution. This allows us to coordinate ourselves andoffer the best solution to our customers quickly and efficiently.
What role do the employees play in this new phase?
Our company is one of people working for people. Each of our professionals plays a crucial role. We must lean on their skills, expertise andexperience to continue to identify, share and implement the best practices in each work centre. Our continued commitment to their training andprofessional development aims to foster their professional growth .
What other commitments characterise the organisation?
We have always stood out for involving ourselves in improving economic, social and environmental welfare in the communities where we develop our activity. To do this, we promote the integration of disadvantaged collectives into employment, environmental awareness and social voluntary work by our employees.