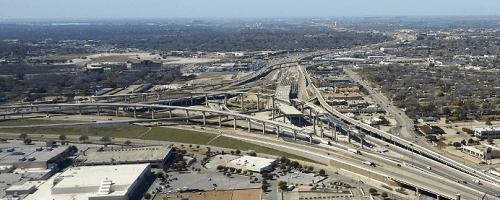 The Spanish economy's performance in recent years has highlighted the importance of internationalisation. Expanding outside Spain diversifies risks and increases opportunities.
For this reason, Ferrovial has been internationalising since 1954, when we obtained our first contract beyond Spain's borders. At that time, exports of goods and services accounted for less than 10% of Spain's GDP, compared with 34% currently.
We completed several projects in northern Africa and Latin America in the decades that followed. At the end of the 1970s, Ferrovial was awarded a contract to build roads in the Libyan desert.
In the last 20 years, our internationalisation strategy has focused first and foremost on developing projects in countries that offer legal certainty and have strong institutions and political stability. Over time, our bid to expand into specific markets with sound economies has yielded good results. Our projects in Canada, the US, Poland and the UK vindicate this approach.
But we have always believed in the advantages of widening our horizons. For that reason, we have moved into other economies that are expanding and have sound fundamentals, hence our operations in Australia, Qatar, Colombia and Chile, among other countries. These are attractive markets that are committed to developing ambitious infrastructure plans.
According to our January-September 2013 Results Report, International projects accounted for more than 68% of our revenues in the first nine months of 2013, and for 73% of our backlog.
IN THE SHADE OF A TREE PLANTED DECADES AGO
Our internationalisation process has been long, but today we feel right at home in the other countries where we operate. We know the milieu, we adapt to its specific features, and we respond to local needs, becoming part of the landscape. This helps us grow and diversify our presence in all those locations.
Warren Buffett said, "Someone is sitting in the shade today because someone planted a tree a long time ago." With regard to our international growth, that tree was planted decades ago and, today, its strong roots enable us to look to the future with confidence and optimism.