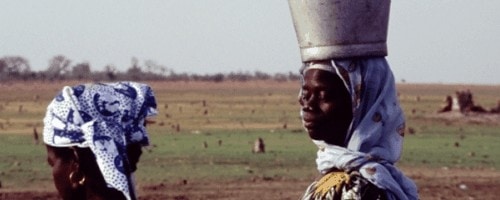 An African proverb says: "If you want to go faster, walk alone; if you want to go far, go accompanied". Our program "Stronger Together", implemented eight years ago, indeed seeks to go far. In fact, our employees, the company and NGOs of all kinds have helped 854,415 people to live better lives. The initiative has crossed frontiers from Spain to countries such as Burundi, Haiti, Lebanon or Ethiopia.
The key to "Stronger Together" is to join employee solidarity to the company's capacity to double the donation and ensure it reaches the beneficiaries. Employees donate the round-off of their pay slip or any amount they wish and the company engages to double the donation. This program is possible thanks to the involvement of the more than 400 professionals who participate year after year through their monthly contributions.
This 'silent' generosity is highly valuable because it allows us to continue adding up between us all and to make viable any projects that require private funding, today more than ever. Employees see how their contribution is doubled, something that would not be achieved outside the program, and thus engage with "Stronger Together" by becoming donors.
Since 2005, the project has funded 13 projects in different countries. Internally, the project helps strengthen the feeling of belonging while fostering corporate values such as Collaboration and Integrity. Externally, we contribute to achieving the Millennium Development Objectives with the different programs that are implemented thanks to "Stronger Together".
NGOs are also a key element of the initiative. These entities transform employee contributions into health services, schools or potable water wells. Cristina Bermejo (Rescate) points out that, by taking part in this program, the NGO is able to "raise awareness on its work and gain the involvement of many professionals in our projects".  She still remembers when Rescate was chosen as a winning NGO after the selection process: "We were overjoyed because we had submitted a project in an area where living conditions are particularly harsh," she says.
Rescate is completing the construction of a water supply system for a primary school that will improve the quality of life of 360 minors in Gode, one of the areas most severely hit by war and drought in the Somali region of Ethiopia. The facility, which uses wind energy to make up for the constant lack of electricity, will improve nutrition and reduce the transmission of maladies such as diarrhea or cholera.
Chus de la Fuente, Head of Institutional Relations and Corporate Social Responsibility of Entreculturas, also remembers when the NGO was the winner of "Stronger Together". Christmas 2010 was approaching and "a shout of joy went up in the office, such congratulations… we had a big celebration," she says. The classrooms built by Entreculturas thanks to this funding have helped more than 13,900 children return to school in Rutana, Burundi. "After pacification, populations are returning but schools have been destroyed", explains Chus. Thanks to this project, many minors "have the opportunity of studying, of learning, of forging a future for themselves," she convincingly adds.
Now that the economic situation has depleted the resources of charities, the involvement of Ferrovial's professionals is crucial in continuing to support projects such as those described by Chus and Cristina.
The beneficiaries are the cornerstone of Stronger Together. The initiative only makes sense when improvements are achieved in the quality of life of the collectives in which the projects are launched. This is the case of Duha Yahya. Thanks to the food safety project that Acción Contra el Hambre undertook in Lebanon, and which was shortlisted in the 2009 edition, he was able to rehabilitate his farm: "They have helped me with dining halls and cattle drinking troughs," he gratefully says. Fernando Sevillano, the NGO's head of enterprises, explains that "winning it was a great source of joy, because we believed in the synergy between a leader in infrastructures and an entity specializing in water and sanitation."
The next challenge we are facing is for Stronger Together to reach more people. The challenge lies in extending the initiative to all employees in Ferrovial's World, wherever they are. A few steps have already been taken in this regard. Workers in our business units of UK, USA and Poland have also participated in the special edition of Stronger Together launched after the Philippines typhoon.
This year's competition has received 145 collaboration proposals from different NGOs to work on projects in both Spain and in southern countries. Six projects have been chosen from among these proposals, in accordance with technical criteria applied to the organization's solvency and transparency, experience in the sector and the proposal's sustainability.
Stronger Together continues to forge ahead with an ever-growing desire to engage.  Without the valuable contribution of the employees who donate to Stronger Together year after year, this would not be possible. That is the reason why we are writing this article: we would like to show our gratitude and invite them to help us in disseminating the program so that we can continue to grow.