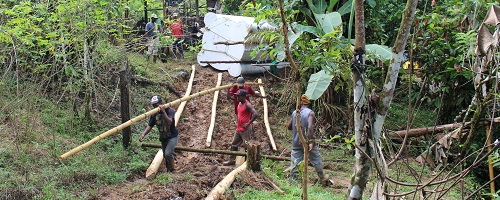 Chocó, in Colombia's Pacific region, is the country's poorest department, according to the Millennium Development Goals Report. A total of 78% of its population live below the poverty line and almost half live in extreme poverty. Chocó ranks second in Colombia in terms of infant mortality and is also affected by rampant corruption and the presence of illegal armed groups.
Even in cities such as Quibdó, access to water is unreliable and intermittent, and in some places it is only available for one hour in the morning and one in the afternoon. This is the reason behind the very serious health problems in the Department and the importance of procuring drinking water for the town of Pacurita.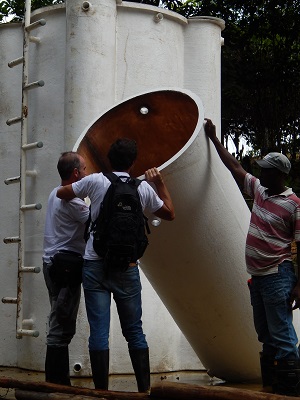 The "Optimisation and Purification of the Pacurita Aqueduct" project has been extended to Quibdó, the capital of Chocó. Ironically, though one of the areas in the world with the greatest precipitation, its people lack access to drinking water.
Ayuda en Acción Colombia believes this project sets an important precedent. This is a social responsibility project in which a Spanish company is building basic infrastructure and working side by side with local citizens and Ferrovial volunteers who travel to the site to help bring the initiative to fruition.
The distinguishing feature of Ferrovial's "Social Infrastructure" program is that the company provides not only financial aid, but also technical expertise, adding value and playing an active role in the community in order to ensure that the beneficiaries are able to utilise their new aqueduct in the future.
This public-private alliance involved not only Ferrovial and Ayuda en Acción Colombia, but also the Quibdó mayor's office, the Barefoot Foundation, and local water company Aguas del Atrato EPM. These organisations have joined forces to raise living standards in Pacurita.
The infrastructure being built will expand and improve water service coverage and supply. Around 1,300 people will benefit from this project, a fundamental aspect of which is educating and raising awareness: corporate volunteers have helped raise awareness among the people of Chocó that water is a limited resource and that they must be conscious consumers.