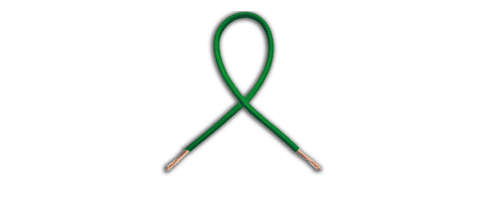 World Energy Efficiency Day is 5 March. The origin of this celebration can be traced back to the first international conference, held in Austria in 1998. Participants discussed the energy crisis, energy efficiency and possible solutions. It was decided to adopt a day to remind the entire world about the importance of energy efficiency.
According to Spain's Institute for Energy Diversification and Savings (IDAE), efficient use of energy reduces the amount of resources needed to obtain the same goods and services, which contributes to better living standards and to extending the life of the resources that are used. Energy efficiency and renewable energies are an environmentally friendly combination. Homes account for 16.8% of total energy consumption in Spain. Efficient use of resources saves energy and money and reduces CO2 emissions.
A large proportion of the buildings in Spain were built prior to 1980, without even the most basic thermal insulation. The goal of energy efficiency refurbishment is to reduce energy demand (energy savings) by improving building envelopes (wall and roof insulation) and facilities (more efficient installations) so as to provide better living conditions and comfort for residents and environmental improvements for citizens in general, while also raising the value and extending the lives of residential buildings.
COUNTLESS ADVANTAGES
Saving in energy consumption.
More comfortable homes following refurbishment.
Raising the value and extending the useful life of residential buildings.
The technical solutions for building envelopes are known, and the necessary products are commercially available. All that is required is that we get to work. However, home-owners must get the message, so that energy efficiency refurbishment becomes a reality.

Insulating outer walls and roofs can save 15-40%, depending on the type of building and the construction method. Exterior cladding is the most advisable approach since it avoids cold bridges and eliminates the possibility of condensation. Replacing conventional windows with high-quality insulating glass is another key part of the process, which yields savings of 10-30% and also makes the home more comfortable by controlling air infiltration and the window's radiant temperature. It is advisable to replace pre-1998 heaters and boilers with gas-fired condensing boilers and to install control systems which optimise boiler operation and reduce fuel consumption.
Energy efficiency refurbishment improves housing quality in terms of both energy and comfort, while also leading to a better energy rating, in line with European regulations. A project of this type increases the home's value, providing a direct recovery of the investment. According to the IDAE, almost half of the energy consumed in Spanish homes (47%) is used for heating.
For a home to be energy efficient, it must have good insulation (a poorly insulated home requires more energy to heat) and energy production must be efficient. Below is a list the factors which affect the amount of energy needed to heat our homes; addressing these issues can save energy:
Boiler age: very old boilers have a very low performance and consume more fuel to generate the same heat. Boiler technology has advanced considerably in recent years, and the IDAE recommends replacing those that are more than 15 years old.
Installation status, upkeep and maintenance: it's advisable to review a building's installations to ensure the status of chimneys, expansion tanks, pipe insulation, pressure balance valves, etc.
Regulation and control systems: central heating systems should be reviewed and updated if they are more than 15 years old. It's advisable to check the building zone in order to correct temperature differences between the north and south faces. It's also important to install thermostats and thermostatic radiator valves.
Boiler fuel: it's advisable to analyze the kind of fuel used and consider the possibility of changing to a more efficient, less costly option. Natural gas provides savings due to the difference in price compared with electricity and heating oil. Biomass is an interesting option in terms of price, but it's also important to consider issues such as security of supply and storage space.
PRENDE, financed by Spain's Ministry of Economy and Competitiveness as part of the INNPACTO programme, is a project organised by a consortium led by Ferrovial Agroman which includes Ferconsa Instalaciones, the Center for the Innovation of Smart Infrastructures (CI3), Empresa Municipal de la Vivienda y Suelo de Madrid (EMVS), the Center for Research on Energy, the Environment and Technology (CIEMAT) and 3lemon.
The main objective of PRENDE is to encourage citizens to consider energy efficiency refurbishment, by informing them of how it can improve their homes (in terms of thermal comfort and savings) and giving them the various options (both technical and economic) for moving in that direction. PRENDE focuses on the creation of a citizen-centric service with easy-to-use software and communications to inform and increase interest at neighbourhood level about improving energy efficiency through building refurbishment.The service includes the application of communication strategies aimed specifically at districts, enhanced through the use of social media.

One of the primary goals of PRENDE is to involve citizens in the refurbishment process and to raise awareness about the need to improve the energy efficiency of their homes, neighbourhoods and cities as well as the benefits of doing so. The traditional campaign techniques used for this purpose to date have met with little success.PRENDE addresses this problem by developing and applying an inclusive methodology based on insights from various disciplines to implement a communication strategy designed to spur citizens to action.
This methodology allows for the creation of a communication plan based on unconventional actions and measures which are monitored using citizen-centric indicators designed for that purpose. This is a novel approach in the area of energy efficiency refurbishment, and the measurement and characterisation of results are a departure from the standard methods used in refurbishment campaigns.
PRENDE is supported by an innovative software and communication architecture that compiles available information and uses novel techniques used to promote the service. Using both original data (infographics, specifications) and pre-calculated data, the system can generate new calculations quite quickly on demand using environment data and parameters obtained in previous simulations.
To learn more about the PRENDE Project, follow us on Twitter (@proyectoprende) and Facebook.