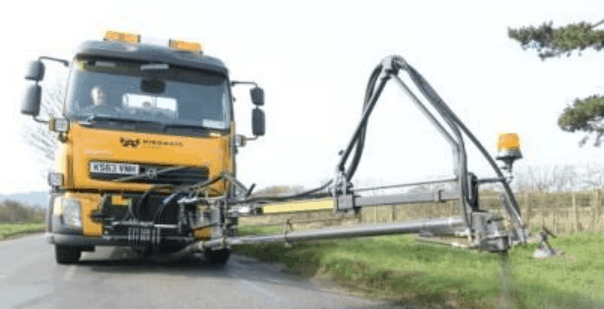 Potholes can be a real headache for drivers and how to tackle them is a regular topic in the news. Now, road users in East Anglia and the East of England will soon see some innovative machines that will help maintain the region's trunk roads and motorways, including two road patchers which can fix potholes in just two minutes.
Amey, the British subsidiary of Ferrovial Services, has invested £400,000 on the patchers and, following successful local trials, is now ready to roll out these custom-built, world-class machines. The patchers also provide a much safer maintenance process. This is because the whole operation can be carried out from the vehicle cab, removing the need for a road worker to be in the carriageway.

The driver can operate a robotic arm that extends from the cab and fills the pothole with material to fix it. This creates a robust, temporary repair that should last a minimum of 12 months. It is good news for road users too as this method also significantly reduces (and in some cases eliminates) the need for traffic management. This, combined with the rapid repair time, should minimise delays to road users.
The patchers will be incorporated into a "find and fix" assessment process that will carry out regular inspections of the trunk road and motorway network.
A further innovation is the introduction of the Brodd Europa high-speed sweeper, which is brand new to the UK. The Swedish-built vehicle features a unit which is towed behind a tipper and can sweep at 20km per hour. In terms of road maintenance, this means the strategic network will be swept more regularly, improving both its condition and road-user safety, with less deterioration and surface-flooding of the roads.
We will be reviewing the performance and efficiency of these machines over the coming months with a view to bringing this approach to future contracts. Providing efficient and cost-effective solutions that have real benefits for our customer, our employees and road users is at the heart of what we do.
We pride ourselves on investing in innovative and cutting edge technology as part of the service we provide, and this is another example of our commitment.