On 8-10 October, our company will sponsor the third annual Startup Summit, to be held in Madrid at Plaza de Toros de Las Ventas. This year's edition opens its borders to make Spain the hub of startup activity in southern Europe, the Mediterranean and Latin America. The event will be attended by key companies and international investors.
In just two years, the Summit, whose first edition was in 2012, has become an important focal point with a view to strengthening the entrepreneurial ecosystem and the pathways to creating business opportunities. In a world that is changing at a vertiginous pace, with new challenges and needs arising constantly, open innovation is the response to the speed of the markets.
Manuel Martínez, Ferrovial's Manager of Open Innovation: "At Ferrovial, we see startups as having the scope and speed that enables them to experiment with disruptive ideas, the ones that are perhaps most difficult to develop internally in a large company like ours."
2014's EDITION
There were 3,000 project proposals for this year's edition, 75% of them in the "early stage" category, i.e. initiatives that have been in existence for less then three years. The other 25% are in the "growth" category, i.e. that have been in development for over three years.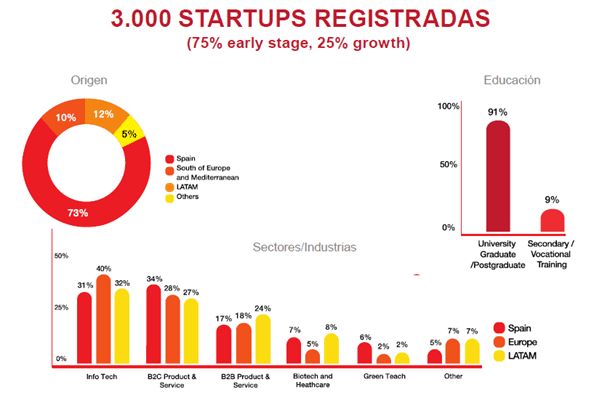 During the Summit, the 30 best projects chosen from a shortlist of 100 will be presented in the main auditorium. The other 70 will have their opportunity in the Market Place. All these startup ideas have shared features: technological innovation, an international scope, and the possibility of creating employment. Four winners will be chosen, two by a specialised jury and two by attendees' votes.
The previous edition of Spain Startup brought together over 4,000 visitors and investors from such countries as Israel, USA, UK, Ireland, Germany, France, Ukraine, Russia and Belgium, up to a total of over 17 nationalities, who took away a vibrant image of the Spanish economy and its high level of entrepreneurship.
Federico Flórez, Ferrovial's General Manager of Information Systems and Innovation, will participate in a round table discussion on 9 October entitled "Leading the Industrial Revolution through startups", accompanied by the heads of innovation of Sacyr and Técnicas Reunidas, in which they will share their companies' actions in the area of innovation.
Ferrovial will also have a booth in the Market Place to connect with the most innovative startups and investors in the areas of energy, industry and B2B, the goal being to identify those that may solve business challenges and to explore new models. A schedule of one-to-one meetings will be arranged on specific issues in order to promote interaction and networking.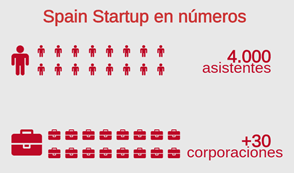 The Summit offers participants the opportunity to showcase their projects, land new clients, etc. It is also an opportunity to arrange meetings and clinch deals with large companies and financial institutions, who use events of this type to find solutions and develop them within their own organisations.
For more information, visit the Summit's website: http://spain-startup.com/