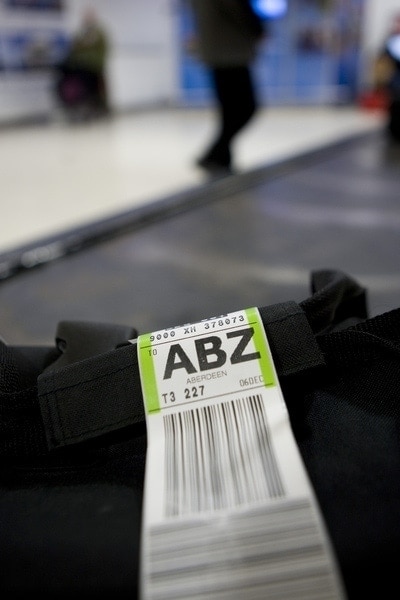 With July upon us, more than a few of us are busy packing our suitcases. But before setting off it is important to check a few details that we don't always take into account and yet are important. And that's why we would recommend you write down a list of things to prepare and to take with you.
The big question: what should my luggage be like?
If you have to choose between bag, rucksack or suitcase, choose a case with wheels, whatever the format (hard or soft). In general, if you want to take your case on board as hand luggage the maximum size is 56 x 45 x 25cm (including the wheels), with a weight of between 10 kg and 20 kg (depending on the company and type of flight).
If you prefer to check your luggage in, there tend to be less size restrictions, although weight limits remain, with anything over 20kg per case carrying a surcharge (as always, this depends on the company).
As a final touch, attach a label to your case with your contact details, and even a sticker or ribbon to help it stand out.
What to pack in your case?
First of all, make a list of everything you want to take with you, as this will help you to check that you've packed everything you need. When making your list, bear in mind:
Where you're going
The time of year
The length of the trip
The type of accommodation
The type of trip and activities
Depending on these points you should take into account certain aspects; not just clothes, but also, for example, electric adapters, a spare charger, and medical supplies and so on. With regards to clothes, bear in mind:
If you're going to a summer destination, pack t-shirts and shorts, as well as a pair of swimming costumes, a baseball cap or sun hat, and standardised sunglasses (accredited with the CE mark).
Depending on geographic location and altitude, it may be advisable to take warm clothes for cool nights.
Add a light shawl to protect you from the cold and which also help you to get in to places where you can't go with bare arms.
If there is a risk of mosquito bites due to heat and high humidity, choose clothes made of linen and cotton, and both long-sleeved shirts and trousers to cover the majority of your body.
One of the most common dilemmas is: what shoes should I take? Think about the type of activities you're going to be doing, but always pack flip-flops, sports shoes, and either smart shoes or walking boots. Remember to break your shoes in first! Don't risk taking shoes you've never worn.
With regard to articles of personal hygiene and toiletries, it's always a good idea to take a little bottle of shower gel and another of shampoo, just in case there isn't any where you're staying, along with your toothbrush and toothpaste. Take small containers of your own body cream and perfume to keep you company. And don't forget a high-factor sun cream and, if necessary, mosquito repellent.
If you're going to check your luggage in you won't have any problem with liquids, but if not then remember that you can only take on board a maximum of 100ml. There is more information on this on the Aena website.
How to pack?
Wear those items that take up the most space such as, for example, overcoat and boots. You can even take a little rucksack with all your documents, money (always divide it up between several places), a novel or book of puzzles and a change of clothes for one or two days
To optimize space roll up your clothes; like that you'll save space and it'll get less creased.
Leave 20% of the space empty so you can bring back souvenirs and gifts, but arrange it all to try to take up all the space in your luggage.
 Pack the more breakable items in the hard sides of the case (avoid the middle areas as these get more squashed when cases are piled up), in such a way that they cannot move, and wrap them in bubble wrap or in items of clothing.
And last of all, don't forget to unwind and enjoy your holidays.