Camino López, a Ferrovial industrial engineer tells us about her time as a volunteer.
Camino López Bio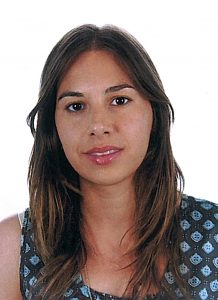 An indefatigable traveller and industrial engineer by vocation, I have been lucky enough to always enjoy my work. I joined the Ferrovial Servicios contracting department at the beginning of 2014 and I haven't stopped growing on a personal and professional level since.
What made you put yourself forward to be a volunteer?
The cooperation project in Peru looked like a challenge to which I could bring the technical knowledge gained through my professional experience, enabling me to substantially improve the quality of life of the inhabitants of the housing projects of Santa Ana and Sagrado Corazón, in the town of Chincha.
Before setting out you get a "pessimistic little devil on your shoulder", making you scared of the unknown, asking: Why? What for? How come you've volunteered? Do you want to leave your comfortable routine behind? Those questions that swirl around in your head.

But once the jitters and doubts in the face of a new beginning had calmed down, I found myself in Chincha with a group that exuded courage and energy; willing to take on any set-back with a smile and dollops of humour.
How did the project seem to you? What have you done?
These were two weeks of intensive field work, searching out and adapting to the conditions of the surroundings and the requirements of the people, the optimum technical solutions, to be able to provide water to all of the households.
What makes you feel proudest from your time there?
Overcoming the limitations of the area and the cultural shock of both speaking Spanish and yet speaking a very different language. This would not have been possible without the support of our friends from CESAL and the collaboration of the Municipality of Alto Larán.
As well as appreciating the commodities we take for granted, and the human warmth of sharing without having any material goods. That sums up the personal education I have undergone through this experience.
I did not want to finish these lines without expressing my gratitude to my colleagues from the Department of Corporate Responsibility who make these unique life experiences possible, to the company for sharing with its workers a new opportunity for growth, and to the NGO CESAL for welcoming us in to their great family.
How would you encourage others to volunteer? 
To participate in cooperative projects is a step forward towards overcoming the inertia of comfort and to enjoying a new, gratifying and enriching experience. Getting involved in volunteer work allows you to put your professional knowledge at the service of those less privileged, making your own tiny contribution towards improving the living conditions of a large number of people.