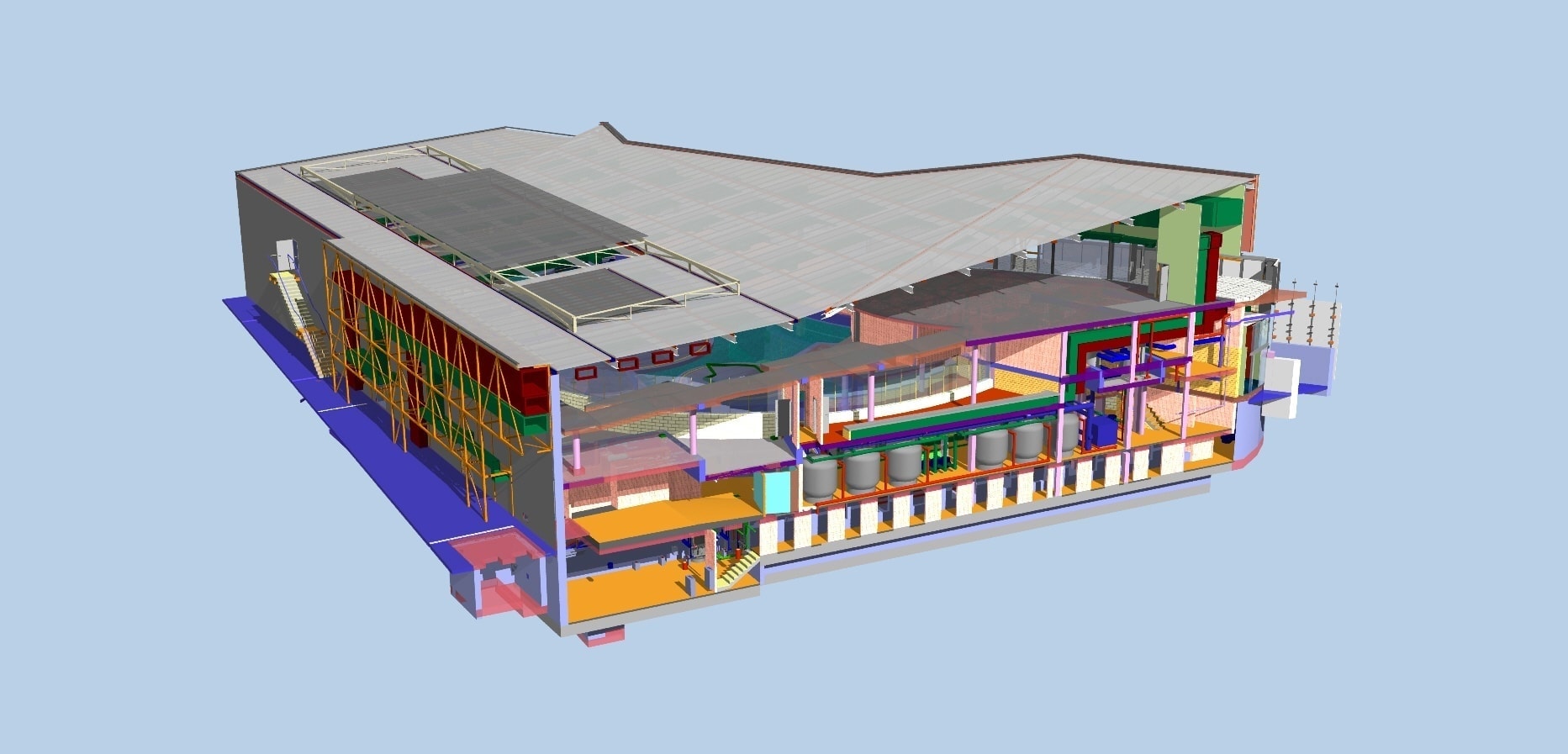 This year the UK Government has earmarked the mandatory implementation of Building Information Modeling (BIM) technology and processes as a goal for public initiative projects as of 2016. Even so, and regardless of the regulatory obligation, Ferrovial is driving the use of this methodology in countries such as Spain, where no date has been set to regulate its implementation.
In order to learn more about this methodology we interviewed José Sarria, Manager of the Granada Biodome Project with Ferrovial Construcción.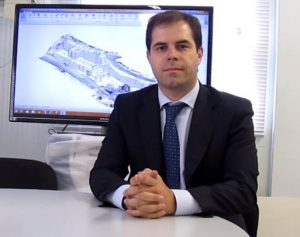 But for those who don't know, what is BIM?
BIM is an acronym standing for Building Information Modeling. This method allows for the intelligent management of the complete life cycle of infrastructures, and in particular the efficient management of information during said cycle: plans, modifications, project schedules and ensuring the quality, traceability, definition of measures for the prevention of occupational risks, maintenance, and so on. This working philosophy simplifies project management, integrating the information managed by the departments involved through 3D models.
How does BIM provide more intelligent management?
Work is carried out with a three-dimensional model, physical, technical, environmental and commercial data for each of the elements of the design. For instance, when we model an air conditioning conduit, as well as its geometrical definition and spatial position, we include information that enables us to qualify it further: the material it is made of, its dimensions, which supplier has installed it, the date the job is scheduled to be executed and even the air conditioning system to which it belongs (the air conditioning unit feeding it and the room it ends in).
Tell us a bit more about the BIODOME Project in Granada. What does it consist of?
Ferrovial, along with Sas Usine Coutant (a company specialising in the design and management of aquariums) is responsible for designing, building and maintaining for 12 months the Biodome space at Granada's Science Park, including the supply and acclimatisation of, and biological care for, all the living species.
When, on Christmas Eve 2013, we were awarded this contract, we were quite aware that, in order to avoid problems, in undertaking this project we would have to make use of three-dimensional design tools. What we did not know was that by choosing BIM, for many of those involved in this adventure, the way projects were managed was going to change substantially.
Why did you choose BIM for the BIODOME?
We had to develop a project of great geometric complexity.
This was a comprehensive Contract including project-works-maintenance (live animals).
The contract included the condition of applying quality systems to monitor project changes.
We had at our disposal a multi-disciplinary technical Team located at distant offices.
And, finally, we were facing a project with particular technical difficulties when it came to integrating the different disciplines.
What did you use BIM for on the BIODOME?
In general we can divide projects into three phases: design, construction and maintenance.
In the first phase (design), it enabled us to integrate all of the designs and requirements of the different disciplines (Architecture, Structure, Installations, Aquariology, Adaptation to Museum, Classification of Subject, Zoology and Botany).
With the development of the 3D BIM model, spatial interferences were detected and resolved (CLASH DETECTION), optimizing all areas of the design, even to the extent, for instance, of modelling a crocodile in order to verify the suitability of the access ramps in order to allow for the transportation of these animals from their tanks to the veterinary care facilities.
Furthermore, it has been possible to precisely meet the real needs of the customer, and check the validity of the final design through FLY THROUGH visualisations.
In the construction phase this system contributes to optimizing internal processes and saving on non-Quality costs, leading to clear improvements in the ultimate quality of the project's execution.
Planning in accordance with the logical phases and sequences of the project.
Constant improvement of unsatisfactory solutions in real time, in short periods of time and, most of all, before the elements have been constructed.
The option of checking any type of information quickly, simply and reliably, in real time.
Efficient control of project costs.
Development and optimization of processes in terms of health and safety.
And lastly, in BIODOME's maintenance phase, this tool will provide us with 3D AS BUILT Documentation, including all relevant information relating to each element, and which will contribute to improved detailed monitoring of all necessary points to be checked. With the aim of carrying out preventive and corrective maintenance.
Watch video Biodome de Granada – Building Information Modeling project
What do you think the future holds for BIM?
In the coming years there is no doubt that the market will do its job and it is likely that in the infrastructure sector anyone not committing fully to incorporating BIM into their project management and improving their processes will find it even harder to survive. As such, for Ferrovial it will be crucial to continue at the forefront of the incorporation of BIM methodology in managing the life cycle of infrastructures.