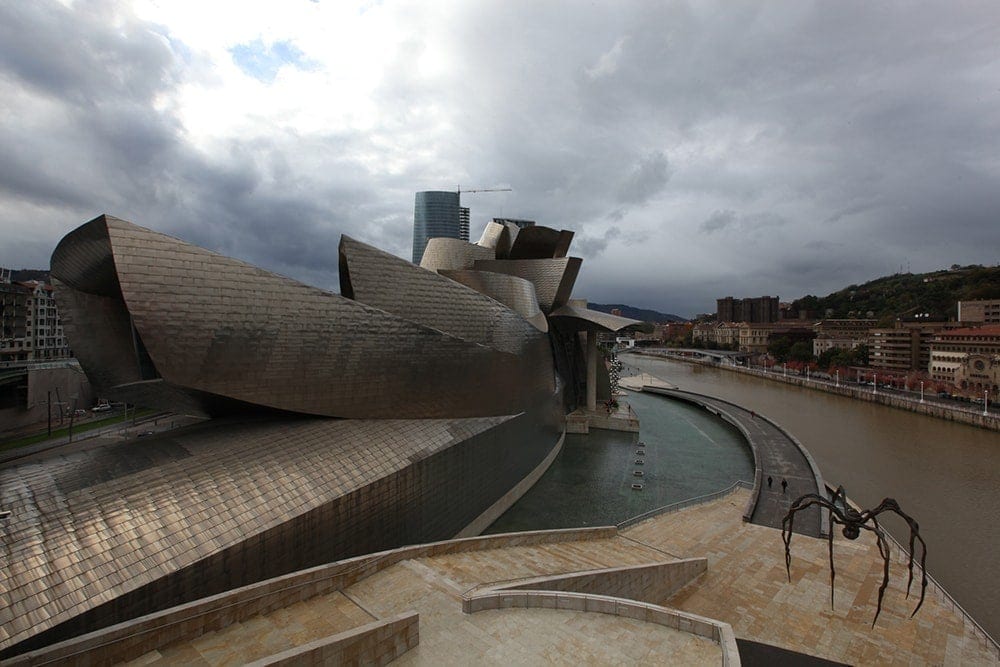 Ferrovial defines itself as a global operator of infrastructures and services which provides sustainable solutions. And they are sustainable because they include high levels of innovative components, whether technological, environmental or social. With one sole objective: to create value for our clients, our employees, our investors and society.
The infrastructures sector brings with it certain prominent economic impacts, it drives the productivity and competitiveness of the economies in which it operates, through the creation of employment, driving local suppliers, the interconnection of urban nuclei, and so on. This translates into changes from a social perspective which improve the quality of life of the public.
I can call to mind great examples of the varying works undertaken by Ferrovial over its 63-year history, but there is one which I completely associate myself with. The building of the Guggenheim Museum in Bilbao.
I am from Bilbao and I have been able to live through the transformation of my city thanks to Ferrovial's building this modern art museum in 1997.
Bilbao went from being a largely industrial city to being a city based on a more diversified economic model and, as such, more balanced. Today it carries an important weight in the services sector, where tourism is a great source of revenue for the city.
But if we analyse it from a social and environmental point of view, the construction of new infrastructures such as a dock to attract cruise liners, the cleaning of the city's waterways, the restoration of Bilbao's most emblematic buildings, the reconversion of infrastructures linked to industry to other types of use and the promotion of local cuisine have meant a transformation of the way of life of Bilbao's locals.
Today we have a completely different city. A city which invites you to enjoy a stroll, cultural attractions and its cuisine.
But this effect is also the result of the level of maturity and sensitivity attained by Ferrovial when it comes to corporate responsibility. Respect for human rights throughout the chain of value, the job security of our workers and subcontractors, measures controlling our environmental impact and our promotion of innovation, are subjects of the highest order in our everyday work and in each project carried out by the company.
Today, our experience and fulfilment of best practice in these areas leads us to believe that corporate responsibility is a competitive advantage for the company.
I would recommend you to take a trip along Bilbao's estuary in order to discover what a transformation the city has undergone. Today the old cranes are works of art that look like sculptures, the San Mamés stadium looks like a cathedral and the houses on both shores of the estuary are brightly coloured beacons concealing the filth of the purely industrial days past.