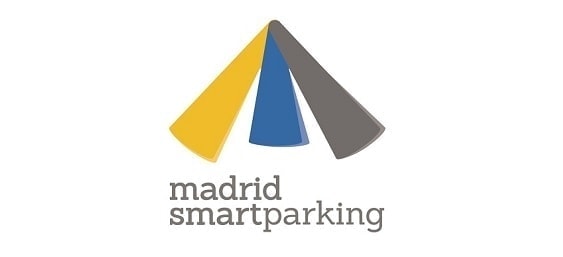 Did you know that 30% of traffic jams at global level are the result of people trying to find somewhere to park? Driving round and round in search for that sought-after space to leave the car.
Recently, Ferrovial Services along with the Spanish start-up Apparcar, and working together with the Madrid City Council, launched the Madrid Smart Parking urban innovation project, which has pilot tested in Las Tablas (Madrid), and which enables users to reserve a free roadside parking spot through the Apparcar mobile App. Managing mobility through innovation, combining new technologies and supporting urban entrepreneurship.
We interviewed José Luis Leirós, the CEO of the startup Apparcar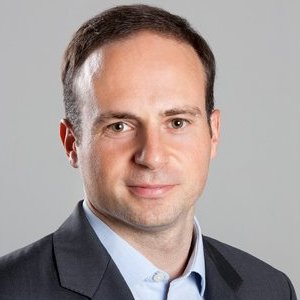 We interviewed José Luis Leirós, the CEO of Apparcar who, following years working at the United Nations in New York and at UNICEF in Copenhagen, decided to travel to Silicon Valley for inspiration and embark on a new entrepreneurial path at the helm of his own business. And it was thus that Apparcar and Madrid Smart Parking were born, a project whose aim is to leave behind the stresses and difficulties of finding a parking space in Spanish cities.
After an intense career at the United Nations and UNICEF, what made you move to Silicon Valley?
I realised that many of the answers to the challenges facing the world do not come from multi-lateral bodies, but from technological companies. For example, Wikipedia, Khan Academy and MOOCs (massive open online courses) are transforming education more than 50 years of United Nations programmes.
How was your time there? What did you take away with you?
They were years of intense work in which I learnt a great deal. I had the chance to get to know a lot of entrepreneurs and understand their businesses first hand.
Did you always have in mind the possibility of starting your own business?
Yes, I was certain that at some point I wanted to create my own business.
How did Apparcar come about? Were you fed up with going round in circles looking for somewhere to park?
We've all had to drive around at some point looking for a parking space. But we don't think about this problem from a macro perspective, or consider its consequences: every day, there are hundreds of millions of drivers ineffectively searching for somewhere to park. I looked into the solutions that were being worked on, such as sensors, but none of them convinced me. I asked myself whether there wasn't some way for a driver to know whether there was a free parking space in the road without having to install hardware. That question was the seed that grew into Apparcar.
How does an entrepreneur transform cities? What is your outlook on collaborations between large-scale companies, town councils and entrepreneurs?
Entrepreneurs are already transforming cities: Uber, Airbnb and Waze are a few examples of this. For deep-rooted changes, such as the driving of autonomous vehicles or the management of public ground-level parking, it is necessary to involve the local authorities. Town councils are, in general, fairly unprepared for dealing with, and hiring, start-ups. The symbiosis between a leading company in the provision of services, such as Ferrovial Services, and a small innovative company, may be the key to getting new solutions out on the market.
What aspect would you highlight following the introduction of the Madrid Smart Parking pilot test?
With Madrid Smart Parking, we demonstrated the technical viability of the solution and parked more than 6,000 vehicles. Thanks to this test, we are putting Apparcar forward to a range of town councils.
What is the next urban challenge to which you would love to find the solution?
Finding a parking space is only a tiny component of the real challenge: to bring about efficient urban transport that includes the last mile. After the telecommunications revolution, it is time for us to reinvent the way that we move around town so that it is sustainable. Autonomous vehicles, car-sharing, hyperloop, new types of fuel, drones… and technologies that we haven't even thought of yet. Everything in transportation is waiting to be invented and I would love to make my small contribution to that.
Results
After three months of pilot testing Madrid Smart Parking, it is worth noting that 131 parking spaces were made available for reservation and that the application was downloaded 1,700 times and 6,600 reservations were made during the operational period. This accounts for an estimated saving of more than 600 hours looking for a parking space.
Click on this image to watch the video about the project.