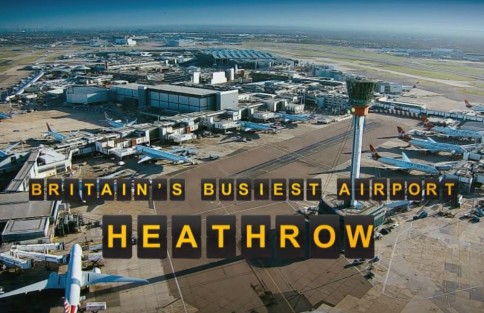 250,000 daily passengers, 70,000 employees, aircraft taking off and landing every 45 seconds to and from 90 countries across the world, reunions, farewells… This relentless activity takes place at Heathrow Airport, Europe's largest hub. So it is not surprising that the British television network ITV decided to dedicate a show to the fascinating day-to-day activity of the airport through the Britain's Busiest Airport miniseries.
Its three episodes, featuring the airport's employees and passengers, show how Heathrow staff faces many daily duties and situations –sometimes anecdotal– 24 hours a day: how to prepare 35,000 coffees a day, where do the most unique lost items go, how the passengers' pets are taken care of at the HARC (Heathrow Airport Reception Centre), and many other interesting stories.
The show also addresses the airport's security measures, particularly on the operational side, where it is essential to have everything under control. Paul Hooper, also known as "Hoops", a member of the airport staff and one of the stars of the show, says it best: "when Heathrow sneezes, the rest of Europe and the world catch a cold". That is most definitely a very eloquent reference to the great responsibility and the challenge of working in an airport of its size!
Britain's Busiest Airport has also enjoyed great ratings success, thanks to the more than three million 05viewers who managed to turn the #britainsbusiestairport hashtag into a trending topic the day of its release.
Were you left wanting more? Click here to experience a day at Heathrow from the inside!