Energy efficiency
Innovation: How to optimize infrastructure maintenance through wearables
Know that moment when you are putting a piece of furniture together, holding one of the pieces, reading the instructions, brandishing the screwdriver ready to get going… and then your mother phones? It's that insight of having to do a thousand things at the same time that has inspired the innovation and energy efficiency teams of Ferrovial Services to come up with the Light For GLASS project.
Every day, service operators working on energy efficient public lighting systems have to look up information in order to properly install and maintain street lamps, and at the same time put that information to use. The Light for GLASS technology allows an operator to give wearable Google Glass a spoken instruction, and the device comes up with the required information. Thus, operators can follow the instructions and perform the necessary work easily and with optimal use of time.
The Ferrovial Light For GLASS project won the title of best innovation project in the Smart Industry category at the EnerTIC Awards in December 2015. During the event, GlobbIT, the media channel specialising in technology and innovation, interviewed Salvador Urquía, Director of Infrastructures at Ferrovial Services Spain, who explained the key aspects of the project, and the benefits it brings both to service operators and the Public Administration in reducing the time required for maintenance tasks. Salvador Urquía added that: "sustainability is the basic pillar of every business", and that "the only way in which we can do more without using up more resources is through energy efficiency", thus working towards a better world for future generations. He also highlighted the importance of awareness amongst local and regional authorities, who have "welcomed projects of this type, as we have seen here with the lighting project".
Be sure to watch the interview with Salvador Urquía, available here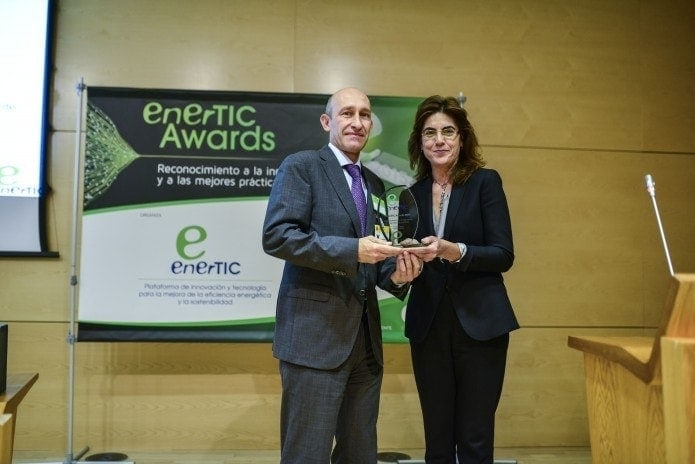 Find out more about Ferrovial's innovation projects