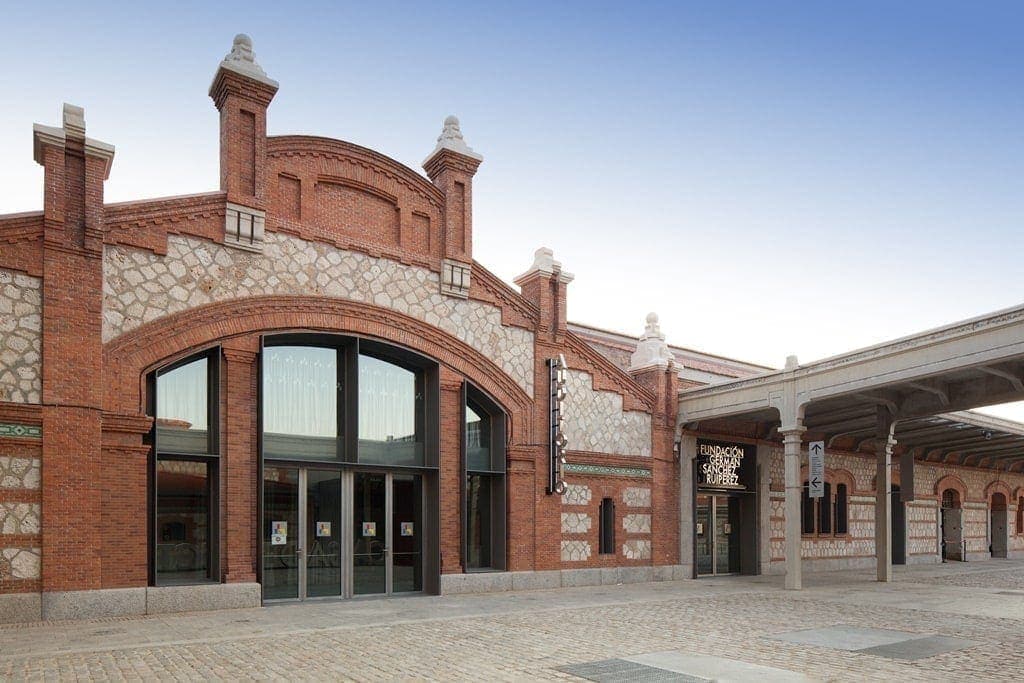 What is the Matadero?
The Matadero is a former municipal slaughterhouse located in the Arganzuela area of Madrid. The building was originally built at the start of the 1920s and at the time it was a fine example of industrial architecture. It was constructed by the esteemed Spanish architect Luis Bellido who based the design around the ideas of functionality, constructive rationality and conceptual simplicity. Once the slaughterhouse closed down in 1996 the building fell into disrepair until the start of the 21st century when Madrid City Council decide to harness the potential of the building and convert it into a contemporary arts space.  
Ferrovial and the Matadero
Madrid City Council called upon the help of Ferrovial to help them transform this abandoned slaughterhouse into an arts hub that would reflect the vibrancy of Madrid's contemporary cultural scene. This process involved renovating the various spaces whilst still preserving parts of the original architecture, making them an intrinsic part of the building's new identity.
The ethos behind the Matadero is that it is a place for artistic experimentation and so fittingly the architecture itself is also experimental. The restoration work was developed through flexible "reversible architecture", using industrial materials that keep with the Matadero's character and reflect its history, rather than concealing it. You can watch a video about Ferrovial Agroman's Casa del Lector project here:
The refurbishment of Casa del Lector (House of the Reader)
The Matadero Madrid is made up of a number of different cultural spaces: the Centro del Diseño, (Centre of Design) Intermedia, Extensión AVAM (Space for Visual Artists), Naves del Español, Naves de musica and the Cineteca – a cinema that shows both international and independent films. Last but certainly not least we have the Casa del Lector, which was refurbished by Ferrovial.
The Casa del Lector (House of the Reader in English) is a space dedicated to reading in all its forms. It is a space for both the young and the old and hosts many events including exhibitions, conferences, courses, workshops, films screenings and concerts. Like all the spaces in the Matadero it is very interdisciplinary and aims to create readers who are able to understand, process and interpret the world around them, a lifelong skill. Their work is based around the idea that any cultural work requires good reading skills in order to be understood and appreciated.
To pay homage to one of our most exciting projects to date, we looked back through our archives and selected some of our favourite photos of our Casa del Lector project. We hope that you enjoy them!
Our favourite Casa del Lector snaps
If you're in Madrid be sure to pay the Matadero visit! You can find all about the current cultural programme here. Read about the opening of the Casa del Lector here.