Publicada el 14 de Julio de 2016
This summer Instagram users will continue to document their day to day lives but this time, whilst on holiday! Instagram is already the fourth most used social network, after Facebook, YouTube and Google+, having quickly grown from 150 million users to more than 500 million followers, overtaking Twitter (320 million users). Not surprisingly, perhaps, as with a single click you can take a picture, add whatever filter you fancy, and share your life with your followers.
This social network has something for everyone: animal lovers (anything from fluffy kittens to cute piglets), foodies, fashion trend-setters, yoga enthusiasts and, of course, architecture and infrastructures for those passionate about cities. So much so, that in October 2015 Ferrovial hosted #UrbanPeek, an urban photo competition which received more than 3,500 fantastic entries. And taking a picture of a building, a location, bridge, façade is not exactly easy. Do we kneel down to get the whole building in? Or just concentrate on a specific detail? What if I stand on the side, will I get everything I want in?
We interviewed Phil Gonzalez, probably one of the world's best known Instagramers and founder of @igers – the largest and most international of Instagram user communities – to get some tips on how to improve our urban photographs.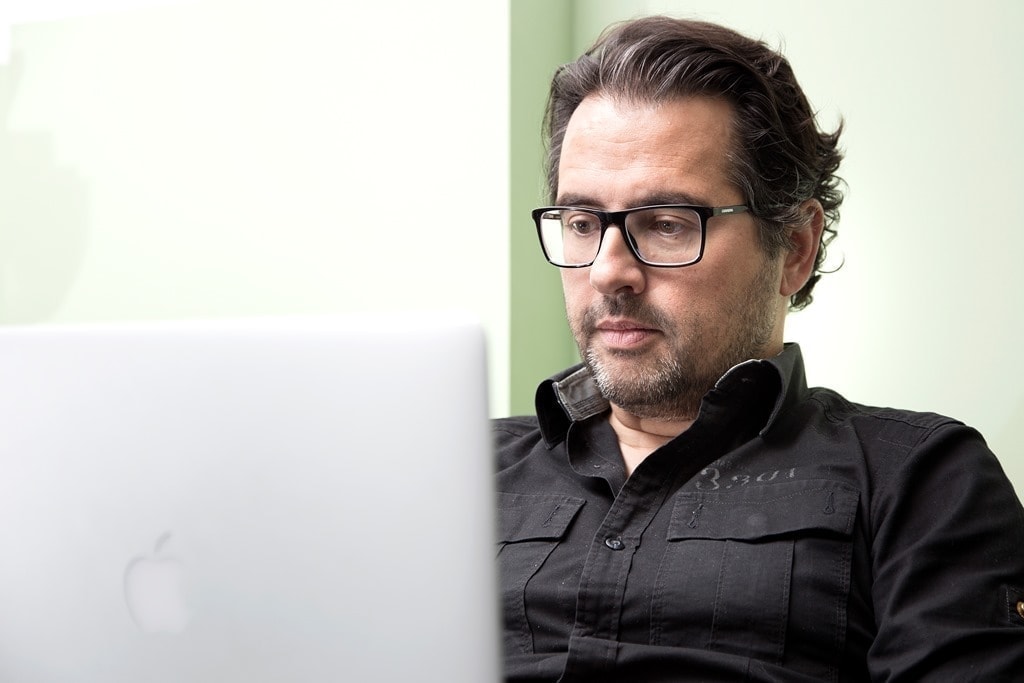 Interview with Phil Gonzalez
The Igers community allows us to get to know our cities from the perspective of all the millions of different users. Why do you think that the life, the shapes and the outlines of cities are so attractive to some many igers?
Mobile photography encourages the taking of everyday pictures. More than 90% of smartphone users say that one of the decisive factors when choosing a mobile phone is the camera, because taking photographs of what we do on a daily basis has became a natural way of life. Taking snapshots of architecture and buildings is popular because it implies photographing a work of art , a large structure which in itself is already aesthetic in nature. Façades, doors and streets make for great pictures because their composition and balance has already been studied by the architects who designed them.
Apart from using it to boasting about our holidays, there is something addictive about Instagram, something social, which allows you to enjoy photography even if you are no Cartier-Bresson. Do you think this is where the key to its success lies?
To a large extent, Instagram's success has been due to the use of "vintage" filters for editing, allowing the user to take pictures and present them artistically in seconds. A monument, a narrow street, some flowers or simply a cup of coffee on a table, anything goes. Pictures which would perhaps be a bit dull without filters… but apply an Instagram filter and they become an interesting and creative snap.
I always say that Instagram has done away with the secret yearning many of us had of being a photographer. Instagram has done away with our fear of taking pictures, and more so of sharing them. The "Likes and Followers" phenomenon has led the race to take more and better photographs, surprise our followers, and think of ourselves as a bit more "arty".
In 2011 you created Igers, an international community which allows users to upload images of the moment in different cities, to arrange meet-ups, share tips… and even make friends and fall in love! Five years on, what is it that has most surprised you about the way Instagram has evolved?
What has surprised me most is the life experience it has afforded all those of us who are involved in the project.
A simple initial idea which made sense and appealed to our emotions has spread throughout the planet with no marketing costs, no complex organisation…
Creating Instagram fan groups called "Instagramers" throughout the world made sense because people wanted to do more with the application than simply use it on their mobile. Some wanted it to make new friends, others for sharing their passion for Instagram, to find a girlfriend, or simply to pass the time. So we gradually added new local "ambassadors" in more than 500 locations in over 80 countries. With no language barriers, no cultural barriers, no religious barriers. At Instagramers we are all brothers and sisters under the Instagramer flag, and our community is known as the #Igers, with over 250 million photos tagged #igers #igersspain #igersitalia etc.
As I say repeatedly, Instagram photography is an excuse for so much more. It is something that brings people closer, so facilitating meet-ups throughout the world through organised local groups of enthusiastic users made complete sense.
How would you encourage people to join the @igers community?
The success of Instagramers is how simple and standardised it is. Those interested in joining usually send an email to the corporate address telling us about their interest and motivation for creating an Igers group in some city of the world. We study their proposal and, if approved, we send the local ambassador a logo and a good practice guide. The local ManIger will then be able to organise activities through the new account, such as @igersmadrid @igerslondon or @igersmilano … activities which must take place in his/her city, with the ManIger being the owner of the project. It is highly motivating to set up your own local group, get Instagramers together and organise meetings within a community.
What's your secret for taking good pictures of architecture and engineering?
I think there are no secrets. For taking pictures there are a set of notions and things you need to know about perspective and light, all of which you can learn, and I do recommend that you do a basic photography course. Other people seem to be born with this awareness, a special gift, like the greatest musicians. To have an eye for photographs is important. And if you don't, then work on it and learn from what others do, take your inspiration from other mobile photographers.
What's your favourite Instagram filter? Or are you one of those who endlessly edits every picture? What App do you use?
I don't normally use the typical Instagram filters now, and haven't done so for a long time, but I do use its editing tools, mainly for light and warmth. I like the "vignette" effect to focus light on the central character. I use increasingly fewer external applications, and when I do it tends to be Snapseed.
Is it necessary to write a long description, or use a lot of hashtags?
With time becoming ever more precious, it is also becoming increasingly difficult to attract and maintain people's attention in any aspect of communication. I tend to write short captions and use two or at most three hashtags. Unfortunately, hashtags on Instagram have become a way of getting "Likes" from robots, and people tend to use too many hashtags. Or use hashtags that make no sense, like #sunset on a picture of a dog. Lol.
What's your favourite hashtag?
I don't really have a favourite hashtag. I thought #tbt was fun when it first came out, an acronym of "throwback Thursday", and people started posting photos of when they were little. But then celebrities started using it and making it trendy, and now all sorts of things are posted.
 I like using hashtags to search for whatever it is I'm interested in at a given time, such as a destination for a trip, or, of course, looking at the tags of competitions, such as Ferrovial's recent #Urbanpeek, which was a great success. It surprised us all, but the fact is that everyone likes urban photography.
Do you have a favourite photograph, either yours or somebody elses? 
Not really a favourite photograph as such, but there are some that have a special meaning because of the moment in which I took them. There was one that users liked a lot, a sunset in Thailand, and, as coincidence would have it, the very day I posted it… Facebook bought Instagram!
I kept getting Whatsapps and sms from friends all night long, asking me if I had heard that Facebook had bought Instagram. Even the odd one saying "you must be loaded now!" thinking that I was Instagram staff. And all I was worried about was how I would manage to publish an article on instagramers.com whilst on a remote island like Koh Tao…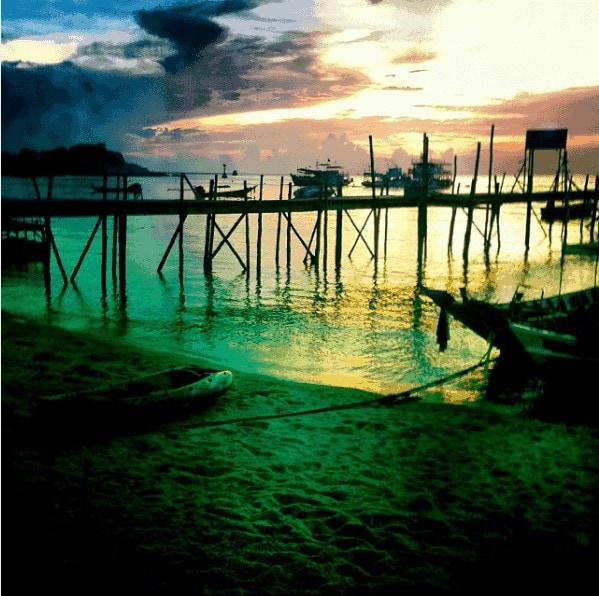 And what photograph have you not yet taken but would like to take?
A selfie with Kevin Syström, the founder of Instagram, or with Mark Zuckerberg, would be quite something…
Any more tips on how to improve our city photos?
I'm not an expert on urban photography, or in photography in general. I have a bit of an artistic eye, I like painting and taking photographs since I was a small child. And I keep all of them very proudly. If I am enthralled by an area or a building, I usually hold my head up and stop looking at Whatsapp so much.
The best photographs are out there. You have to be open to discovering the world around you!
What will be your picture and description of summer 2016?
The truth is my pictures aren't very different whether it's summer or winter. I travel a lot and can therefore publish photographs of my many work trips to Argentina in January or February when its summer there, or in Miami, where it's summer all year round. However, if you mean this coming July or August, I would like to share a beach, or a sunset (I love those) or views of Extremadura, where my family is from.
Make the most of your your holidays to take excellent urban photos and don't forget to follow Phil Gonzalez and Ferrovial on Instagram.