The worldwide trend
It seems obvious that all companies will be – or should already be – striving for profitability at all times. A company's immediate objective may well be to grow, diversify, or even merely to survive, but the ultimate aim of such objectives is profitability in the short, medium and long term.
The uncertain global economic climate over recent years has led many sectors to go down the logical path, after trying several options: improving their efficiency. Certain sectors, such as banks, for example, achieved an increase in profitability before 2010 through non -operational factors, but in recent years have opted for improving the efficiency of their processes. Evidence of this would be the most recent global movements of banks such as HSBC, Lloyds, Bank of America, UBS, Santander or BBVA.
But/However, it's not only the banking sector that has jumped on the bandwagon of this new fashion. Sectors such as construction, services or agriculture have made a decided commitment to increasing profitability by means of increased efficiency in their operations. Again, evidence of this is gleaned from the strategic plans of large companies, all of which include improvements in operational efficiency.
"Fashion"
Is operative efficiency really a new fashion? Can we define operational efficiency as vintage or retro?
The word vintage is applied to new articles inspired in the classics, which are in fact "retro" in style. But whether it be vintage or retro, the fact is that the operational efficiency that was in fashion in the past (from the construction of the pyramids in Egypt, through the industrial revolution, Henry Ford's "Fordism", Rafael del Pino's Manual against Wastage in the sixties, or lean and six sigma at the end of the last century) looks like it's back in fashion once again.
Generally speaking, operational efficiency is no more than the application of common sense, doing things well the first time, wasting nothing. This is in the DNA of each and every one of Ferrovial Service´s employees, something we're taught from day one. Company employees stand out from the rest of the market for their desire to improve, refusal to conform, dynamism, effort and, of course, efficiency.
Operational efficiency, therefore, is not something new for company employees, but this does not mean we can relax or take it as a given. Furthermore, we must not be distracted from our prime objective when we work in what is not an operational area. We must apply operational efficiency better than any of our competitors, anticipate, achieve excellence. The key is being aware of all the tools at our disposal in the market – whether operational or technological –, the latest innovations, and applying them all in a useful manner.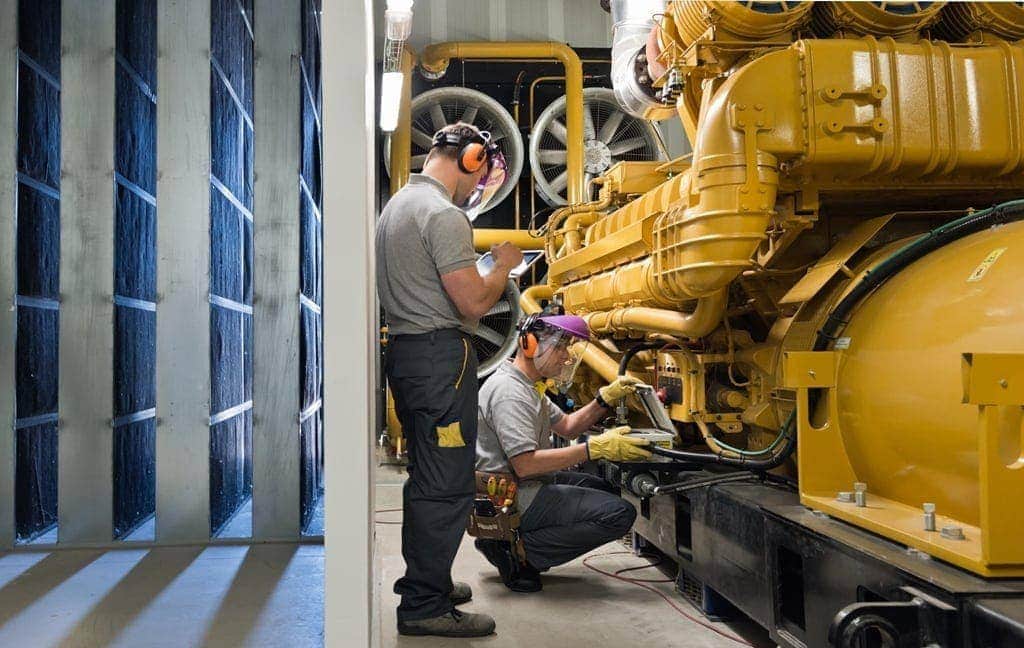 The productivity paradox
Today, with so many innovations, digitalisations and continuous changes, it is easy to get distracted from our main objective. We mustn't fall into the trap of inefficient innovation, the so-called "productivity paradox". As Bill Gates said:
"The first rule of any technology used in a business is that automation applied to an efficient operation will magnify the efficiency. The second is that automation applied to an inefficient operation will magnify the inefficiency."
Investing in information technology (IT) does not always lead to an increase in efficiency. Yes, it is necessary to invest knowingly and at scale in IT, but it is also necessary to have optimal processes in place and to learn to use the technology and take advantage of all the functionalities of the innovations we introduce. According to world experts such as Eric Brynjolfsson from the MIT, the fact that people and companies incorporate new technologies but carry on with their old working systems is one of the main reasons why information and communications technologies do not produce the productivity results expected.
Is it possible to improve the value proposal and be profitable at the same time?
Absolutely. Adding value whilst maintaining service profitability is indeed possible. That is why the company created the Centre of Excellence for Energy and Facility Management, which specialises in the development of projects aimed at improving operational efficiency, based on Lean Six Sigma methodologies.
What is Lean Six Sigma?
It is a methodology which relies on a collaborative team effort based on information with the aim of streamlining processes through resource savings.
Thus, the Centre of Excellence strategically identifies areas for review, analyses existing processes to define a flowchart of minimum activities for delivering the service, applies operational control tools to ensure that daily operations are in line with planned objectives, and analyses indicators to identify potential improvements which will in turn allow improvements in service efficiency to continue. It is not only a matter of implementing better technologies. Training is also provided, and specific programmes are developed for introducing Lean tools, improving the efficiency of the company's human resources and promoting their involvement in fulfilling the aim of constantly improving our contracts.
Investment in operational efficiency by the Centre of Excellence improves the value proposal of projects, creating sustainable models which boost the trust invested in the company and allow us to offer new services with the same resources, thus helping our clients to be pioneers in excellence.