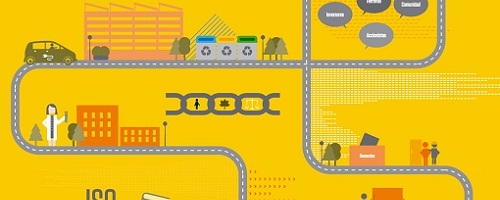 This week, during an interview with Spanish newspaper Expansión, I had the opportunity to discuss our company's latest developments in the field of Corporate Responsibility. You can read the interview in the print edition and also on the economic newspaper's online platform, Orbyt.
During our talk, I had the opportunity to explain our company's commitment in this field. I believe that difficult moments that the one that Spain is facing right now will have a very deep impact in how different generations understand society. This should take us back to basics, and basics is simply doing the right thing and acting responsibly.
Over the last few years, Corporate Responsibility has started to be understood as a way of managing business. It is no longer just about social action or development projects… it is now also about investors and analysts that take conscious decisions based on good governance, environmental performance, etc.
Governments have not kept out of this process: many public works contracts now include Corporate Responsibility assessments that guarantee that firms will go further when determining their compromises.
Our Corporate Responsibility policy is articulated through five main areas of action that focus on ethics, people, environment, society and stakeholders. We believe that these commitments must be seen as a horizontal component that translates into a global approach which is present in all of our activities.