Ferrovial is a multinational infrastructure and services company with a presence in over 15 countries. You can find Ferrovial and its filial companies across the globe through the services, toll roads, construction and airports business lines. Ferrovial's markets include countries such as the UK, Spain, Portugal, Poland, USA, Canada and Australia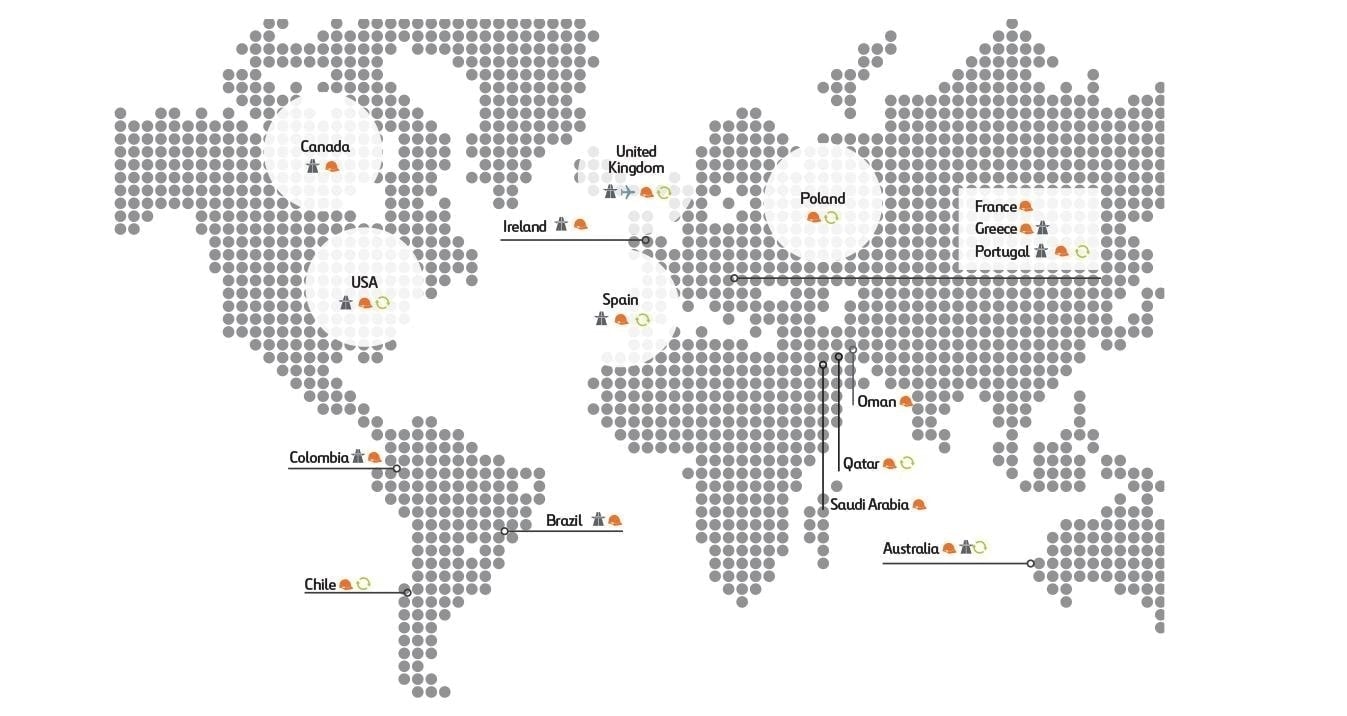 All of these countries have their own rich history, culture and traditions and unique ways of celebrating important dates in the calendar. With Christmas coming up we had a look into how different Ferrovial countries celebrate the festive season, discovering some wonderful traditions along the way!
Here are just some of them…
Spain
In Catalonia the standard nativity scene features an unusual addition known as the Caganer.  The Caganer is a figure of a Catalan man wearing traditional dress who is sat down with his trousers around his ankles and erm…taking a poo! It may sound bizarre to those who aren't familiar with the tradition but the custom dates back to the 18th century and the poo is seen as a sign of good fortune as it fertilizes the earth, ensuring that there'll be a good harvest next year!
Continuing with the festive defecation theme Catalonia also has the Caga Tio, a 'pooping' painted wooden log. The Caga Tio appears in homes on the 8th of December and is fed up by children until Christmas Day, where it's then beaten up so it 'poops' out the presents that it has "eaten!"
Watch a video about the Caga Tio tradition here
UK
The Mari Lwyd meaning "Grey Mare/Holy Mary" is a custom originating from South Wales that dates back to the 18th century. The Mari Lwyd  group would decorate a horse's skull with a white sheet and bells, mount it on a pole and then carry it from door to door challenging people to a battle of Welsh verse. The people inside would reply with their own verses to try to outwit Mari and her gang and stop her from entering. Eventually the group would be let inside for festive food and drink as Mari is said to bring luck to the household for the coming year as well as frightening away unwanted remnants of the past year. This custom is a regional variation of the "hooded animal" tradition which exists in different forms throughout Britain and across the world.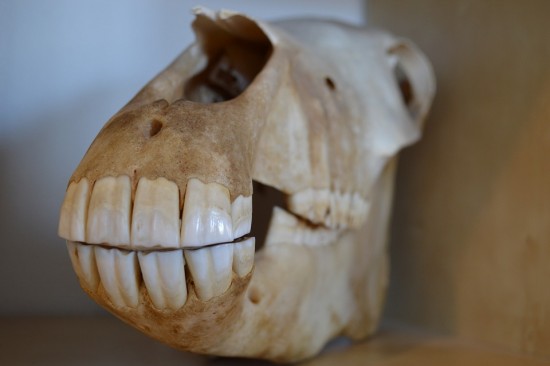 Watch a video about the tradition of the Mari Lwyd

USA
The USA is so varied with such a rich heritage that its Christmas traditions are as diverse as its people! In southern Louisiana for example, on Christmas Eve, families in small communities along the Mississippi River  light bonfires along the levees of the river to help Santa find his way to the homes of good boys and girls. Santa is referred to by many as "Papa Noel" owing to Louisiana's strong historical connection with France (it was originally a French colony).
In the Southwest USA, there are a number of traditions which are similar to those in parts of Mexico. One of these is the tradition of "lluminarias" or "farolitos"' which refers to the custom of filling paper sacks with sand and putting a candle inside. The "iluminaras" are lit on Christmas Eve and placed on the edges of pathways and "light the way" for Mary and Joseph as they look for somewhere to stay.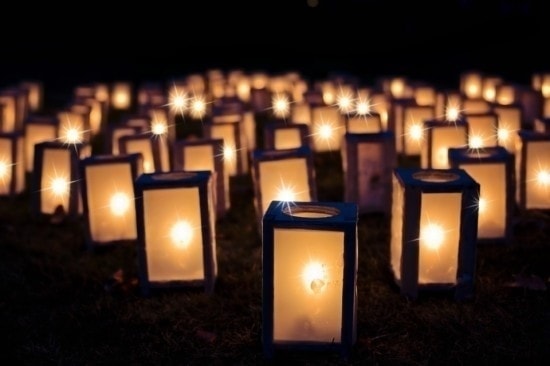 Poland
In many Polish homes and particularly in rural areas there is a widespread tradition involving putting hay underneath the table cloth. After the Christmas meal has finished, each family member draws a stalk of hay and the appearance of the stalk will determine how the forthcoming year will unfold for them.
What does the colour/appearance of the stalk represent?
A green stalks symbolises good fortune in the coming year.
A yellow stalk means that there will be little change.
A broken blade foreshadows bad luck.
A bent stalk indicates health problems.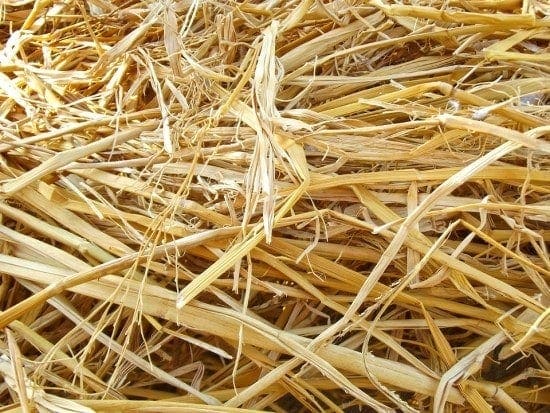 Australia
Christmas "down under" is quite different from Christmas in the northern hemisphere. In Australia there are no White Christmases but instead a sun-and-surf style Christmas. Many Australians spend Christmas outdoors, going to the beach or to the park with their families. It has become traditional for international visitors in Sydney over the festive season go to Bondi Beach which is visited by up to 40k people on Christmas Day. The Australian Santa Claus is also notably different. Santa often comes to town riding a speedboat, surfing the waves or he flies through the sky on his sleigh which (according to a popular Australian Christmas carol) is pulled by 6 white boomers, kangaroos!
Canada
Over in Canada, the Canadian postal system genuinely recognises the address "Santa Claus, North Pole, Canada, HOHOHO." All post in Canada send to this address is opened and replied to by Santa and his postal elves, much to the joy of the children living there.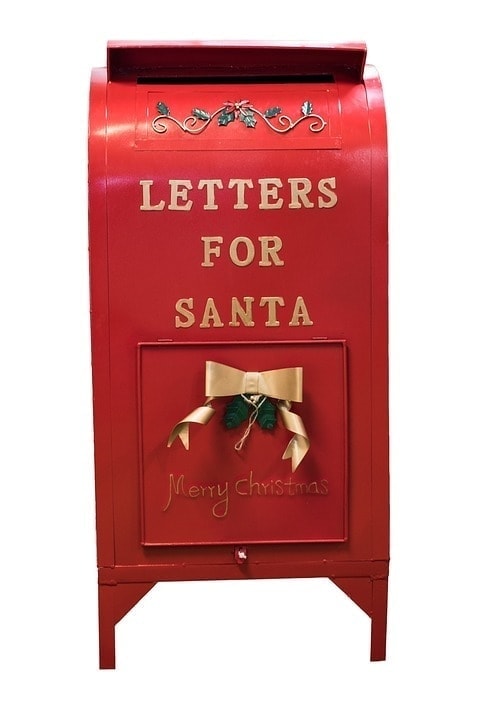 There are so many wonderful traditions throughout each city, region and country that it's impossible to fit them all into just one post!
Share with us your special Christmas traditions by tweeting us at @Ferrovial or leave us a comment on our blog.
And of course, however you're celebrating, have a very Merry Christmas!