Many people the world over suffer work-related accidents, either at work or on the way to work. Many people lose their lives while carrying out their job. The International Labour Organisation (ILO) estimates that there are 270 million work-related accidents every year, of which 355,000 are fatalities.
In the light of such dismal figures, what should we be doing differently in order not to live through such situations?
[inlinetweet prefix="" tweeter="" suffix=""]I believe that the answer to this question lies in taking our own safety into our own hands[/inlinetweet], and thus that our personal BEHAVIOUR is key.
Consider the following question: If you have to carry out a job where you know that there are risks which are "not quite under control", would you:
Do it anyway, so as not to lose your job;
Carry out the job, but alerting your supervisor first regarding the risks so that the problem would be his/hers;
You would not immediately carry out the job. Instead, you would first talk to your supervisor for the task to be made safe, re-schedule, and then carry it out.
So, which do you think is the correct answer?
What companies need today is empowered employees who, in a situation of risk, are capable of speaking out and justifying their reasons for not carrying out a certain job under such conditions, given the risk to the staff member and possibly to other colleagues.
How many lives could have been saved by staff simply refusing to carry out work under uncontrolled risk conditions?
How many lives could we save if, in our capacity as managers, we were to support such decisions to stop, think, and then carry on?
This is something we should be able to do not only when we face such a situation on the job: we must be able to put it into practice every time we identify a hidden risk, whether at work, at home, on the street, at school, university, etc. Remember: each of us is responsible for our own safety.
Another important issue to take into account is the Conditions of the Environment and the Quality of the Equipment, Materials and Tools we are using. In other words, the conditions in which staff need to work. Take the equipment and tools provided by a company to its staff. Quality and adequate maintenance of such tools and equipment are essential for preventing accidents at work.
I think responsibility for regularly checking tools and equipment should lie with staff themselves. Staff should be aware of the condition of the equipment they are using in order to avoid injuries or other accidents through tools and equipment not working properly.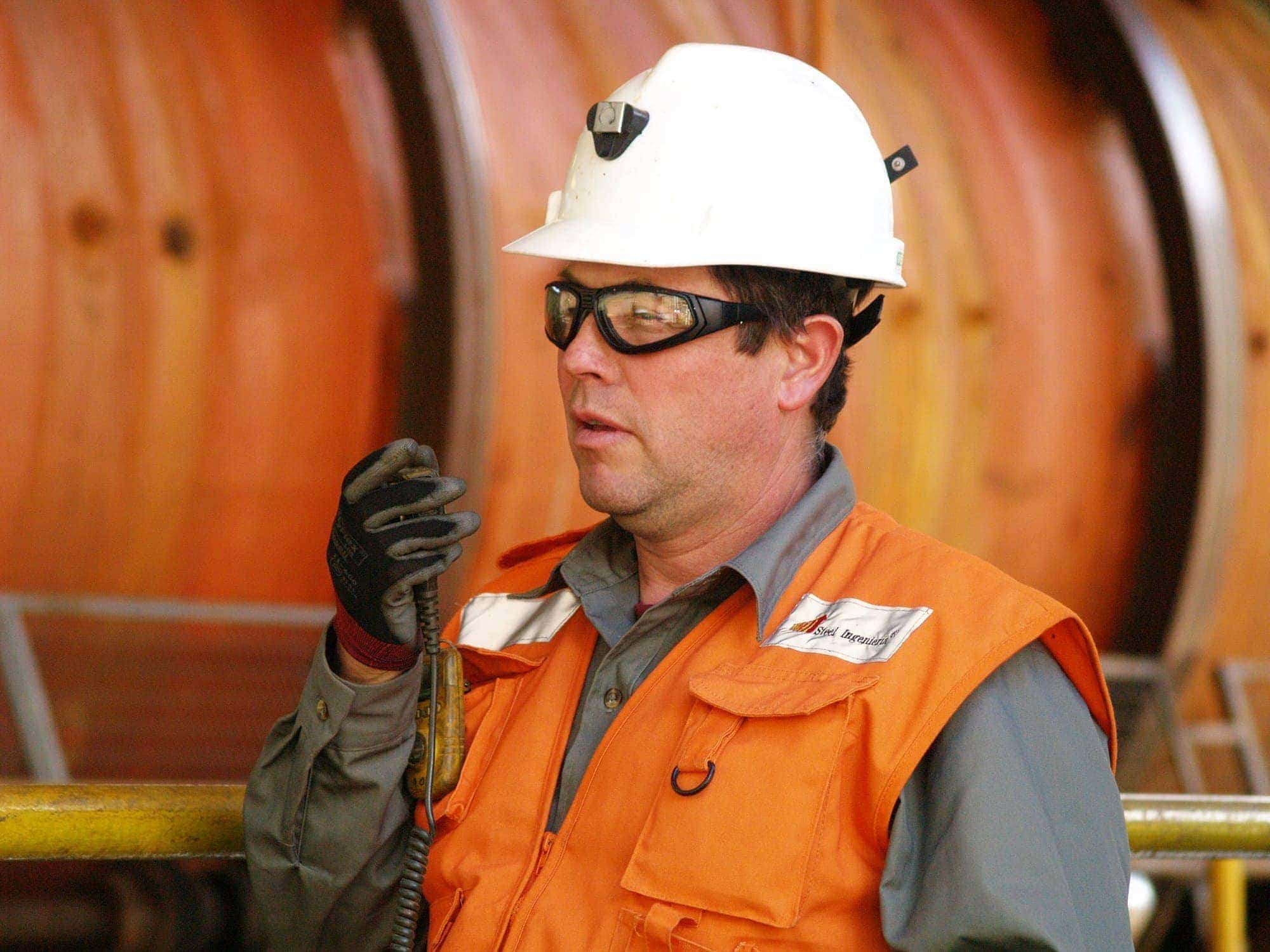 A good strategy would be to provide a different coloured sticker for each maintenance period, so that it is easy to see whether equipment has been checked or not, thus creating a habit of working under safe conditions.
One way of promoting such behaviour is by means of VISIBLE LEADERSHIP, through specific actions on the ground. Here I'm referring to supervisors, site managers, directors and managers who regularly visit work centres, speak with staff on work safety issues, specially monitoring controls for prevention of potentially fatal risks, or those which could cause permanent incapacity to work. These ongoing actions serve to remind staff that being overly confident is a risk in itself, and that any deviation from safe procedures must be immediately rectified, because there may not be a second chance.
We are at all times intent on the security of every single one of our family members, making sure they are safe and that nothing bad happens to them. Our greatest wish is their wellbeing. And in the same way, I am sure, they look out for us. They don't want anything bad to happen to us, they hope and expect that the kiss we gave them in the morning when we left for work will be repeated in the evening when we get back home after a long day, safe and sound, just as we were when we left some hours earlier.
Find out more about Ferrovial's Health and Safety strategy here.