Energy efficiency
Recycling plastic is possible
While it is true that recycling plastics is a comlpex task, we are working on recycling plastic from product packaging. Read about our REBORN project in this article.
On the road to recycling plastic from packaging
The consumer society we live in today is making increasing use of single-use, disposable products. This has led to an exponential increase in the use of disposable plastic packaging over the last few years, in the form of tubs, trays or bottles for the packaging of food, cosmetics, cleaning products, etc.
You can well imagine that all this generates an enormous amount of rubbish and plastic waste from packaging which is usually difficult to recycle and ends up in landfill or incinerators.
Why is the recycling of plastic so difficult?
The difficulty with plastic recycling is that the plastics used in the packaging sector are all very different in composition and nature. Additionally, the different plastics used in the manufacture of packaging are incompatible with each other from a recycling point of view.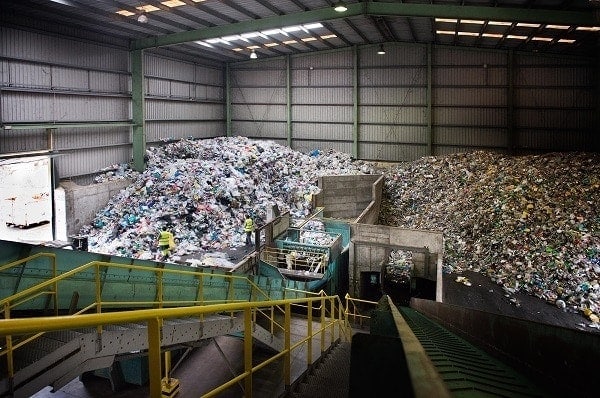 So what can be done about this?
In order to solve this problem, Ferrovial Services' Centre of Excellence for the Environment is developing an innovative project called R3BORN, the aim of which is to recycle plastic waste from packaging, and in particular plastic which, due to its heterogenous nature, is difficult to recycle using current technology. In this way, we will reduce the negative environmental impact of non-recycled plastic packaging waste. In other words, we will be able to:
1) reduce the amount of waste going to landfill,
2) reduce emissions of polluting gases which cause climate change, and
3) reduce the use of virgin raw materials by reusing waste in the production process (circular economy).
The R3BORN project:  reintroducing plastic waste from packaging into the value chain
The R3BORN project aims to develop and implement a new technology which will allow the recovery and recycling of plastic waste from packaging, putting it back again into the value chain as raw materials for the manufacture of new plastic products.
This initiative is being carried out as a consortium with five other companies, including waste managers, recycling companies and final producers – Calaf Industrial, Contenur, Figueras, Cromogenia and Galloplast –, and two technological centres, Leitat and Ci3. Working together provides greater leverage, and so we will be able to cover the whole waste cycle to provide a new end product: from recovery in our waste management plant to its use in the manufacture of new plastic products. Given the innovative nature of the project, we have obtained outside funding from the Centre for Technological Industrial Development (CDTI being the Spanish acronym).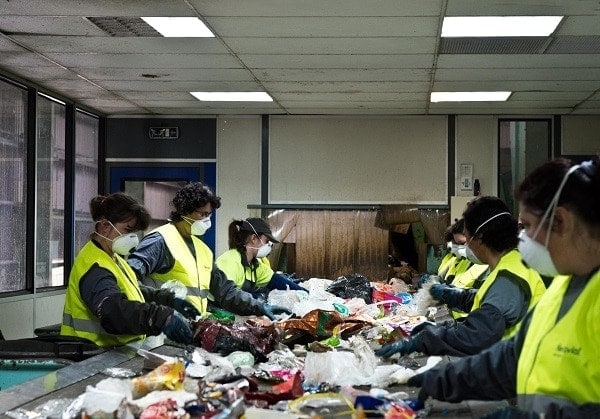 Project approach
R3BORN works in two ways:
On the one hand, our current systems for detecting and separating plastic packaging waste in our waste treatment plants will be improved. This will allow us to reduce the mix of plastic waste from packaging which currently goes to landfill, recovering such plastic and recycling it in the project.
On the other, we are developing an innovative range of additives which, when applied to the plastics mix, will allow it to be recycled and transformed into new plastic products. This will be evidenced by the manufacture of waste containers or plastic seating.
This project will allow Ferrovial Services to reduce the amount of plastic waste from packaging which ends up in landfill, and to use the waste recovered in our plants for the manufacture of rubbish collection containers.
The aim of the project is to give plastic a new lease of life.[inlinetweet prefix="" tweeter="" suffix=""] Plastic is currently a crucial material in product manufacturing, but it also poses an enormous environmental threat. [/inlinetweet]We want to stop hearing the mantra that "degradation of plastics takes 180 years". We want plastic to continue being a resource rather than a waste product.