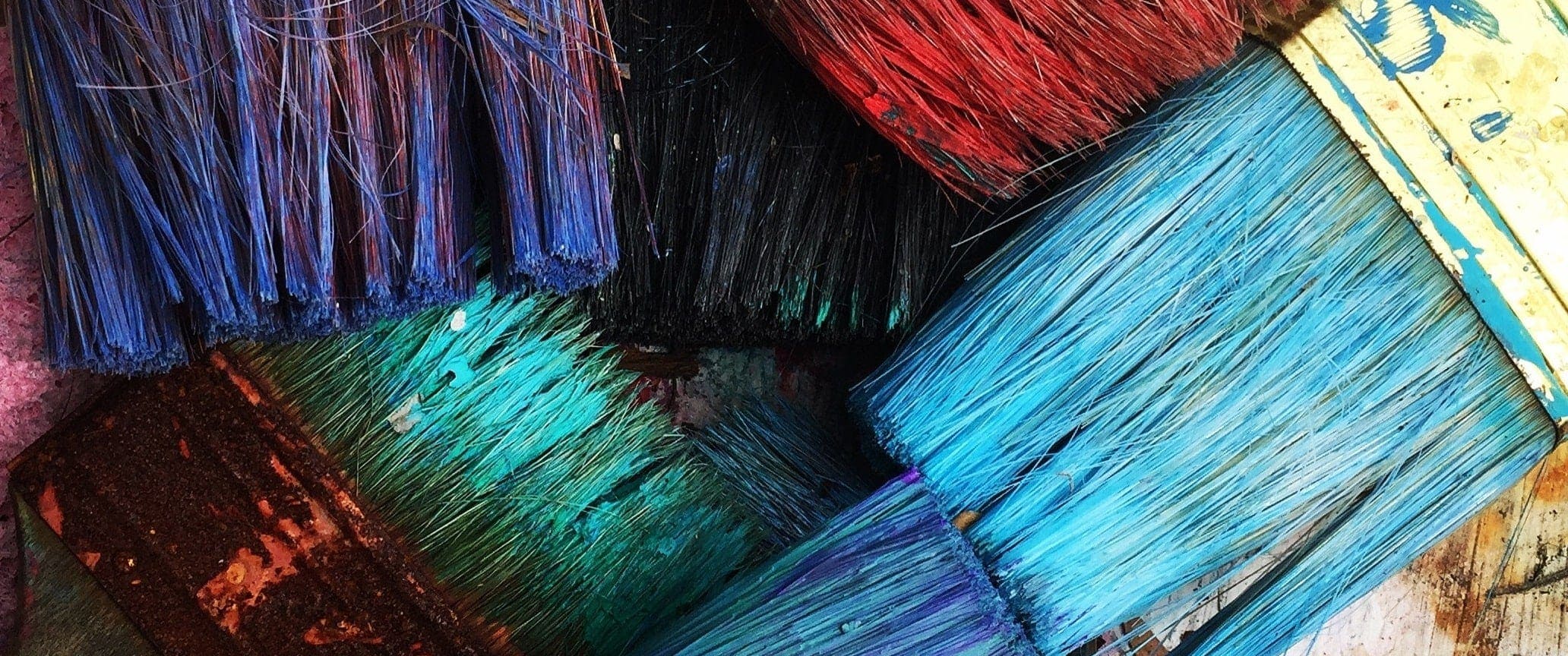 Now that summer is just around the corner, we can officially commence our countdown until our upcoming trips away. For those of you catching a flight to a Ferrovial Airport (London Heathrow, Glasgow, Aberdeen or Southampton), you're in for a cultural treat. Whether you're a history enthusiast, devoted art lover or a combination of the two, we have compiled a list of must-see summer exhibitions at galleries and museums which are worth adding to your day time activity list.
London
Anyone who has visited the bustling English capital before will be well aware that there are plenty of niche exhibitions available to visit all year round. The city is home to over 300 museums and galleries, so if you're travelling via London Heathrow this summer, we have provided several summer exhibitions which are worth checking out.
The 02 –'Star Wars Identities'
The first one that has really stood out for us is entitled Star Wars Identities, which is based on the legendary characters developed by George Lucas This impressive interactive exhibition offers a great perspective of the films' characters via 200 original models, costumes and props from the films.  Whether you are a number one Skywalker fan or are simply intrigued to learn more about the iconic film series, this is sure to be worth a visit.
Natural History Museum- 'Wildlife Photographer of the Year'
Cited by The Guardian as 'Some of the world's best nature photography", this exciting collection boasts over 100 remarkable images captured across 95 countries, which show just how diverse our planet's creature are. From minimal portraits to breathtaking landscapes, the passion and talent of this year's winners shines through in every image. The exhibition is divided into the themes of marine life, environmental impact and young photographers (featuring some youngsters as young as 10 years old!)
Design Museum- 'California : Designing Freedom'
Since its move in 2016, the Design Museum's trendy new Kensington setting has been growing rapidly in popularity. When it comes to modern-day design, there is no denying that California has become a global hub for all things innovation. While featuring over 300 items, including driverless cars and concept art, this cutting-edge exhibition explores the emergence of Silicon Valley's design breakthroughs since the 1960's, and how these counterculture influences have gone on to reach all corners of the globe.
Glasgow
Kelvingrove Museum – 'Frank Quitely – The Art of Comics'
Calling fans of all things comics – this exhibition is the one for you!  The exhibition focuses on Glaswegian and Scottish writers and artists such as Frank Quietly, Mark Miller (of KickAss fame) and Grant Morrison (DC Comics Batman and All Star Superman), displaying the impressive impact that Scotland has had on the coming industry across the world. It is jam-packed with digital interactive displays, the option to 'design your own comic page' even features an original Batman comic strip by the legendary superhero's creator, Bob Kane.

Gallery of Modern Art – 'Polygraphs'
Visitors to Glasgow's Gallery of Modern Art (GoMA) should stop by 'Polygraphs', which includes some of today's most compelling artists. This exhibition is based on the gallery's acquisition of Abstract (2012), a two-channel video work by Hito Steyerl. This is the first time Hito has been featured in an UK exhibition and the work was presented to the museum by the Contemporary Art Society through the Collections Fund in 2015. The show presents works from many acclaimed artists including David Hockney and Alasdair Gray and poses questions about the relationship of museums to the histories, identities and politics that they display.
Southampton
SeaCity Museum – 'Titanic Story'
Any true history fanatic couldn't spend time in Southampton this summer without stopping by the SeaCity, which opened on 10th April 2012. Here you will find a fantastic, insightful exhibition dedicated to the most famous ship to ever set sail from the city's White Star Dock, theTitanic. Through artifacts and interactive displays, visitors will have the opportunity to learn about what it was like to work onboard and the vast variety of jobs carried about by the crew. The gallery's highlight would undoubtedly be the 1:25 scale, interactive model of the Titanic, which demonstrates the elaborate layout of the vessel.

Source: seacitymuseum.co.uk
Southampton City Art Gallery – ´Capture the Castle'
If you want to familiarize yourself a little more with British heritage, this is the exhibition for you. Britain has more than 2000 castles, and 'Capture the Castle' is the first ever large-scale art exhibition dedicated solely to this theme. Featuring both real and fantasy interpretations of these enchanting buildings and their powerful presence, the exhibition will include famous pieces from Tate Gallery, The British Museum, the V&A, the Government Art Collection and from the collections of major artists.
Aberdeen
Maritime Museum – 'The Gateway to the North: Aberdeen Harbour 1136-1660.'
Rain is almost inevitable when visiting Scotland, even throughout the summer months, so it's good to organize some weatherproof activities. If you're visiting Aberdeen, be sure to visit the city's Maritime Museum to check out its most recent exhibition, 'The Gateway to the North : Aberdeen Harbour 1136-1660.' Much like the aforementioned SeaCity museum, this gallery demonstrates a great affiliation with the sea. Entry to the exhibition is free and visitors will find array of artifacts from this period, including 800 year old paintings, leather bowls, brooches and gaming dice.
The Tolbooth Museum
This museum's original building is one of the oldest in the city (1398), making it one of the best-preserved 17th century gaols in Scotland.  Visitors will learn a lot about the local history and the evolution of crime and punishment over the centuries. Given that there have been many deaths including executions, murders and deaths from torture in the goal, the Tolbooth boasts a unique atmosphere and truly memorable visitor experience. Are you a believer in ghosts? Over the years, both staff and visitors have reported inexplicable sounds of singing and keys, as well sightings of peculiar dark shadows. Enter at your risk!