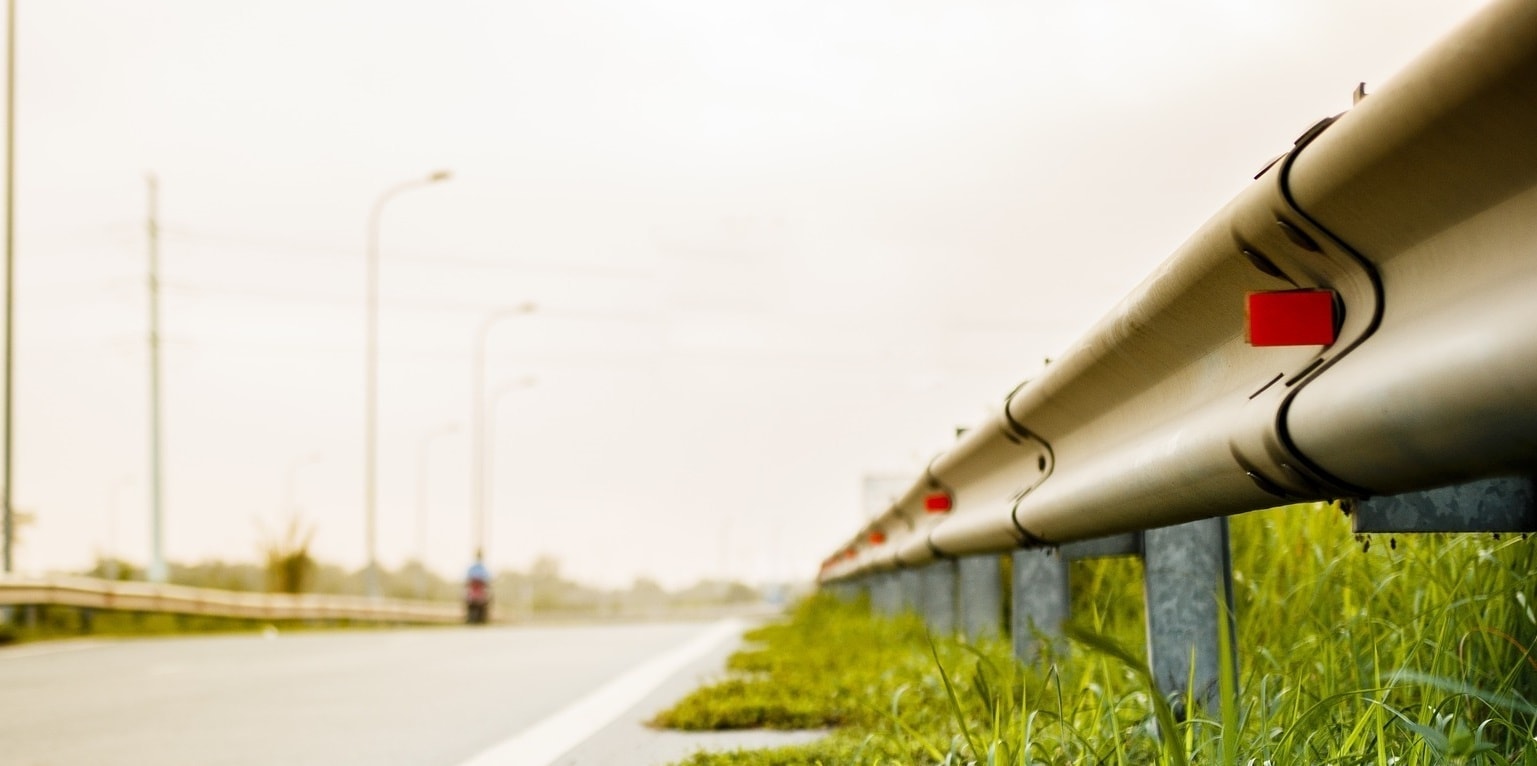 I'm walking along the beach with my son Adrian and my wife, a lovely breeze playing on my face. Suddenly, a few beeps… Oh no, time to get up! And I've hardly slept today! Adrian's teeth are still coming through and he wakes us up several times in the night. OK, get up!
Hello, my name is Eduardo, and the manager told us yesterday that today we'll be closing a lane on the motorway to repair one of the safety railings. I'll have to get the signs and traffic cones ready with Paco and the others. And this evening after work I have to go and do some football training.
Eduardo goes out to work. The road is pretty busy today! In an hour we've got the signs in place, and with the lane closed off we set about repairing the safety railing. We remove the damaged sections, put the new posts in place and then the new railing sections… done!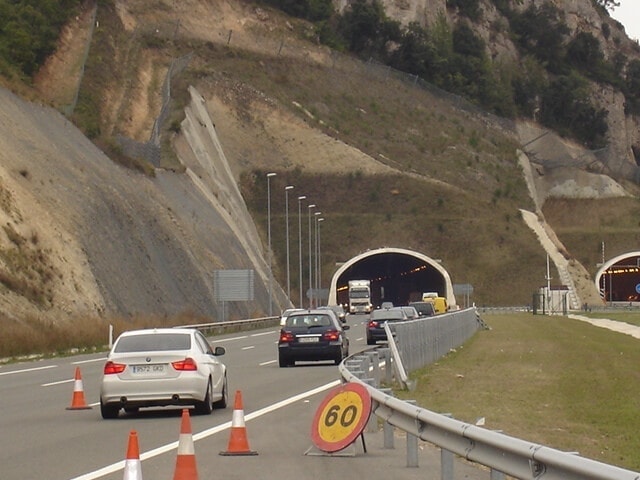 Eduardo gets into the van and waits for his colleagues to finish getting all the tools together and putting them away. Wait… it's really hot in the van!
Suddenly, several beeps. Is that the alarm? I find it hard to open my eyes. My whole body aches. Where am I? In the hospital? What happened? All I remember is… screeching tyres… a bang… nothing.
Just another day at work?
Eduardo is a fictional character working on a road maintenance contract. His work involves carrying out repairs on roads under the responsibility of the Ministry for Transport and Infrastructure. Most of the time, a significant amount of space in which to work is required, and the hard shoulder is not enough, so lanes must be closed. This was just another day at work, but it ended in tragedy. A lorry slammed into the van in which Eduardo was sitting.
What is a lane clousure?
A lane closure involves placing works signs and cones on both sides of the motorway lanes to prepare the works area. This is where Eduardo and his colleagues will be working all day. Supposedly, safe from the cars driving on the road. The signs and the cones will indicate to road users that works are ongoing and that there are workers on the road, so drivers must reduce their speed and pay special attention, to watch out for people working on the road.
We are not alone!
While you are reading this blog, you are sitting at your desk, at your workplace, on your own. Your safety is guaranteed. But road maintenance workers are not alone: lorries and cars constantly drive past next to their workplace. While they work they can hear the cars brake, accelerate… in summer they can even hear what music is playing on the car radio.
Oh no! A Lorry has invaded the works area and it hit a worker!
Most road users are aware of what the signs mean. They reduce their speed and pay extra attention when they see roadworks. But some drivers don't pay proper attention, they don't reduce their speed or control their vehicle, putting others at risk and causing accidents in properly marked roadwork areas.
What is the road maintenance challenge?
Eduardo is a fictional character, but accidents between road users and maintenance workers are REAL. The consequences of such accidents are real. And so the challenge arises: How to improve the safety of our maintenance colleagues when they working on the roads?
Read more about the Build-up challenge here.