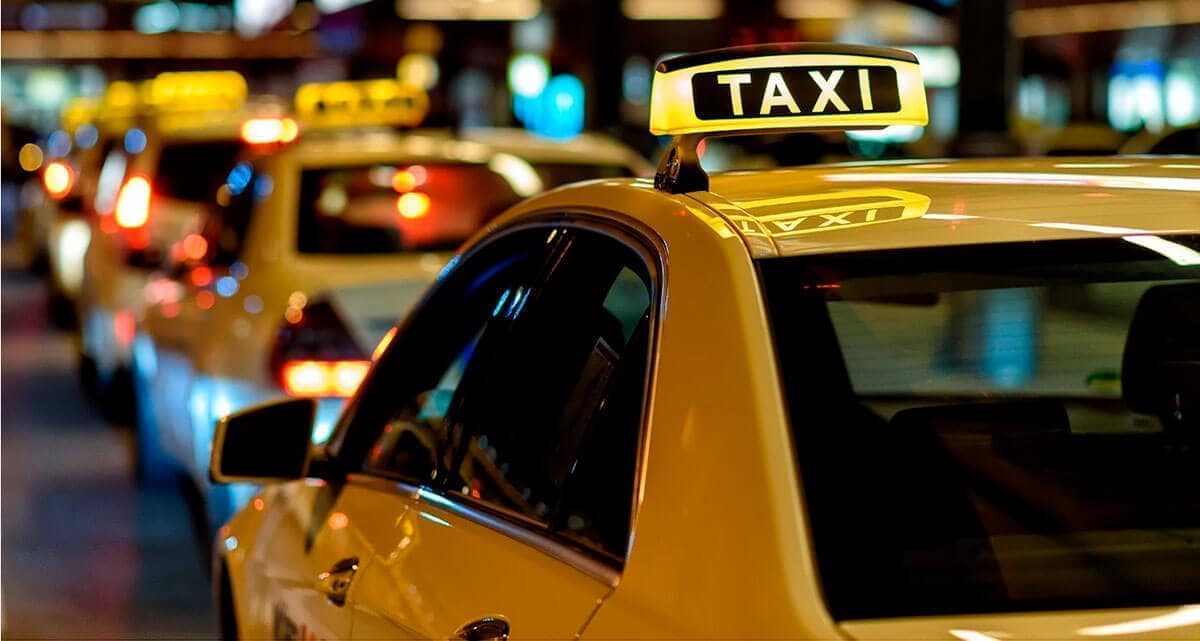 Up until this morning I thought that the taxi sector was dead, that it had no future, that it had become stuck 30 years ago and not evolved since… well, except for the fact that at least in Madrid it is now compulsory for taxis to carry a dataphone (though you may still encounter a certain reluctance when wishing to pay with a card…)
I have been studying urban mobility for over a year now, researching new business models, reading endless numbers of articles, visiting dozens of startups, taking part in forums, talking to experts… And everywhere the talk is of car sharing – including within Ferrovial Services –, Ride Sharing, VTCs, Uber, Cabify, Mobility as a Service, connected cars and autonomous cars: no sign of the taxi.
In fact, if we look at some of the figures, everything points to this:
According to Roland Berger, projections are that between 2016 and 2030 the number of kilometres travelled by taxi in Europe will drop by over 60%, from a market share of over 30% to less than 10%. Ride sharing and rental cars will take over this lost market share, with the car sharing sector expected to grow significantly.
But what do ordinary citizens have to say about the taxi? Key comments are that they are old-fashioned, that taxi drivers constantly have the radio on full blast…
This scenario appears to indicate that the taxi sector is on its last legs.
And up until this morning, I was the first to think that this was so. But what was it that made me change my mind? What looked to be simply another work meeting.
I met this morning with Carlos Palmón, President of the Smart Taxi Association, which promotes technology and the creation of new services within the taxi sector. The association has launched Ntaxi, an app for taxi drivers (or, as they say themselves, the app for taxi drivers) which aims to challenge Uber and all the other intermediaries.
This has led me to think again on whether it is still possible to boost the taxi sector, and I wanted to share this vision with you through this blog. So here are a few issues that come to mind, and which may also make you look at this sector in a different light:
Is the era of the taxi dead?
I don't think so… it's just that it has not yet reacted to the threat of other new means of transport and a different generation of consumers. Consumers who are now more demanding, highly connected to new technologies and increasingly less loyal to specific brands or products.
How can the taxi sector react?
One of the key elements is putting the user at the centre once again, to determine what it is that clients (both current and potential) really need or expect from the service. And it is really very simple: what the client wants is someone to take them quickly, safely, comfortably and efficiently to their chosen destination.
Once there is an understanding of the user, current marketing techniques should be applied to add value to all that taxis have to offer (professional service, experience, availability, etc.), with the support of technology to enhance user experience. Such as, for example, with Ntaxi, which allows users to save money by sharing a taxi. In other words, recognising that the client (I actually prefer the term user) is nobody's property, be it Uber, the EMT [Madrid's public transport company], Car2go or Radiotaxi. Today's new public transport user is more independent than ever, and will simply use the company that provides the best and most efficient service at any given time, covering certain needs which change depending on circumstances.
Can the taxi sector regain its positive standing?
After listening to people like Carlos Palmón and their very clear ideas, I believe that the answer is yes. It will depend on the sector's ability to work together, to pool efforts (there are a large number of them) and concentrate on adding value to their own service provision, rather than trying to attack other alternatives. Showing and evidencing what makes them different, and optimising their services.
Is it necessary?
I would say the taxi sector is an essential element in a city's integral mobility solution for residents. A solution in which all modes of transport have a role to play and must find their own niche, their own user base (or, in the case of the taxi, recover that user base). All modes of transport must be complementary and based on public transport, which in my view is the cornerstone or backbone of urban mobility in the future.
The mobility sector has changed significantly in recent years, evolving in order to generate solutions for the growing population in the world's main cities and positioning itself as one of the fastest growing sectors of our day and age. Every day we see how it evolves and we conduct research in an attempt to see where it is heading. What will be the keys of mobility in the future? And will taxis continue to be one of the main options?