Design and engineering
Engineering goes in more directions than you can possibly imagine
Maybe you're deciding which major to choose or which field to go into, and so you're looking for professional options associated with each field. As a mechanical engineer in Spain, people often ask me which cars I've helped design. In other countries, the same field is more closely linked to materials and transformation processes. There are also places where manufacturing comes to mind immediately, and still others where "mechanical engineer" is almost synonymous with a craftsman or handyman.
This article serves as a reminder that the same college major can lead you in a vast array of professional directions. For example, I know rather little about cars, and my specialization was in industrial processes, all to end up in the world of writing. For those seeking guidance when choosing a degree, in this article, I'll recount the experience of six mechanical engineers in six totally different work settings. And the same applies for other disciplines.
What is 'Quality assurance' in web applications?
I had the same major as Carlos A.M. (though we weren't classmates), which, to date, has not specifically related to his profession. He took his first steps at a drone company, and he is currently identifying computer errors for a large insurer.
His job is ensuring the quality of his company's software, which has 465 applications. For a few years, he worked as a quality tester, but now he works in the design phase of the different test cases. The idea is for product failures to be found before they get to the customer. And what does this have to do with engineering?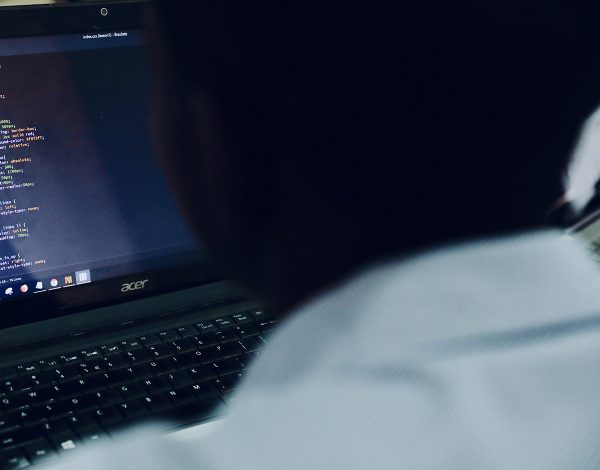 To give the reader an idea, mechanical engineering touches on topics such as material resistance, electricity, electronics, programming, fluid mechanics, economics, thermal and electric motors, business management, energy sources, accounting, thermodynamics, and, of course, that core group of subjects which are algebra, calculus, statistics, chemistry, and physics.
This applies to any degree. Though they all have more or less defined job skills (especially for some positions with criminal responsibility), the bulk of it is more mutable than we think.
What does a Maintenance technician for a supermarket chain do?
Not too long ago, a multinational supermarket chain hired Carlos S. He also studied mechanical engineering and then became "a master," which in Spain consisted of two more years of specialized study and turning in a second end-of-study report.
He never ended up working in his area of specialization. After completing that specialization, he worked for several maintenance companies, and in two years, he was head of maintenance at a hospital in Madrid. If anything broke, it was his responsibility. Engineering served him in dealing with the most important type of maintenance of all: preventive.
After working for several large companies, including an electric company, he is now a regional maintenance manager for a supermarket chain. An engineer in a supermarket? Yes, its facilities don't run by themselves, and its buildings require more upkeep than we imagined.
What is a Quality technician for thermostats?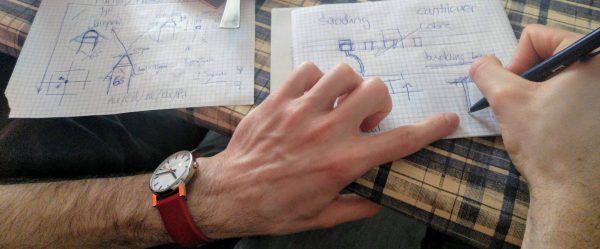 Alvaro G. is one of those mechanical engineers who tried his luck outside his native country. He landed in Switzerland a few years ago, and only rarely has he left that country's scenic views. On his last visit to Madrid, some of us fellow engineers lent him a hand with a problem related to mechanical wear on some factory parts.
Yes, the thing at the top is a spoon – we set dessert aside for a moment so we could draw a few sketches. The problem he had is a particular challenge because the needles that test the functioning of the sensors manufactured is 75 micrometers in diameter and undergoes two types of wear. It's an exciting job that is highly related to what we learned about engineering during our academic training.
A few years earlier, he worked for a brand of tractors, specifically on the quality of their gearboxes. This type of jump is common for engineers and, in all likelihood, in other sectors, as well. Though there is a high degree of specialization, jumping between fields of work often brings with it new ideas and originality.
What does  the Coordinator of motor vehicle warranties do?
Oscar D.C. is the only mechanical engineer employed in the automotive market. In addition, his post is relatively close to mechanics because his job is coordinating the attribution of capital to the brand's different workshops, approving and denying repairs based on whether or not there's a product warranty, commercial warranty, or insurance.
To bring this down to earth with an example, he is the person in charge of reading the warranty inserts and confirming whether the part is under warranty or not with the workshop. He's also in charge of training in repairs with these workshops and dealers so that the entire brand follows standardized procedures.
Writing and circulating content is a job for an ingeneer?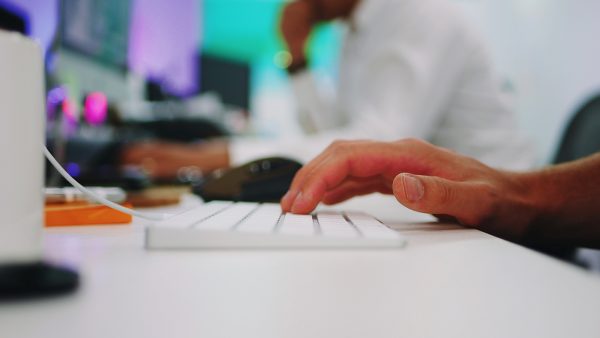 It's impossible not to talk about a server when my work has (apparently) fallen so far outside of the engineering umbrella. Though I was working on expanding the mobile network, I made a quick leap to content creation. Without meaning to toot my own horn, I must say that the work of translating seemingly complex concepts that are very technical is, today more than ever, necessary for readers who don't need to know the ins and outs of engineering.
What is a Engineering solutions developer?
"Engineering Solutions Developer" is probably the most accurate title for Francisco J.M.'s work. Though he has the same degree as this article's author, his work has been oriented around photovoltaic generation for years. His work has taken him to Japan and Italy on his last few trips.
He is currently collaborating on a project focused on the mechanical displacement of solar panels. That is, they face the Sun all day as it moves in its seemingly elliptical path through the sky as the Earth rotates. The idea is to do it without electronics, and it's very complex.
Though the article talks about all of the directions mechanical engineering can go in, I've tried to show that our studies don't always lead us to predictable outcomes after graduation. Every day, new disciplines and jobs are born, often bolstered by professionals coming from other fields.
What is clear is that studying (from a PhD to a MOOC) contributes a lot to future employment. Are you in the process of deciding which degree to pursue? After two degrees, a master's, and a dozen official courses, so am I. Even more relevant than what you're going to study is what you're going to do when you're done.