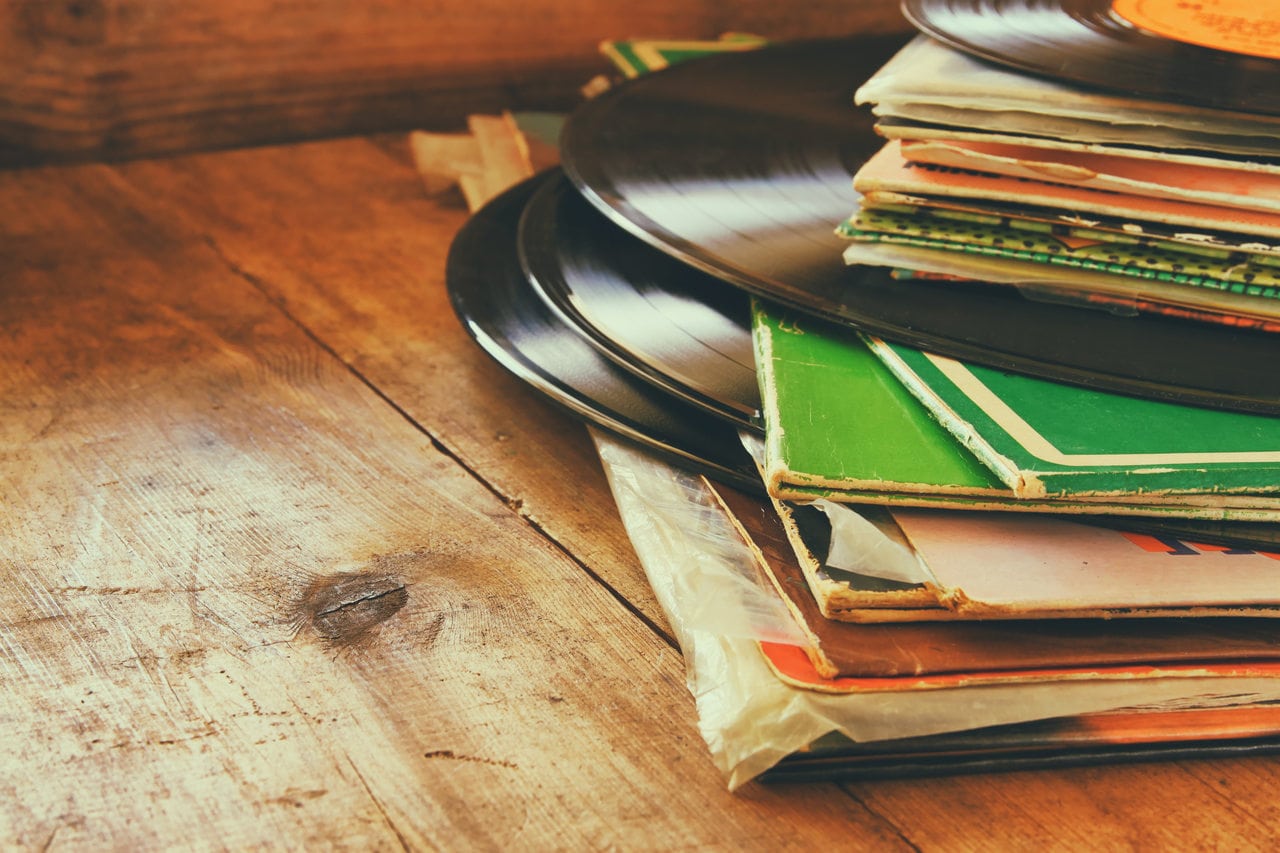 I was a kid when I was first infected with music. I was only 14 or 15 years old when rock took me in its clutches. The first LP I heard was at my friend's house – Julito Argüelles, who I knew from school. It was Santana's incredible Abraxas, with Chepito Areas and the unforgettable "Samba pa ti." Until that point, I'd heard albums at home; my father bought a record player, and he liked some fantastic EPs, with one song on each side. For instance, I remember Karina, Conchita Bautista, Bambino, Los Cinco Latinos, Raphael, Los Pekenikes, and so many others. But Abraxas was something else entirely. You could spend almost 45 minutes listening to real adult music that your parents knew nothing about.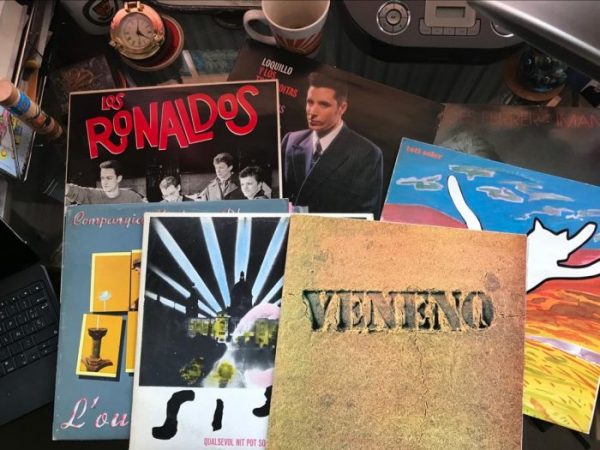 Now, holed up at home and working like a dog, between conference calls, constant emails, Teams assaults, and an onslaught of Whatsapps, I've gone back to my old vinyl collection to hear it again. I have about 1,000 records. When I retire, I'll count them; for now, I'm happy just looking at it and thinking about what will happen to it when I leave this blessed world. I don't think anyone else will want it, even though it's worth a lot of money. I have artists who have gone down in music history, albums that have gone out of print, living memories of Spain's history, and items that might not be worth anything. But I love looking at it, flipping through the covers, looking at the inside flaps, letting old memories come back to me. Many of these are associated with kids from my neighborhood, others with old flames, some with unforgettable concerts and nights of endless partying, and most of them, with the little story of my life: my haunts, my friends, and my moments.
I started buying records when I was fourteen or fifteen. I'm from Delicias in Madrid, and I'm unashamed to be from a family of limited means, so I never had money as a teen. When I could scrape together 300 or 400 pesetas – €2-3, to what I am sure will be the amusement of many – I traded that small fortune in for a record. I had weeks to choose which one, so as soon as I had enough money, I would make a beeline for the Discoplay on Gran Via to buy it. I would get home and wear out the record player listening to it. That was how I built my little collection, bit by bit. It's is true that I started working at the tender age of 20, so I had more money and could buy three or four records at a time. Above all, I shopped at Discoplay, but there was also a little shop in my neighborhood that had good things. And when Madrid Rock opened, I became a regular. I never liked El Corte Inglés or La Metralleta. The first wasn't for someone as in-the-know as I was, and the second was always too disorganized for me.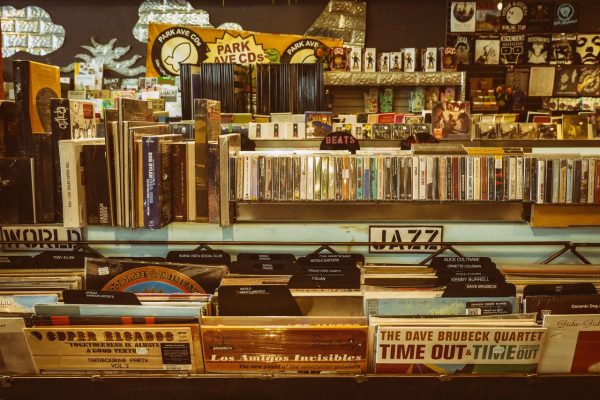 I soon became a Stones fan more than anything else. I've got all of their albums; I bought their books and watched all of their movies. I liked the Rolling Stones so much that, armed with my record player and my record collection, I spent the weekends at youth centers and churches giving disco-forums to spread the good word about their music. I don't know how the priests let me do it – that was how things were back then. Of course, even though I was already a grown man by then, I was at the Manzanares on June 7, 1982, to see their first concert in Madrid. They took the stage after J. Geils, and when Mick Jagger started singing "Under My Thumb" it didn't rain, it poured, nearly taking the stage with it. It truly was a magical moment in my life.
But let's get on with my recommendations for working from home. This week, I've focused on Spanish music with a record from 1973: Hilario Camacho's A pesar de todo, one of the true greats. I listen to it and am still moved like I was the first day I heard it. It's still modern and fresh. Lyrics full of content, music that hits you. I don't think Spanish music has done Hilario Camacho justice. I really do recommend it, even if only for Conchita's legs…
"El bus" is an anthem for many Madrilenians from my generation. It is by "La Romántica Banda Local," a short-lived group that nonetheless had many fans. It was an heir to those wonderful independent theater groups like Tábano. Their music was very theatrical, and it sounded like a mix of medieval tunes, folk, and light rock. It was released in 1978, before the nightlife madness of Madrid's Movida, but many of us were already going out and catching the night bus back home.
Jaume Sisa is a wonderful personality in Spanish music, unique and unmistakable. His music is unparalleled, and his dreamlike lyrics, which border on surrealism, are unmatched. "Qualsevol nit por sortir el sol" will be remembered by many who knew it would happen, that any night, the sun would come up, and the morning would come. They may also remember that he later published "Galeta galáctica" and "La Catedral." When he got tired of that, he committed musical suicide in Barcelona and rose again as a bolero and cruise ship singer in Madrid. He started singing in Spanish and was extraordinary, working under the name Ricardo Solfa. Many of you will remember, "La Orquesta Platería." It was his voice behind "Corazón Loco" and "Pedro Navaja." I saw him in Malasaña as just another regular after years of applauding him on stage.
Back then, I was crazy about Catalan music. La Companya Eléctrica Dharma was one of my favorites. "L'Oucomballa" was their first album in 1976, an explosion of Catalan folk music and joy. I went to see them when they came to play in Madrid. They certainly didn't let me down; I had a wonderful time.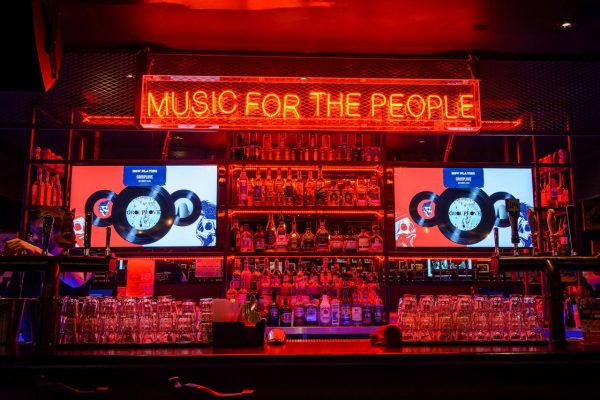 Mercedes Ferrer was almost a goddess in my mind. I went to see her whenever I could. I liked her style, her music, her lyrics, her vibe. I liked her. She released Entre mi sombra y yo in 1986, right in the middle of the Movida. But she was above all that, oblivious to whatever was in fashion at the time. There are two gems on that album: "El golpeador" and "El arte de andar." I don't understand how it has almost been forgotten entirely.
In 1973, four young musicians formed Solera, which was also the name of their first album. There was José María Guzmán, and Rodrigo's blue eyes. Few know that "Linda prima" and "Paseando por las calles del viejo París" are by them. Wonderful, California-style guitars and voices from Moncloa. They broke up and became Canovás, Rodrigo, Adolfo, and Guzmán. The best that Spanish music has ever had to offer. They put out one record and became a legend that is still remembered today. The seed of it was Solera.
"Los Conciertos de Rock y Amor" was the first big hit for Miguel Ríos, a great among the greats. These were held in 1972 at the Teatro Monumental in Madrid. There was nothing else like it. Tickets cost anywhere from 50 to 125 pesetas. Onstage was a great band that blended rock and ballads. I went to see it with my neighborhood friends. Miguel did whatever he wanted with the audience. After that, I bought the record.
I'm going to end this week with Veneno, a vital record in the history of Spanish music. An amazing encounter between rock and flamenco. The year was 1977. They were a unique trio composed of Kiko Veneno and the Amador brothers. There isn't a single song, verse, or word, no chord or guitar strum out of place. Three unparalleled musicians who had everything they needed within reach to make an unparalleled album.
I think that's enough for this week. I'm going to keep diving into my collection to look for more records I liked. Music is great medicine for working from home.