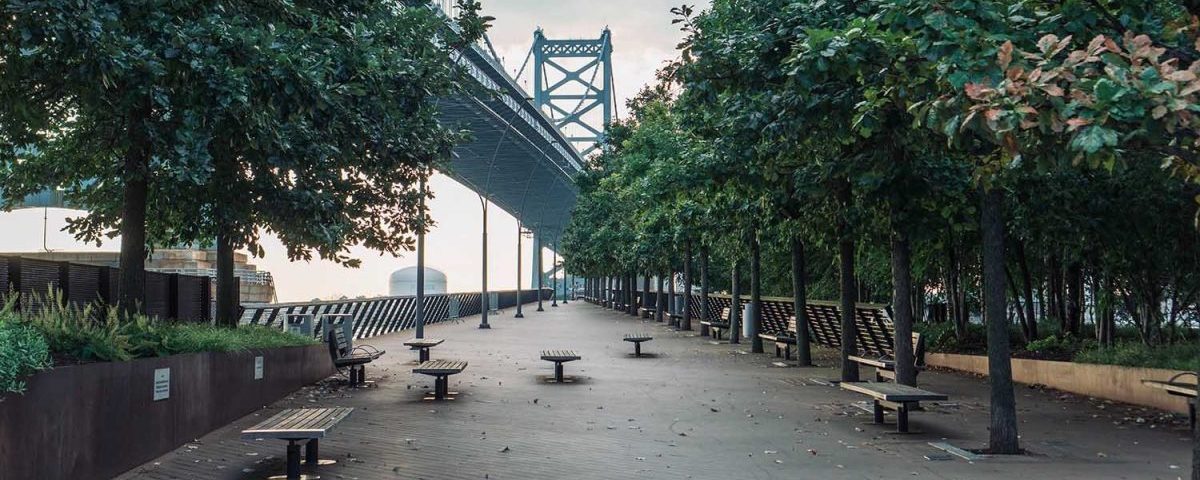 Philadelphia is known for the eponymous cheesesteak and the steps where Rocky Balboa made his comeback. It was also the first capital of the United States. While Philly is one of the most densely populated cities in the country, it's also among those with the most green spaces. In fact, 13.5% of its surface area is set aside for parks. The last one that was built arrived on a truck.
Philadelphia's streets are home to about 40,000 empty lots, and these unused spaces have been taken over by brush. For a couple of years now, anyone can pick up the phone or send an e-mail to turn those abandoned spots into a park in the blink of an eye.
The Park in a Truck project was developed at Thomas Jefferson University. The goal is as simple as it is ambitious: improving residents' quality of life with green spaces while simultaneously bolstering biodiversity and minimizing the effects of climate change. But they want to do this little by little, lot by lot.
Healthy, resilient, equitable neighborhoods
Kim Douglas, director of the landscape architecture program and the urban innovation laboratory at that university, had this idea running through her head for quite some time. Couldn't all of the city's empty spaces be revitalized to change life in its neighborhoods? For years, though, barriers popped up at every turn: costs, red tape, low community engagement… They needed a different approach, and that's where Drew Harris, a community health teacher, came in.
Ver esta publicación en Instagram
Between the two of them – and with the help of a multidisciplinary team of students – the Park in a Truck project began to take shape in 2018. They wanted to create a network of small parks all over the city, green areas that would beautify neighborhoods while providing economic opportunities for the community. Furthermore, each neighborhood has to do park design, construction, and maintenance. In other words, with just one park they could create healthier, more resilient, equitable neighborhoods.
"We can significantly improve health outcomes by adding these green spaces," Drew Harris explains. "The data already shows this. You build a park, you reduce gun violence in the immediate area. You improve mental health outcomes."
The result was a kind of IKEA for parks. Residents request Park in a Truck. They choose what type of green area they want and what features they want it to have. Everything is loaded onto a truck and shipped to that neighborhood. There, residents participate in building the park along with volunteers from the Park in a Truck team. In fact, this support continues throughout the entire process, from the initial idea and finding funds to do it all the way to designing maintenance.
For now, there are four main layouts, though they are customizable: a park to support the local arts community, one with edible plants, one for relaxing, and a wilder version to get out in nature. But what is the real power of an urban green area?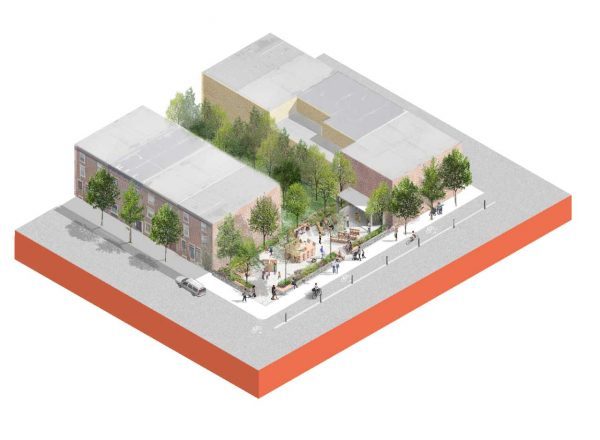 The Park in a Truck project designs. / Thomas Jefferson University
Urban planning, health, and the environment
"One of the best overall "indicators" of a healthy or unhealthy city is air quality. This is because air pollution levels are typically low in well-planned cities with good transport systems, walkable streets and ample green spaces to filter the air," writes María Neira, the World Health Organization's (WHO) Director for the Department of Public Health, Environmental and Social Determinants of Health.
However, eight out of every ten cities worldwide exceed the limits for poor air quality established by the WHO; 50% of cities have three times those limits. This has a direct impact on health, with seven million deaths recorded each year as a result of air pollution, as well as on the environment. What can just one park do in the face of this challenge? According to the United Nations, enough evidence suggests that green areas in cities have the following benefits:
They improve people's mental health and cognitive abilities, regardless of their gender or social group.
They reduce the risks of cardiovascular diseases. Urban parks are directly related to reducing coronary heart disease and heart attacks.
They reduce the prevalence of type 2 diabetes, which is closely linked to lifestyle. This type can be kept in check with healthy habits, good nutrition, and regular exercise.
They improve the health of pregnant women and newborns. Most notably, there is evidence of a direct relationship with the weight of newborns, a common indicator of community health.
They generally reduce mortality rates. People who have access to green areas are healthier, exercise more, and have access to better quality air.
They minimize the impacts of climate change, especially heat waves.
They reduce greenhouse gas emissions in the area.
They strengthen biodiversity in urban ecosystems.
They improve drainage in the surrounding areas and heighten resistance to storms and floods.
The list goes on. More economic opportunities, higher socioeconomic equality, better health and productivity among workers, urban beautification… All important elements for building happier, more sustainable cities. And in Philadelphia, at least, they can all fit inside a truck.