We live in the connectivity era, a world where we get anxious when we separate ourselves from smartphones or tablets, we cannot live without listening to Spotify on the go or send/receive emails instantly. Googling for things is just natural, navigating through apps like Waze has now become an embedded process into our day to day driving routines and we are also starting to feel awkward when we go to new places (i.e hotel rooms or meeting rooms), that don't respond to voice commands through Alexa to activate lights or read the latest news out loud. 
In this blog post, I am going to cover basic concepts like in-vehicle OS, who are the new entrants in the infotainment space, and the vision (from a user perspective) of what we could expect to see coming in the next few years.
What is an in-vehicle infotainment system?
According to techopedia, In-Vehicle Infotainment (IVI) is an auto industry term that refers to vehicle systems that combine entertainment and information delivery to drivers and passengers typically in the form of Apps. IVI systems use audio/video (A/V) interfaces, touchscreens and keypads.
Another term used in the industry is, In-Vehicle Operating Systems (IVOS): In vehicle infotainment systems need operating systems that can coop and bring connectivity, convenience tools, and Apps that can be downloaded and ebbed functions in the system. Most common platforms in the market are Android, Linux, QNX, Windows which traditionally have been leading the in-vehicle infotainment industry, there are others like Xevo and SiriusXM that want to take advantage of cloud computing to ensure vehicles always have the latest entertainment capabilities through time.
What is happening today in the automotive world is that vehicles are becoming more and more connected, autonomous, shared, and electric. OEMs are now fully immersed in the implementation of HMI (Human-Machine Interface) technologies, including voice recognition, touchscreens, interior/exterior cameras with AI, head-up displays, various controls, with the end goal of improving seamless UX experiences.
A big concern from the OEMs point of view is keeping up with Cybersecurity, often automakers are not able to test and verify everything along the supply chain, this was the case of Jeep as highlighted in the article "How a hacked Jeep Cherokee led to increase security from cyber carjackers", the author highlights the challenge of securing vehicles over their lifecycle, as there are a few vehicles in the market with over-the-air updates capabilities which makes difficult to issuing software patches by engineers. Others like BMW have forced their supply chain to ensure that driving system control units have no direct connection to customers' internet-connected devices, this will remove some of the risk but not all.
In the past OEMs were developing proprietary car OS for In-vehicle infotainment (IVI) but this has proved to be a very expensive exercise to develop and has proven that these systems can become obsolete very quickly. 
Who are the new entrants in the Infotainment Space?
Traditionally there has been two types of infotainment systems out there; the ones directly fitted by OEMs or the one that user use to purchase from aftermarket brands such as Pioneer, Alpine, Kenwood, Sony. Following the mobile phone & touch screen revolution, we are starting to see a similar episode where players such as Apple, Google and Amazon are signing collaboration agreements with the main OEMs brands to develop or co-develop with a few tweaks infotainments systems that are more and more advanced and with the aim at improving drastically customer experiences.
"Big Tech" as described above have been working on the "smart homes/devices" arena since 2014 and little by little they have created entire new divisions fully focused on conquering the "connected car", in-vehicle experiences and data produced. Car manufacturing brands in the other hand have been very reluctant to "give away" their data and the customer relationship by trying "without much success" to create own "connected car platforms" but the UX has proved to be mediocre and in some cases developments have been discontinued like GM and Xevo for marketplace apps, it seems that OEMs are now seeing the storm clouds ahead.
In the article from "The Battle for Control of the Dashboard", the author makes a  simile between cars and smartphones with wheels, OEMs have increased the number of hires in Software Development space in the last 5 years (i.e for GM around 6000 employees) in a battle to fight against raising of new disruptors "Software based" like Tesla. For OEMs like Mercedes Benz software writing isn't a new thing, they've been doing it for the last 20 years, but have been very selective as to what "modules" are a must to own internally and the ones that they can partner to remain on top of technology advancements. 
OEMs are making progress by finding compromises and partnering with big players, features like Android Auto and Apple CarPlay (so cold mirroring platforms), although they require the smartphone to be connected to the car, this represents a "quick fix" for users to feel in the short term that there in vehicle systems can cope for years to come but the reality is that functionalities are very limited and in most cases its being used for navigation and taking calls.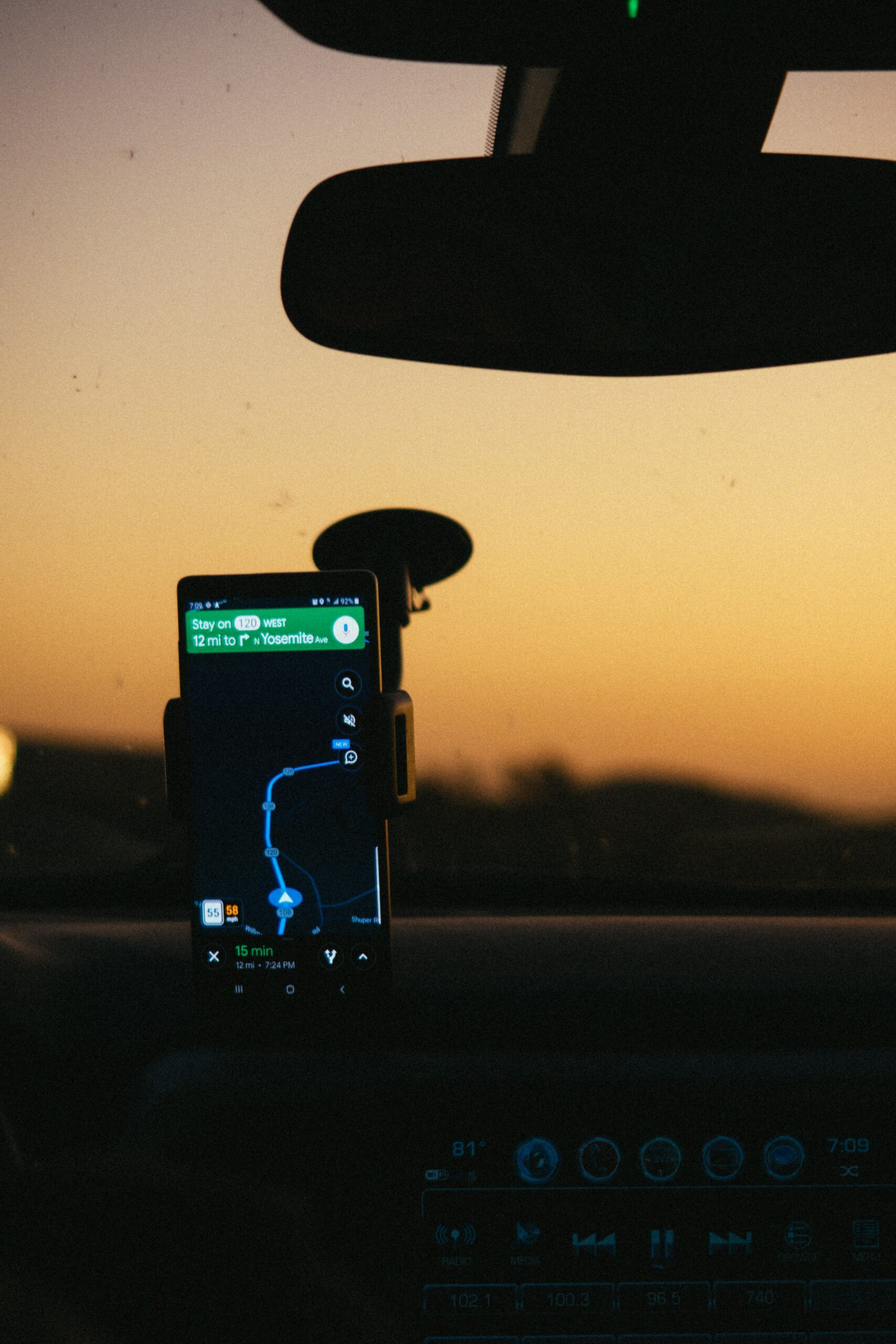 Vision from a user perspective of what's coming
Cars are moving objects, combined with connectivity it opens a whole new world for use case development and new business models, including connection with infrastructure to "read" the road ahead (i.e. road conditions, weather alerts, wrong way driving, objects in road, intersection management, etc..)
The modern OEMs connectivity makes it decisive move for advancements in the connected autonomous vehicles. OEMs have been working hard to respond to high consumer expectations and desires, which have pushed for even more cutting-edge technologies. A large channel for new customer-experiences and services that go well beyond the driving experience.
Use cases are driven by taking in-vehicle UX (user experience) to the next level, OEMs and infotainment suppliers are streamlining the car journey, taking safety and security as key priority. Almost every new vehicle now comes with ADAS (Advanced driver-assistance systems) powered of course by software.
Other use cases for in-vehicle connectivity are fleet telematics, data can be used to optimize vehicle journeys, improve accident investigations, and have shorter incident response times, predictive analytics for MRO and spare parts inventory optimization (to improve reliability and durability of cars) and insurance based on driving behaviors, etc. When it comes to vehicle to everything (V2X) this will be a breakthrough specially to safely navigate and to always keep an eye between vehicles, other technologies like CRIS – Central Road Information System will centralize traffic decisions via edge compute and calculate the best available route considering roads, traffic, and environment conditions.
Within a few years, 5G technology (high speeds, low latency, low power and multi device), will have a strong positive impact in roads by helping with the acceleration of smart cities, IoT combined with V2X tech, cars will be able to sense the local environment and communicate eventually, drivers will be always informed, traffic flow will improve, and accidents will be reduced drastically. 
When it comes to in-vehicle services the vision is that companies such as Apple and Google will have stronger integrations with in-vehicle dashboards by providing a version of their operating systems available for user and OEMs. Apps will have similar capabilities as mobile phone apps to help users pay for fuel, book a hotel stay, keep up with the shopping lists and automatically pay for tolls.  In-vehicle services future seems promising but without improving the customer journey the seamless experience is just not there which makes is "clunky". Probably a solution could be – pushing for a large and global APIs integration to make services accessible to everyone, but for this there's got to be a collaboration mindset between OEMs, Big Tech and large service providers, until they find a framework for collaboration, the user experience would "suffer", so we might have a long way to go until this becomes a reality. 
Final considerations and remarks
Cars have inherited many of the same features as smartphones, removing the need to separate controls and devices which allows a seamless transition between home and car.  With these developments coming quickly around the clock one might have "still" a few questions in mind.
What would happen in-vehicle experiences once we remove the actual need to physically drive a car? 

Would OEMs keep pushing for own tech stack or finally partner with large tech players to stay on top of the car experience? 

Would these "big tech" be finally allowed to reach sensible car controls that could compromise vehicle safety?
On top of these questions, I am very curious to see car manufacturers moves and how they are looking to deal with brand recognition dilemma and user's brand association, especially now that there is a large list of OEMs already announcing Android Automotive OS partnerships, how would this impact OEMs UX?
Would technologies like AR and, generate experiences to overlay the outside world and would we be able to have a meeting on a car as it was an immersive physical experience?
All these features look very promising, from a user perspective, I can't wait to see this coming to market soon!