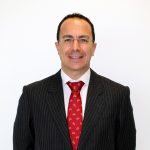 Jorge Macho
He is currently head of staff development, internal communication, and corporate responsibility at Ferrovial Services Spain. Jorge has a degree in Business Management and Administration from UAM and in Psychology from UNED, and he went on to complement his training in areas such as coaching, compensation, innovation, etc. After working for several companies in various countries at the start of his professional career (Bankinter, Telefónica, ICEX), he joined Ferrovial 13 years ago. Since then, he has had the opportunity to learn every day in the different positions he has held at the company.
Subscribe to our newsletter
Subscribe now and you will receive our top posts and keep up to date on the latest from our blog.
Utilizamos cookies propias y de terceros para posibilitar, personalizar y analizar la navegación, mejorando la calidad de los servicios. Haciendo click en el botón "Acepto todas las cookies", acepta su uso conforme a nuestra
política de cookies
. Puede cambiar sus preferencias tanto en su navegador como en el panel de gestión de cookies que aparece a continuación. Si desea más información, consulte la
Política de Cookies
.
Accept all cookies
Cookies settings