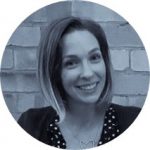 General Manager Centre of Excellence Natural Resources
Kate manages the Centre of Excellence for Natural Resources, a global network with specialist capability in Australia. Kate has held a variety of technical, strategic and development roles and most recently held operational leadership roles within Broadspectrum Resources group in Queensland. Kate is experienced across the water, mining and oil/gas industries and brings a unique viewpoint on cross sector synergies and best practice, having lead projects in consultancy, construction, contractor organisations, and as Client representative. Kate has a background in Environmental Science, followed by Hydrogeology MSc in the UK.
Subscribe to our newsletter
Subscribe now and you will receive our top posts and keep up to date on the latest from our blog.
Utilizamos cookies propias y de terceros para posibilitar, personalizar y analizar la navegación, mejorando la calidad de los servicios. Haciendo click en el botón "Acepto todas las cookies", acepta su uso conforme a nuestra
política de cookies
. Puede cambiar sus preferencias tanto en su navegador como en el panel de gestión de cookies que aparece a continuación. Si desea más información, consulte la
Política de Cookies
.
Accept all cookies
Cookies settings