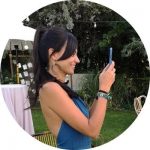 With a passion for technology and innovation, Marta has been fortunate to be able to write about these topics since almost 10 years ago. She loves looking back and seeing how fast technology has changed everything and being able to write about it. Looking towards the future and imagining how it will change everything is another one of her passions.
Subscribe to our newsletter
Subscribe now and you will receive our top posts and keep up to date on the latest from our blog.
Utilizamos cookies propias y de terceros para posibilitar, personalizar y analizar la navegación, mejorando la calidad de los servicios. Haciendo click en el botón "Acepto todas las cookies", acepta su uso conforme a nuestra
política de cookies
. Puede cambiar sus preferencias tanto en su navegador como en el panel de gestión de cookies que aparece a continuación. Si desea más información, consulte la
Política de Cookies
.
Accept all cookies
Cookies settings