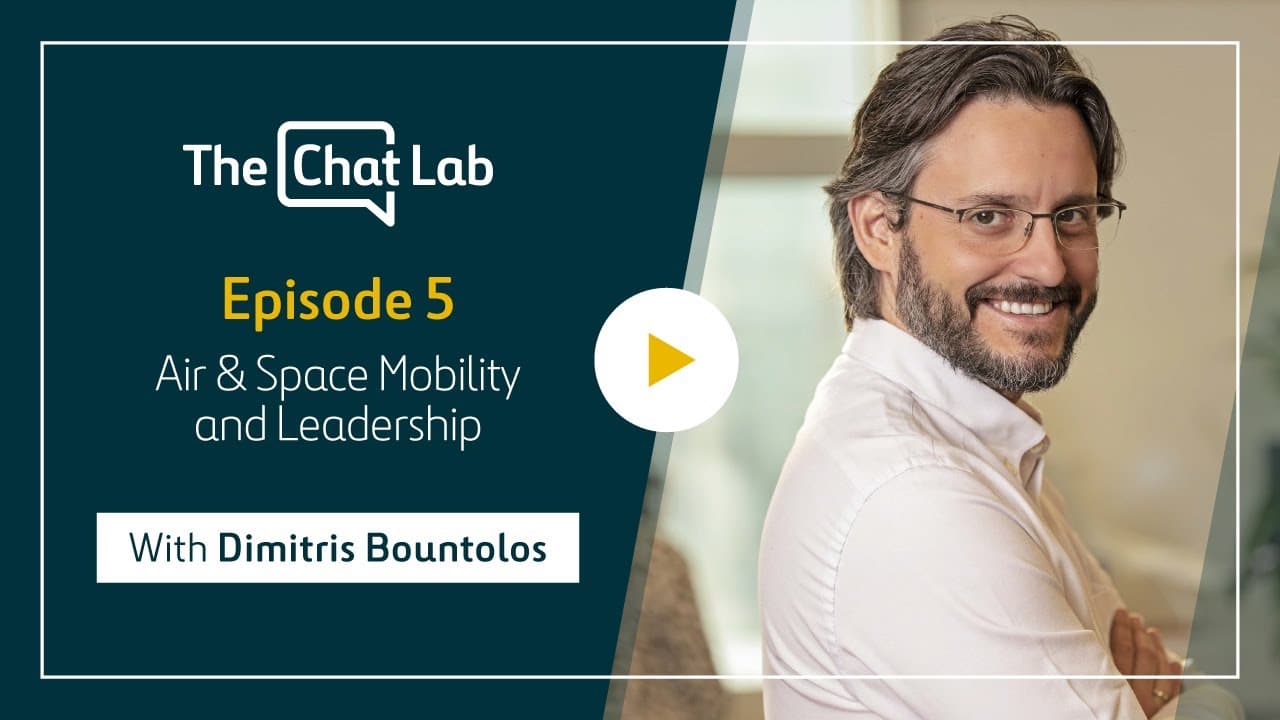 Dimitris Bountolos on Air & Space Mobility and Leadership | Episode 5 | The Chat Lab
Dimitris Bountolos, current CIIO of Ferrovial, developed his career in the air & space mobility sector. While at Iberia, he was the director of the Adolfo Suárez Airport in Madrid and brought digitalization strategies and new technologies to this sector. In this episode he will chat with Ion Cuervas-Mons, CEO of Wondo, about their experiences and learnings in the sector, as well as challenges and the future of mobility.
Once again, welcome to the show!