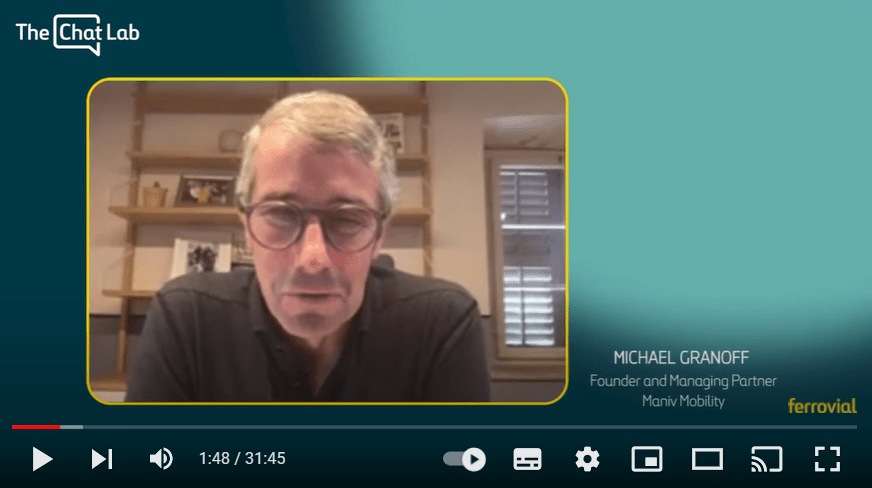 Michael Granoff, Founder and Managing Partner of Maniv Mobility, on MaaS | Episode 3 | The Chat Lab
Do you want to learn all about the current trends of "Mobility as a Service" (MaaS)?
In this episode of #TheChatLab, we speak with Michael Granoff, founder of Maniv Mobility, a mobility forum that invests in large start-ups in the sector. Michael has become a leader in the world of mobility and he tells us first-hand what innovations are coming, how infrastructure will evolve to integrate them, and what users are going to ask for. He is interviewed by Ion Cuervas-Mons, CEO of Wondo, Ferrovial's MaaS app.
Enjoy the episode and welcome to the show!