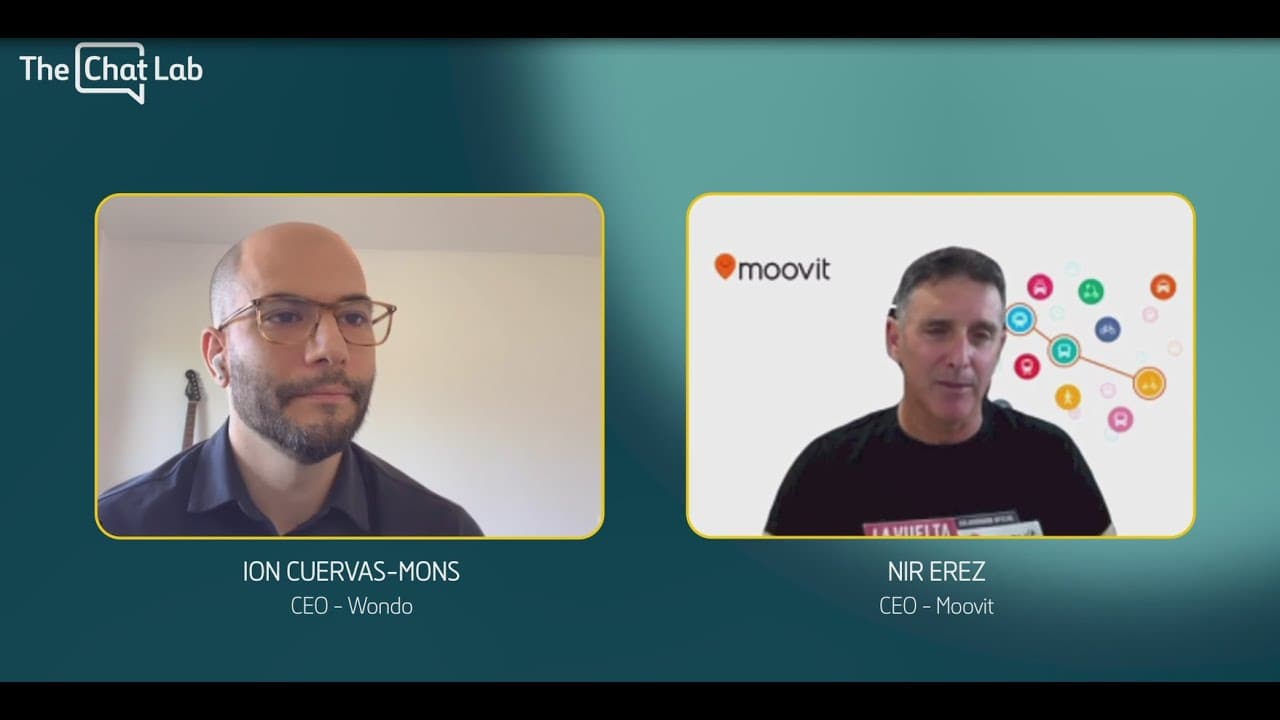 Nir Erez, CEO of Moovit, about Intel's acquisition and urban mobility | Episode 2 | The Chat Lab
We are launching the second episode of #TheChatLab, a place where we bring together mobility experts for in-depth discussions. Ion Cuervas-Mons, CEO of Wondo, leads this interview with Nir Erez, CEO of Moovit.
Moovit is one of the most relevant mobility start-ups in the world and a reference worldwide. We talk to them about the impact of their business, the implementation of "Mobility as a Service" (Maas) and the new trends that are coming to mobility.