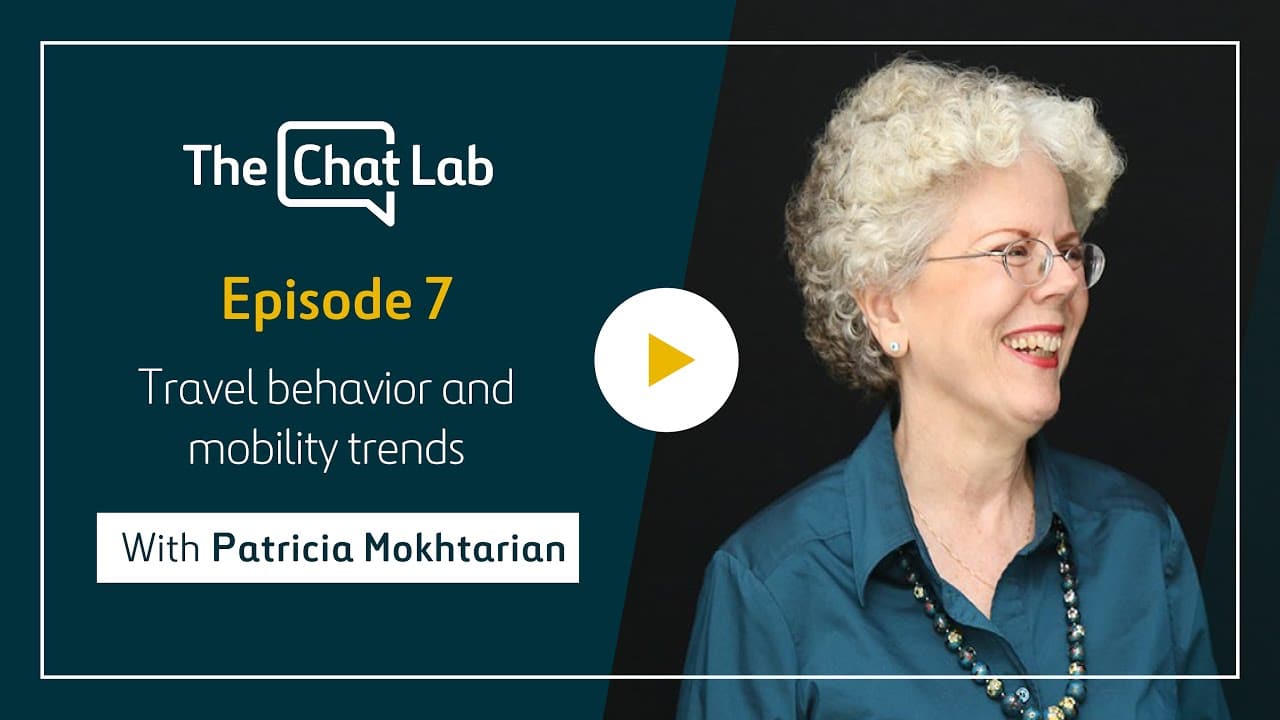 Patricia Mokhtarian, professor at Georgia Tech, on travel behavior | Episode 7 | The Chat Lab
In this episode, we had the pleasure of interviewing Patricia Mokhtarian, professor of Civil and Environmental Engineering at @Georgia Tech. Together with Ricardo Sánchez, Global Head of Technical Solutions and Innovation at our subsidiary Cintra, she talks about travel behavior and mobility trends.
Thanks, Patricia, and welcome to the show!