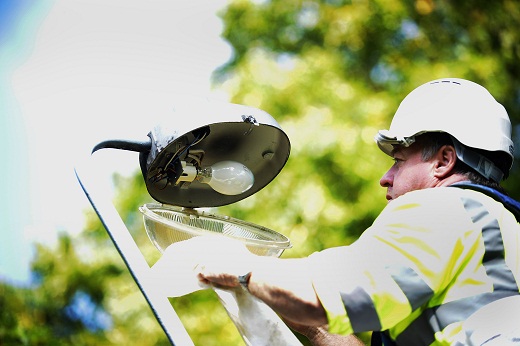 In 2010, during the mobilisation of Amey´s new contract with Birmingham City Council, some 250 employees transferred across from Birmingham City Council to Amey. In addition, the 25 year contract provided an opportunity for a wide range of new jobs and apprentices around highways maintenance and wherever possible these jobs were targeted at local residents, particularly the unemployed.
Amey's Local Government team formed a partnership with Birmingham City Council and with Job Centre Plus to address this. The Apprenticeship scheme saw Amey's HR team working with the Future Jobs Fund to design an assessment centre to select trainees to become apprentices within the arboriculture team and street lighting teams. 21 apprentices have been recruited so far. Working with the Council's Employment Access Team, Amey's HR teams designed another assessment centre, this time to select unemployed residents to take part in pre-employment customised training for the arboriculture vacancies.
The opportunities were promoted through Jobcentre Plus and other agencies working with unemployed residents. Since the project started we have recruited 38 long-term unemployed people and Amey and Birmingham City Council continue to investigate other employment opportunities as the contract continues.
This successful approach towards hiring young people, addressing the social and economic needs of the client and working in partnership with client and external agencies has more recently been replicated in our mobilisation of the Sheffield City Councils £2 billion Highway Maintenance PFI Project in August 2012 where we successfully recruited over 20 apprentices locally to work on the contract.
As you can see, Amey is playing its part in creating opportunities for young people in the UK and we have recruited 163 new graduates and apprentices to our business so far this year. Our newly recruited apprentices and graduate trainees started their programmes at Amey in September and all have been given full time, permanent roles at the company. At the start of this year we pledged to have 1% of our workforce as graduate trainees and 2% as apprentices. This pledge has now been reached with a total of 330. We have also been listed in TheJobCrowd's 'Top Companies For Graduates To Work For' index for the second year running. Amey was voted number two in the Engineering and Manufacturing category, and moved up to number 34 overall with its  own graduates rating it highly for its innovative and forward-thinking graduate programme.  We are also very thrilled to gain Investors in People Gold accreditation across the whole of the company this summer.
All in all we are very proud of what we have done to help local communities, work with our clients in partnership and give career opportunities to young people in todays difficult economic conditions. It pays off for us too in not only seeing these young people grow and develop, but also in the satisfaction that our local managers gain from coaching, training and mentoring them.