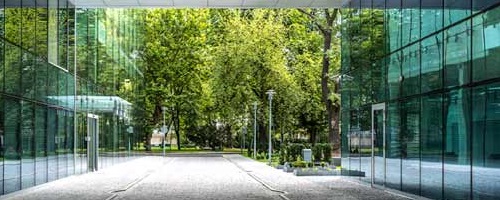 Corporate governance is a hot topic right now. The current economic situation requires more efficient and professional use of resources, and recent events make it necessary to strengthen investor and public confidence in the quality of companies' management.
Throughout its 60-year history, Ferrovial has always considered corporate governance to be an essential issue that affects the entire organisation. In fact, we see it as a key component in our value creation strategy.
Our founder, Rafael del Pino y Moreno, was ahead of his time in this regard. Prior to the company's IPO in 1999, its Board of Directors already included prestigious professionals of the type that would now be classified as independent directors.
Ferrovial's corporate governance is based on three values: efficiency, integrity and transparency. All three are essential for inspiring confidence, managing risk and, in particular, increasing shareholder value.
I would like to highlight a few aspects of Ferrovial's corporate governance policy.
We have 12 directors, half of whom are independent. We also have a Lead Director, who plays a vital role in the working of the Board.
Directors are re-appointed every three years, and not every six years as required by law. This allows shareholders to express their opinion on director performance more frequently.
The Appointments and Remuneration Committee comprises only independent directors and, like the Audit and Control Committee, does not include any executive directors.
The Chairman encourages debate and ensures that the Board protects the interests of the company and its shareholders.
We also regularly analyse Spanish and international recommendations and evaluate which to apply. As a result, we have modified our regulations in recent years.
Corporate governance in Spain: where do we stand?
Great progress has been made in recent times. Internationalisation of the capital markets has favoured standardisation of corporate governance guidelines, independent of companies' location or sector. One example is the EU's Action Plan on European company law and corporate governance.
Another issue is growing participation by institutional shareholders, promoted by regulators, to improve oversight of companies' governance. Along these lines, Proxy Advisors are playing an increasingly important role. They provide voting recommendations, particularly in companies with a very large free float.
The corporate governance debate is going to intensify in the coming years. The current market situation requires greater transparency and quality of information. I believe the debate will revolve around the following issues.
The first is increasing diversity in Boards of Directors with a view to including a more varied profile in terms of nationality, gender and experience.
Remuneration will also be a hot topic, specifically efforts to harmonise disclosure standards.
Another issue will be information provided to the market, including measures to ensure that it is accurate and comprehensible and includes non-financial components.
Additionally, minority shareholders' rights should be strengthened, and new mechanisms will be required for investor identification.
As for Proxy Advisors, more information will be needed on their voting policies and any conflicts of interest that may arise.
Lastly, auditors' roles will need be to be reviewed so as to ensure that companies' provide information that is truthful and comprehensible.
We do not believe in excessive regulation in the area of corporate governance, but we are in favour of criteria and recommendations that allow for self-regulation by companies.
Another question is whether corporate governance guidelines should be imperative or merely recommendations, and if they should be adopted at national or European level.
What is clear is that listed Spanish companies will have to improve their efficiency in the coming years. To that end, they will have to commit to information transparency and quality and conform to the highest international standards and principles. Those companies that have not yet done so are running behind, and could end up being penalized by investors.
Corporate governance means management that is professional and, above all, responsible—to investors, clients, suppliers, employees—in short, to society. That is an area in which Ferrovial will never be found wanting.