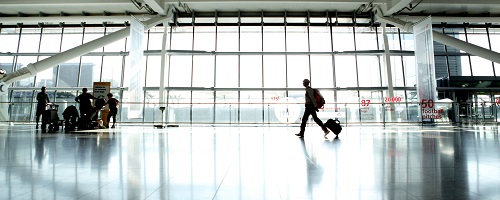 I have previously talked in this blog about the three keys to the future of airports. I know want to talk about innovation in these transport infrastructures.

Attracting investment and optimising processes are the routes we have to take to ensure the economic viability of airports. In this context, Ferrovial Airports boasts the necessary capabilities to strengthen its hold and grow. We have demonstrated that we are capable of developing an effective, profitable and sustainable airport management model. Unlike our competitors, we are investors and managers at the same time and also integrate the construction and services divisions, making us a 'one stop shop'.
Our important international presence, with professionals who have acquired experience in other divisions of the company and who are capable of performing their work in multicultural environments, is one of our strengths. These qualities invite us to be optimistic, especially at a time when privatisation and deregulation are beginning to prevail in the airport management sector. One of the main drivers of our growth strategy is the improvement of passenger experiences.
The airports that are set to win in the future will be those that know how to manage and coordinate the specific demands and needs of the different travellers. Focusing on the passenger experience during the airport process has set an increasing trend towards segmentation, offering services adapted to each type of traveller: passengers in transit, business, leisure or low-cost passengers.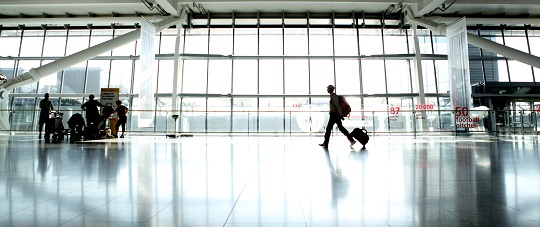 Technology will transform airports into an increasingly intelligent environment. Automated check-in points, boarding cards on mobile devices, automated boarding gates, RFID (radio frequency identification) tags and the development of geolocation applications are already increasing travellers' self-service and mobility levels. Furthermore, the introduction of biometric analysis, personal scanners, mechanisms that are more sensitive to dangerous baggage and psychological techniques are speeding up security controls. In improving communication with travellers, the social networks represent an ideal vehicle for the exchange of ideas, information and impressions in real time. In the future we will deepen our knowledge in two key areas, operations and commercial and retail management.
The creation of shopping, leisure and work areas will transform airports into self-sufficient cities in miniature (airport cities). Modularity will also be one of the architectural characteristics of the airports of the future: it will be possible to create temporary facilities that meet specific or unusual needs. This has been the case with the Olympic Games Terminal built at Heathrow this summer.
In an environment in which airlines are under increasing pressure to contain costs and with the growing importance of the positioning of low-cost airlines, airports are being forced to increase efficiency and seek new non-airport-related forms of income. The design of new airports, together with investment in current ones, tends to the creation of increasingly better and larger areas with other objectives than the purely aeronautical ones.